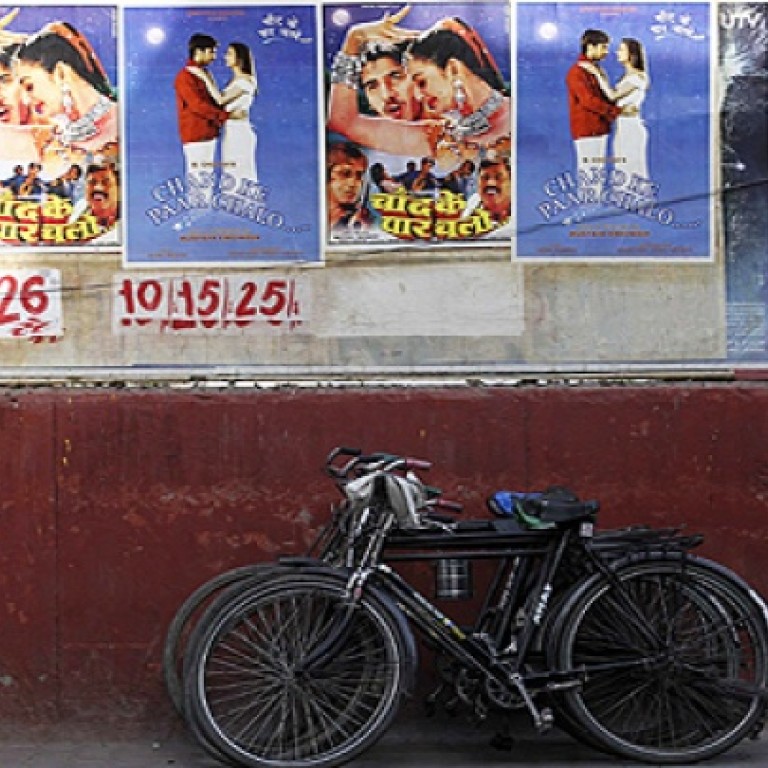 Bollywood marks India's century of cinema
India's movie industry toasted its 100th birthday on Friday with the release of two films celebrating its humble origins in the silent era and the influence of glamorous modern-day Bollywood.
comprises four short stories inspired by India's love of cinema and the impact of the movies, created by some of the country's leading filmmakers.
"You usually celebrate birthdays and that's what we are doing today. Indian cinema turns 100 and we are acknowledging that," said Zoya Akhtar, who directed the film along with Karan Johar, Anurag Kashyap and Dibakar Banerjee.
The acclaimed cast includes Nawazuddin Siddiqui and Rani Mukherjee, with a cameo from acting legend Amitabh Bachchan.
The film's theme song features Bollywood A-listers that include Aamir Khan, Shah Rukh Khan, Vidya Balan, Priyanka Chopra and Kareena Kapoor.
The movie will have a special gala screening at the Cannes film festival this month, where India is to be honoured as the "guest country" in its landmark year.
"The four short stories are about passion for cinema and ingredients like drama, music, dance and entertainment. All of these ingredients are a huge part of our films and culture," said co-producer Ashi Dua.
Its release comes 100 years to the day since the opening in Bombay (now Mumbai) of , the first all-Indian feature film, based on the tale of a virtuous king from the Hindu epic Mahabharata.
It marked the birth of one of the world's most vibrant film industries, which produced almost 1,500 movies last year in various corners and languages of the country, with Hindi-language Bollywood leading the way.
While explores life in the present, the second film opening on Friday is the award-winning , which pays tribute to the founder of the National Film Archive of India, PK Nair.
The documentary, so far only shown at festivals, showcases Nair's lifetime dedication to preserving films that date back to the silent era, and it is peppered with clips from historic black-and-white productions.
Thanks to the efforts of 80-year-old Nair, nine silent films out of 1,700 made in India have been preserved, although no records remain of many others.
"Almost 70 per cent of the films made before 1950 are lost, including some real gems like the first 'talkie'," Nair said, referring to the first Indian film with sound, 1931's (The Light of the World).
Also on Friday, Indian president Pranab Mukherjee will join stars and filmmakers at the annual National Film Awards in capital New Delhi, following a six-day festival showcasing the colourful history of Indian cinema.
Award-winners, already announced, include , a Hindi film starring Irrfan Khan about the Indian soldier and athlete who became a notorious bandit.