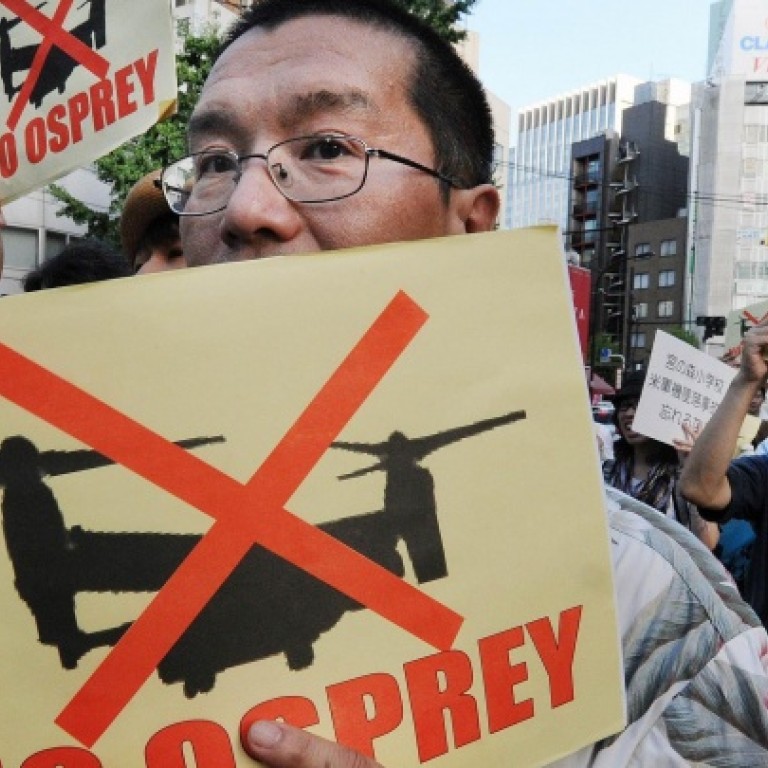 Criticism by mainland Japanese of Okinawa activists dismissed as 'racist'
Japanese mainlanders have abused islanders opposed to increased US military presence
An Okinawan lawyer has branded as racist mainland Japanese who have been railing against efforts by residents of the island prefecture to reduce the US military presence there.
While Okinawans have been calling for a reduction in the scale of the US military footprint in their prefecture for generations, the last few months have seen an ugly backlash from mainland Japanese amid rising tensions with China.
The Okinawan protesters have been branded lackeys of Beijing and traitors to Tokyo. Okinawan demonstrators have been heckled at protest marches and abused in internet chat rooms.
"These people are not really patriots - they're just racists," said Yutaka Kato, an Okinawa-based lawyer who has been involved in a number of legal cases involving military bases in the islands. "These are people who are not satisfied with the state of Japanese politics or are angry with their own situation."
In late January, politicians, union members and residents of Okinawa took part in a peaceful parade through Tokyo to protest against the deployment of MV-22 Osprey transport aircraft in the prefecture.
Critics claim the innovative aircraft, which can operate both as a helicopter and a conventional propeller-driven aeroplane, has a poor safety record.
But the marchers were met by a hail of abuse from onlookers - some of which was captured on video and later uploaded on websites and in chat rooms. The Okinawans were labelled "traitors" and "China's minions". Others chanted: "Get out of Japan!"
In a blog, one person who took part in the counterdemonstration accused the marchers of being "professional leftists disguised as citizens" and claimed many residents of Okinawa - including elected officials - are "China saboteurs" working on behalf of and funded by Beijing.
Kato said the comments represent a minority view.
"Lots of Japanese people know and love Okinawan music, our traditional culture and our beautiful natural environment, but they do not know about the burden that we live with," he said. "They do not have - and they do not want - the American bases near them."
He hoped increased Osprey use on mainland Japan might change things. "Maybe people there will soon begin to feel the burden that we have lived with for so long," he said.
This article appeared in the South China Morning Post print edition as: Criticism of Okinawans dismissed as racist