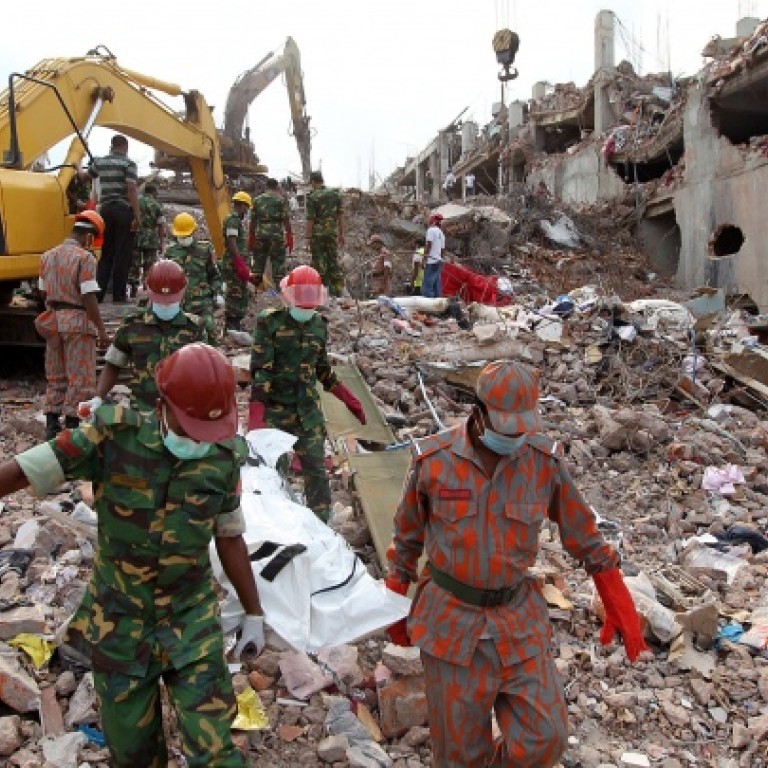 Dhaka, UN and clothing plant owners to enact labour safety plan
Dhaka, UN, clothing plant owners to enact scheme as deaths from fallen building hits 610
The Bangladeshi government, clothing factory owners and the United Nations labour agency agreed to enact a plan to ensure labour safety as the death toll from the previous week's building collapse near Dhaka climbed to 610.
The plan, announced at the weekend, would be jointly implemented, a government official said, as Bangladesh has faced global pressure for the recurrence of deadly industrial disasters that have exposed poor safety standards in the clothing industry, which accounts for 79 per cent of the country's export earnings.
The announcement came 10 days after the April 24 collapse of the eight-storey Rana Plaza building that housed five clothing factories in Savar, 25 kilometres northwest of Dhaka. It coincided with the end of a visit by the International Labour Organisation's deputy director general, Fossoun Houngbo.
The plan includes the recruitment of 200 factory inspectors in six months, an assessment of buildings' structural safety and the relocation of vulnerable factories by the end of this year.
"The government, factory owners and workers promised to stand united in their resolve to do everything possible to prevent future tragedy," said Fayazur Rahman, a top official in the Labour and Manpower Ministry.
Rescue officials say the death toll in the worst industrial disaster in the country has continued to rise. By yesterday, 610 bodies had been removed from the rubble of the building.
Dozens of people are still unaccounted for. Army Brigadier General Siddiqul Alam Sikder put the number of missing at about 50, from a previous count of 149.
He said 127 bodies remained unclaimed. More than 2,400 people were injured.
The clothing manufacturers' association has asked its nearly 3,500 members to submit plans by May 30 for factory buildings to be examined by an expert panel, amid fears that international retailers may pull out of Bangladesh unless safety is improved. Most clothes made in Bangladesh are destined for Western markets.
The building's owners as well as owners of the factories it housed have been arrested for negligence.
This article appeared in the South China Morning Post print edition as: Bangladeshi agreement on labour safety plan