Kaesong
Get more with myNEWS
A personalised news feed of stories that matter to you
Learn more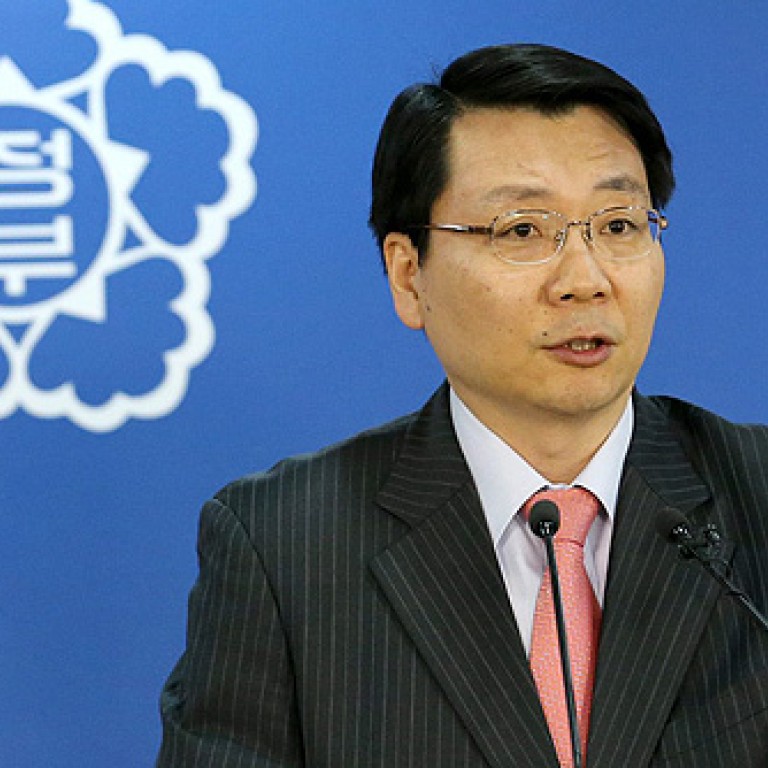 South Korea rejects 'incomprehensible' North demands
South Korea on Monday dismissed an "incomprehensible" list of North Korean demands for reviving suspended operations at a jointly-run industrial park.
The Kaesong Industrial Complex, opened north of the border in 2004 as a rare symbol of co-operation, has been shut indefinitely with the withdrawal of all North and South Korean workers amid soaring military tensions.
On Sunday, the North's National Defence Commission led by leader Kim Jong-un said re-starting the complex would require the South to cease all "hostile acts and military provocations".
It cited preparations for a joint South Korea-US military drill scheduled for August, as well as activists and defectors who use balloons to send anti-Pyongyang leaflets across the border.
"The North's demand, as you probably know, is completely incomprehensible and unfair," said Kim Hyung-Seok, spokesman for Seoul's Unification Ministry which handles inter-Korean affairs.
"We urge the North again... to come forward for dialogue instead of making such unfair demands," Kim told reporters.
The South's defence ministry said there no plans to cancel the upcoming military exercise with the United States.
"Kaesong was built on the principle that politics and the economy are two separate matters, so it is inappropriate to link the joint military drill with Kaesong," a ministry spokesman told reporters.
Normally, 53,000 North Koreans work at factories owned by some 120 South Korean firms in Kaesong, which has in the past remained largely immune to strains in inter-Korean relations.
But as military tensions escalated in the wake of the North's nuclear test in February, Pyongyang barred South Korean access to the zone and pulled out all its 53,000 workers early last month.
Seoul withdrew all its nationals last week. A final group of seven returned Friday night after the South had sent cars loaded with US$13 million in cash to the estate to cover unpaid wages and taxes.
Neither of the two Koreas has officially declared the complex closed, and Kim Hyung-seok said Seoul continued to supply a "minimum" amount of electricity to the apparently empty complex.
South Korean police triggered an angry protest from activists on Saturday when they prevented the planned launch of anti-North leaflets over the border.