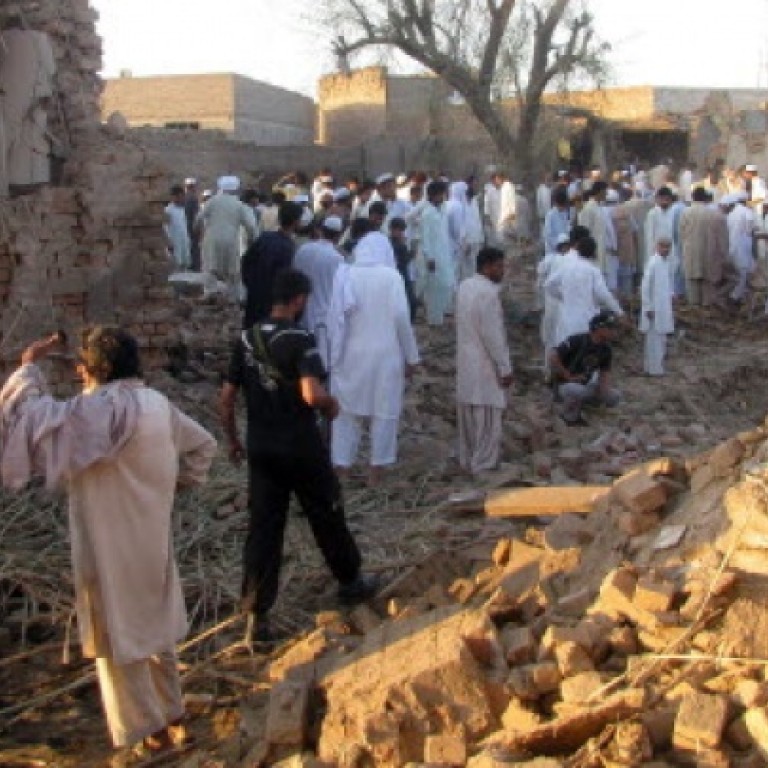 Two dead, 23 wounded in Pakistani suicide attack
Two people were killed and 23 others wounded on Wednesday when a suicide bomber crashed his explosives-packed car into a barrier outside a police station in troubled northwest Pakistan, police said.
The attack came in early in the morning in Bannu district of Khyber Pakhtunkhwa province, which is rife with Taliban and al-Qaeda-led militancy.
"Two people including one woman and a policeman have been killed in the suicide attack near Domail police station in Bannu," local police chief Abdul Ghafoor Afridi said.
A doctor at the government hospital said they received 23 people with injuries from the blast site.
"Out of them two were critical and have been sent to the military hospital," doctor Sher Afzal said.
"Among the injured, there were two women, three children aged between two to five years and five policemen," Afzal said.
Afridi said seven houses and part of the police station collapsed due to the impact of the blast.
Another police official said the suicide bomber attacked from behind the building as authorities had deployed heavy security measures around the police station.
"He hit a barrier installed at a distance from the police station. The woman killed in the attack was a civilian," said Azmat Ali Khan, a senior police official.
A bomb disposal squad official said more than 500 kilograms of explosives were used in the attack.
"The vehicle used for the attack was completely destroyed after the blast," said Kismat Khan, the bomb squad official.