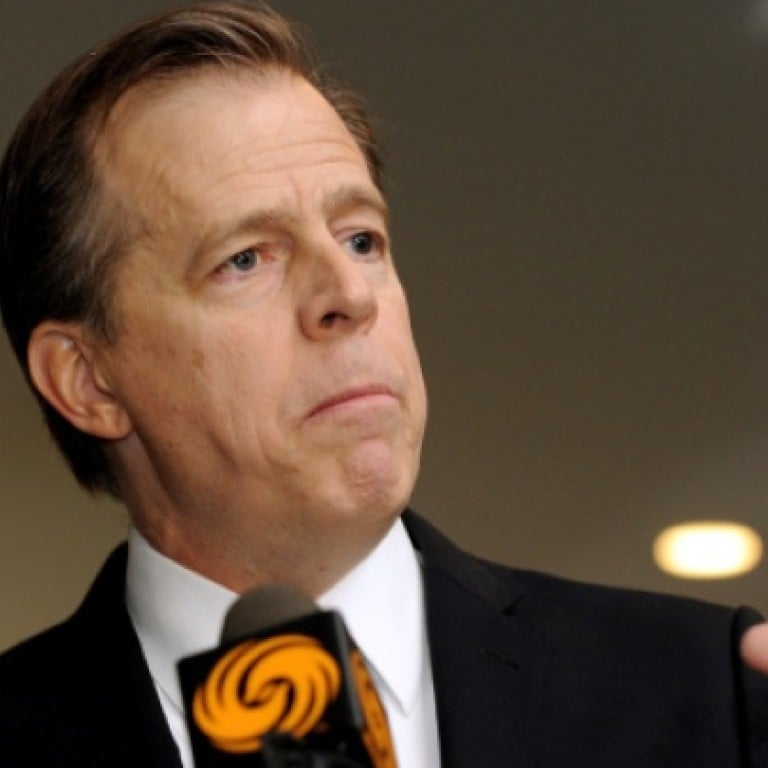 North Korea in dangerous nuclear showdown, says US envoy
North Korean leader Kim Jong-Un is playing a dangerous game in his nuclear showdown with the international community, the US envoy seeking to tempt the isolated state back into talks said on Thursday.
Glyn Davies said ahead of a tour of South Korea, China and Japan that it was becoming clear that the young Kim is the master dictating policy, including sanctions-busting nuclear bomb and long-range missile tests.
"We are beginning to see what this young man, Kim Jong-Un, is all about and we are beginning to see that he is a bit of a throwback," Davies said at the Japan Society in New York.
"He may even be approaching these issues more intensively, more provocatively, in a sense a bit more dangerously."
Kim took over from his father Kim Jong-Il last year promising "better times." But Davies said the new leader "has rooted his vision for his country firmly in the past."
"A small privileged elite continues to lavish resources on long-range missiles and nuclear projects as well as luxuries for their own gratification at the expense of his long-suffering subjects," he added.
When Kim took over, there had been speculation of collective leadership, with the military or others behind the scenes making the calls.
But the US envoy said that debate has "largely evaporated."
"It is increasingly clear that the logic of the North Korean system is at work and according to the logic of that system, there must be one paramount leader who heads the party, the state, the army," said Davies.
"All roads, all decision-making goes to the leader and all decisions come from that mountain-top down."
Davies said his tour next week would aim to keep other countries committed to tempting North Korea to end its boycott of six-nation talks on its nuclear arsenal.
US policy has been "pressure when we must and engagement when we can," said the envoy.
"We are in a pressure phase. We are simply trying to sharpen North Korea's choices. We are trying to close off avenues to them other than a diplomatic way forward.
"We need signals from them that are solid. We need them to take steps to demonstrate that they are serious about moving forward. Sadly, they are going in the other direction" with "provocations" and "threats," said Davies.
The envoy said 80 countries had issued statements condemning North Korea's nuclear test in February that sparked tougher UN sanctions and this showed the greater international pressure on the North.
China, the North's key ally, this week shut the account of a North Korean bank accused by the United States of supporting the nuclear program. Davis said it was a "potentially significant" move.
"China is beginning to take steps that were unimaginable 12 months ago to signal to North Korea its displeasure," he said.
"This is a case where we have to keep chipping away at it. It's tectonic, a bit glacial, it has been going on a long time, but we should never give up hope on diplomacy."
Davies will lead a US delegation that will start a tour in Seoul on Monday, before moving on to Beijing on Wednesday and to Tokyo on Friday next week.