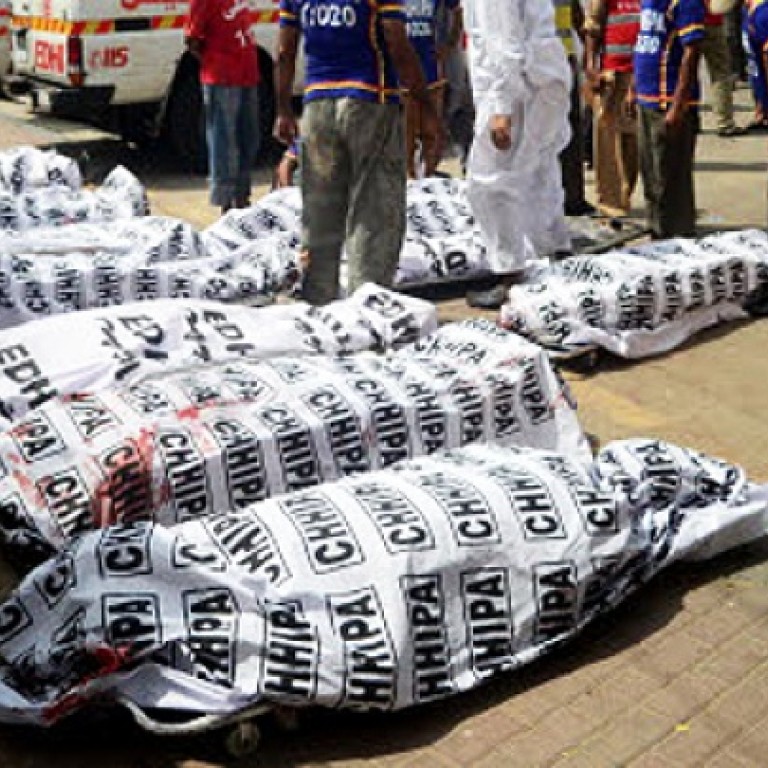 Bomb in Pakistan kills 11 on election day
A bomb attack targeting an election candidate killed at least eleven people and wounded 36 others in Pakistan's financial hub of Karachi as historic polls got under way on Saturday, a hospital doctor said.
The bomb targeted a candidate seeking election to the Sindh provincial assembly for the Awami National Party (ANP), the main secular party for ethnic Pashtuns, police said.
"We have received 11 dead bodies and 36 injured people. The condition of several of them is critical," said doctor Semi Jamali, head of the emergency department at Jinnah Hospital in Karachi.
The target, Amanullah Mehsud, escaped unhurt, senior police official Mazhar Nawaz said. Another police official, Tahir Naveed, confirmed the attack.
The election marks the first democratic transition of power in the nuclear-armed state but the run-up to the polls has been marred by attacks that have killed at least 130 people since mid-April.
Many of them were claimed by Pakistan's umbrella Tehreek-e-Taliban (TTP) insurgent group.
"To revolt against this system, the TTP have planned several actions on May 11, so we appeal to the people to stay away from polling stations to save their lives," Taliban spokesman Ehsanullah Ehsan said on the eve of the vote.
More than 600,000 security personnel are being deployed nationwide and around half the estimated 70,000 polling stations have been declared at risk of attack, many of them in insurgency-torn parts of Baluchistan province and the northwest.