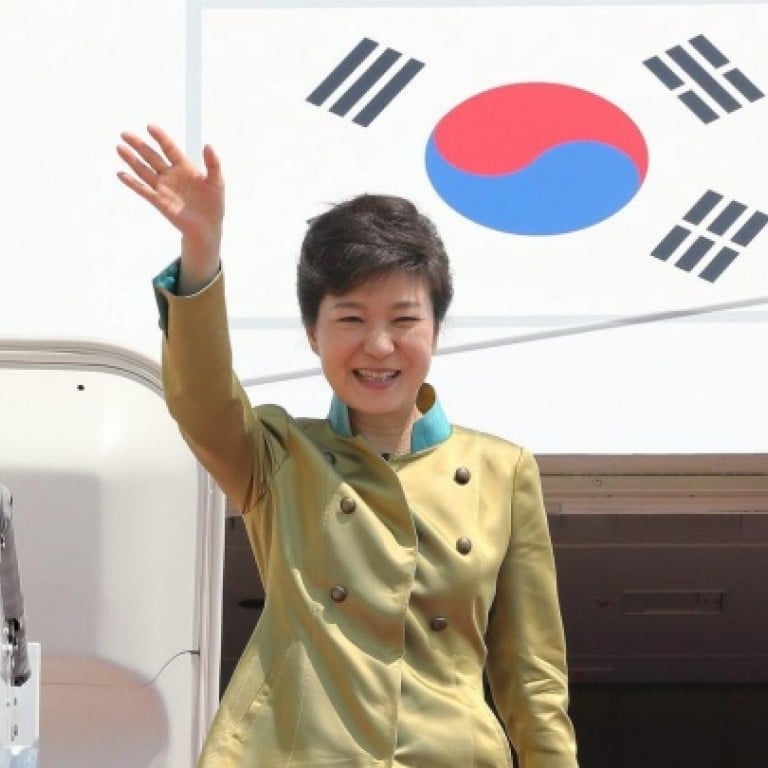 Park's decision to visit China to be seen as snub by Japan
South Korean president's decision to break with tradition will be seen as snub by Tokyo's leaders
There has been no official comment from the Japanese government about the decision by Park Geun-hye, the new South Korean president, to make China her first diplomatic port of call in Asia.
But in doing so, Park is pointedly breaking with tradition set by four South Korean presidents since Seoul normalised diplomatic relations with China in 1992.
President Park has just returned from a visit to the US, in keeping with Washington's status as the South's key benefactor. Reports said she would visit China in coming weeks.
But Park's four predecessors - Kim Young-sam, Kim Dae-jung, Roh Moo-hyun and Lee Myung-bak - met counterparts in Tokyo before travelling to China, underlining the importance of the three-way alliance with Japan and the US.
The months since President Park took office in February have been characterised by a fractious relationship with Tokyo.
Japan's interpretation of history has been one bone of contention, along with Tokyo's continued claim to islands that it marks on maps as Takeshima but are occupied by a unit of South Korean police who know the isolated islands as Dokdo.
"President Park is clearly prioritising China over Japan and this is definitely a snub," said Jun Okumura, a political analyst with the Eurasia Group.
"If I were Prime Minister [Shinzo] Abe or a senior member of the administration who is aligned with his way of thinking, then I would be very angry. But I would also be resigned to the likelihood that the Koreans are going to continue to behave like this."
Jun said there was little chance Japan would soften its stance to win back Seoul's favour.
"They [South Korea] want nothing more than total capitulation on the issue of history," Okamura said, pointing out that former Japanese Prime Minister Junichiro Koizumi tried to draw a line under the "comfort women" issue of wartime sex slaves, but his efforts were not accepted.
"There's no way we can satisfy South Korea on this, so the politicians will have reached the conclusion, 'So be it,'" Okumura said.
Tokyo was left out when South Korea called for the creation of trilateral security talks with China and the US to consider the North Korean situation.
While those three countries are undoubtedly the key players in confrontations with Pyongyang, Tokyo was unhappy that it was not invited to play its part and reportedly registered its displeasure.
But Japan did not kick up a fuss out of fear of embarrassing Washington, its most important defence and diplomatic ally.
"We must remember that President Park's father, Park Chung-hee, got along very well with Japan, but times have changed and this is a new generation," said Okumura. "President Park is undoubtedly a very determined leader."
As is Prime Minister Abe, which does not bode well for the relationship in the future.
"Abe sees absolutely no point in giving in on South Korea's demands," Okumura said.
"Unless Japan gives in on all the demands, they will just keep recurring, becoming more specific, and we have already seen South Korea becoming more aggressive on these issues in recent years.
"But public sentiment is such in South Korea now that their leaders don't have much of a choice either," he added.
This article appeared in the South China Morning Post print edition as: Park's priority for China likely to anger Japan