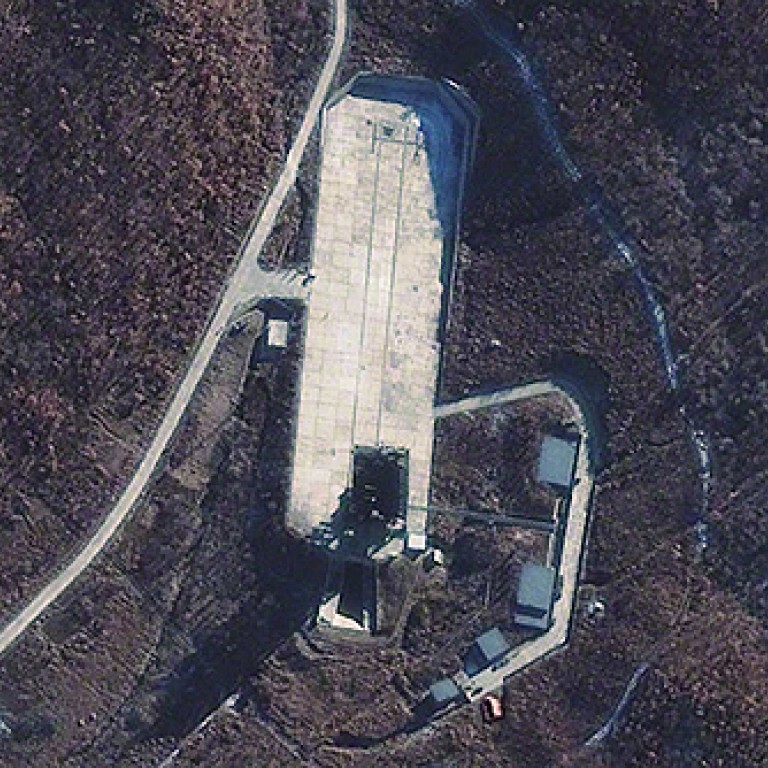 Pyongyang ignores pleas and tests another short-range missile
North Korea yesterday test-fired a short-range missile off its east coast, its fourth in two days, despite pleas from South Korea and the UN chief to halt the launches at a time of high tensions.
The guided missile was fired into the East Sea (Sea of Japan) in the afternoon, the South Korean defence ministry said.
On Saturday the North fired three short-range missiles off its east coast, apparently as part of a military drill.
The North's short-range missile launches are not unusual but come at a time of heightened alert on the peninsula, following Pyongyang's February nuclear test that sparked tougher UN sanctions. Angered by the sanctions and by a joint US-South Korean military exercise, the North for weeks threatened nuclear or conventional attacks on Seoul and Washington.
The South and the US had been on alert for any test of medium-range Musudan missiles by the North. But a US defence official said early in May the two mid-range missiles had been moved from their launch site.
"We find it deplorable that the North does not stop provocative actions such as the launch of guided missiles yesterday," Unification Ministry spokesman Kim Hyung-seok said.
UN chief Ban Ki-moon, speaking in Moscow, also called for Pyongyang to "refrain from" further missile tests. He said it was time for it to resume talks with the international community and reduce tensions.
Cross-border relations have also been soured by the suspension of operations at a jointly run industrial complex.
This article appeared in the South China Morning Post print edition as: Pyongyang ignores pleas and tests another short-range missile