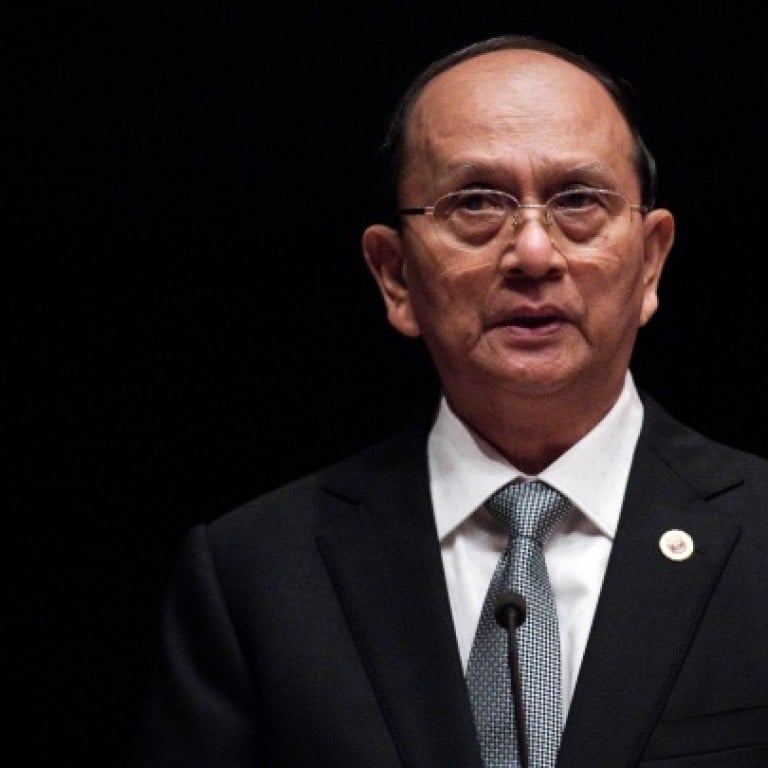 Human rights issues niggle as US firms eye Myanmar
But political uncertainties and government's handling of anti-Muslim violence are bugbears
T-shirts bearing images of President Barack Obama and Aung San Suu Kyi, the Burmese pro-democracy leader, hang side by side in the shops just off busy Kabar Aye Pagoda Road in Yangon. It is a reminder of the history made in November when Obama became the first sitting United States president to set foot in Myanmar, the country formerly known as Burma.
A return trip to this former pariah state does not seem to be on Obama's immediate itinerary. But US firms are on their way.
Google chairman Eric Schmidt visited in March, and Ford announced its entry into the chaotic local car scene at an April event with the US ambassador. Hilton is building a hotel across from the golden Sule Pagoda, and Colonel Sanders is not far behind, as Yum Brands' KFC posts job ads in local newspapers.
It is just one element of the surprisingly rapid expansion of economic, political and even military ties between the US and Myanmar in recent months after more than two decades of estrangement.
The thaw will be on display again when Myanmar's president, Thein Sein, visits the White House today - the kind of event that would have been unimaginable even a year ago. The former general, who took power in a transition to civilian government in 2011 and has ushered in a wave of political and economic reforms, is also slated to be the featured guest at a US Chamber of Commerce event.
Taking their cues from the administration, many US-based firms are looking to make up for lost time in Southeast Asia's last untapped market, where rivals including China have already moved in.
Yet the US-Myanmar relationship remains fraught with awkward complications - including the fate of remaining political prisoners and US concerns about the Myanmar government's handling of recent anti-Muslim violence, which has re-emerged after being suppressed during decades of rule by the former military regime.
The Myanmar government remains under fire from human rights groups for its attitude toward the displaced Muslim Rohingya. In a May 6 speech, Thein Sein acknowledged that "we are still at a sensitive stage in the reform process where there is little room for error".
Derek Mitchell, who last year became the first US envoy to Myanmar in 22 years, said the ability to expand ties, "even as we frankly raise issues of concern", reflects a maturing of the bilateral relationship.
Obama recently extended targeted sanctions against certain Myanmar officials and government-connected business leaders for another year, calling it an effort to "ensure that the democratic transition becomes irreversible".
Thein Sein's visit to Washington, however, also follows a three-month period in which the Treasury Department ended a ban on financial transactions with some major Myanmar banks and the State Department eliminated visa restrictions on some top officials.
The US is helping the government prepare to chair the Association of Southeast Asian Nations next year, a sign of the strategic importance the US places on this country of 60 million wedged between China and India.
"For the first time … you're starting to see American brands," said Joshua Brown, the chief representative in Myanmar for Tractus Asia, a management consulting firm that helped arrange a visit by a US Chamber of Commerce delegation in February.
Still, for every Ford or Coca-Cola, people in the local business community say there are several more US firms still evaluating whether they have the stomach to jump in, particularly ahead of an important presidential election looming in 2015 - when Suu Kyi might be allowed to run as a candidate.
"Burma poses unique risks," Brown said "And companies want to know whether things could go backward, as they have before."
This article appeared in the South China Morning Post print edition as: US firms make beeline for Myanmar