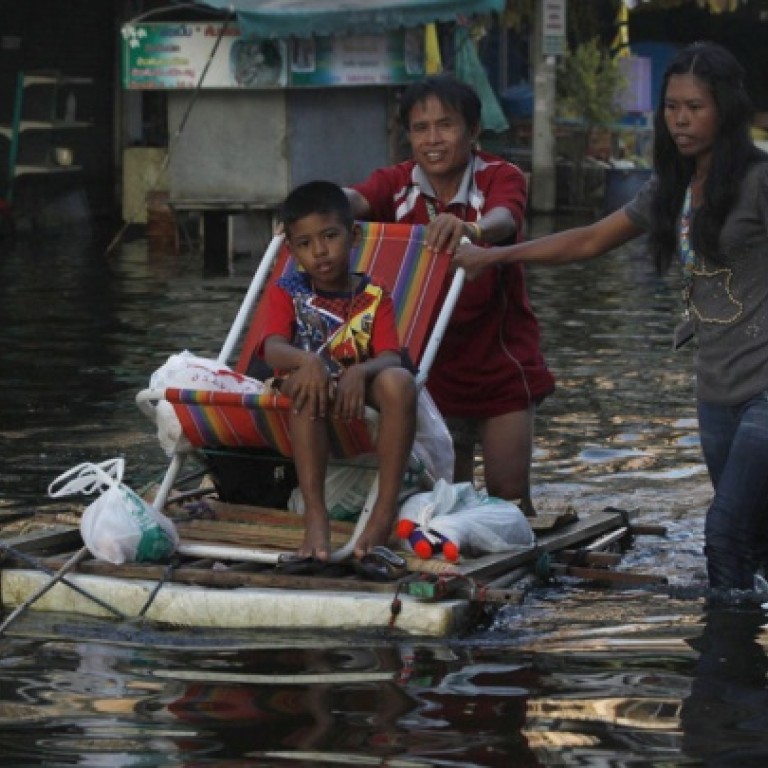 Major projects can counter flooding in Asian cities, experts say
Asia's flood-prone cities should fund major drainage, water recycling and waste reduction projects to stem deluges and secure clean supply for rising populations, experts said yesterday at a water security forum.
Rapid urbanisation has heaped pressure on water resources and drainage systems across Asia, leaving low-lying areas exposed to massive floods such as those that paralysed Jakarta and Manila last year and central Thailand in 2011.
One ambitious US$3.5 billion proposal by Thailand Underground Tunnelling Group would see two vast tunnels built beneath Bangkok to siphon off water from heavy monsoons.
Like the two-tiered "smart-tunnel" through the Malaysian capital Kuala Lumpur, the passage could also hold an underground road that could be closed to take water in the event of a major flood.
Other sustainable solutions to the water problems facing the region's booming cities include recycling more water - successfully pioneered by Singapore - and stemming leaks and other waste.
This article appeared in the South China Morning Post print edition as: Major projects can stem city floods, experts say