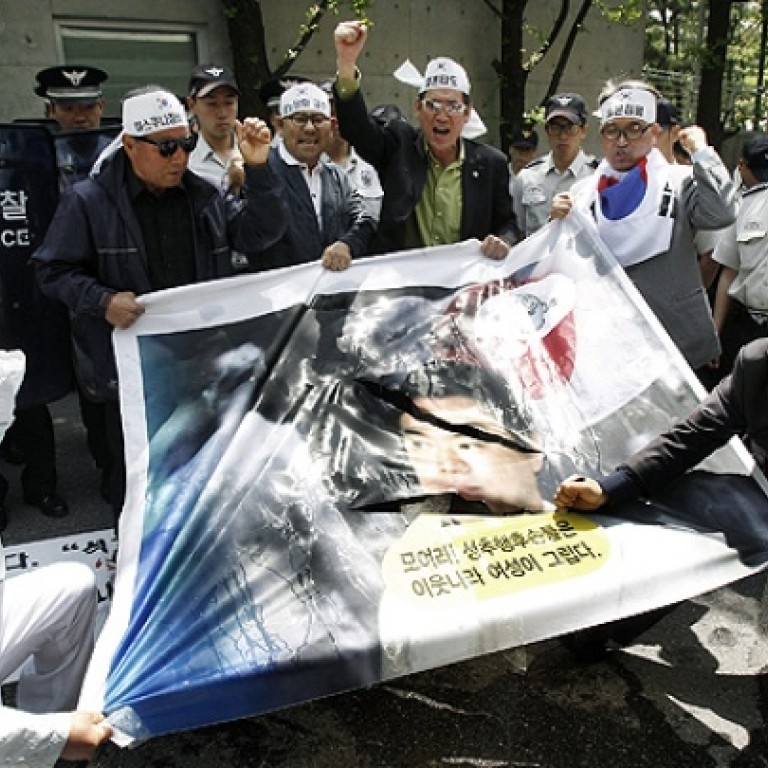 Sex slave storm Osaka mayor accuses South Korea of hypocrisy
Nationalist politician angers South Korea by again wading into row over wartime sex slavery
Toru Hashimoto, the nationalist mayor of Osaka, is defying public opinion at home and abroad to remain on the attack on the issue of "comfort women" sex slaves.
Nearly a week after he ignited a storm of protest by saying comfort women were "necessary" to maintain wartime discipline, Hashimoto has now accused South Korea of hypocrisy.
Many of the sex slaves who served the Japanese troops during the war were Korean.
"Japan was bad," Hashimoto told a meeting on Monday of the Japan Restoration Party, the nationalist political group of which he is joint head.
"It is true that we used women to solve the problem of sex on the battlefield," he said in comments reported in the newspaper. "Having said that, America, Britain, Germany and France, and even the South Korean military in Vietnam ... they all used women to address the issue.
"Japan was bad, but you should all face up to history," Hashimoto said. "This is what Japanese politicians must say."
Hashimoto's initial position has been roundly condemned by the South Korean government.
A spokesman in Seoul said: "Such comments are preposterous ones that insult the dignity of women, distort the history and defend the crime."
But trying to shift the blame by stating that South Korea did the same in Vietnam caused more anger. A senior representative of the South Korean community in Japan said: "The essence of the problem is that the [Japanese] government forced these women into sexual slavery.
"It is complete lies to suggest that the same thing happened in Vietnam. Hashimoto is merely trying to escape from what he said, but South Korean people are very upset and angry at his attitude towards the sex slaves.
"He displays no common sense or thought for the feelings of other countries."
In Seoul a South Korean foreign ministry spokesman said Japan's political classes needed to "correct anachronistic ways of thinking".
He said: "We are truly worried about the direction in which Japan's leading figures are trying to take the country and what they are trying to teach the younger generation."
Ironically, Hashimoto's latest outburst came on the same day his party expelled one of its members for making disparaging public remarks about the South Korean people, according to general secretary Ichiro Matsui.
Shingo Nishimura, who is considered something of an extreme right-winger in an already nationalistic party, stated in a speech last Friday that: "There are swarms of South Korean prostitutes in Japan."
Hashimoto's party was formally set up in September of last year, but was legitimised by seven members of the Diet joining its ranks.
There were suggestions the Japan Restoration Party might team up with the Liberal Democratic Party, which won December's general election.
But Prime Minister Shinzo Abe - who has publicly distanced himself from Hashimoto's comments - will be glad the proposed union did not come about.
In a poll by the newspaper over the weekend, 71 per cent of the respondents said Hashimoto's comments were "inappropriate", while 75 per cent of people replying to a survey by the said his statements were "problematic".
This article appeared in the South China Morning Post print edition as: Mayor defiant over 'comfort women'