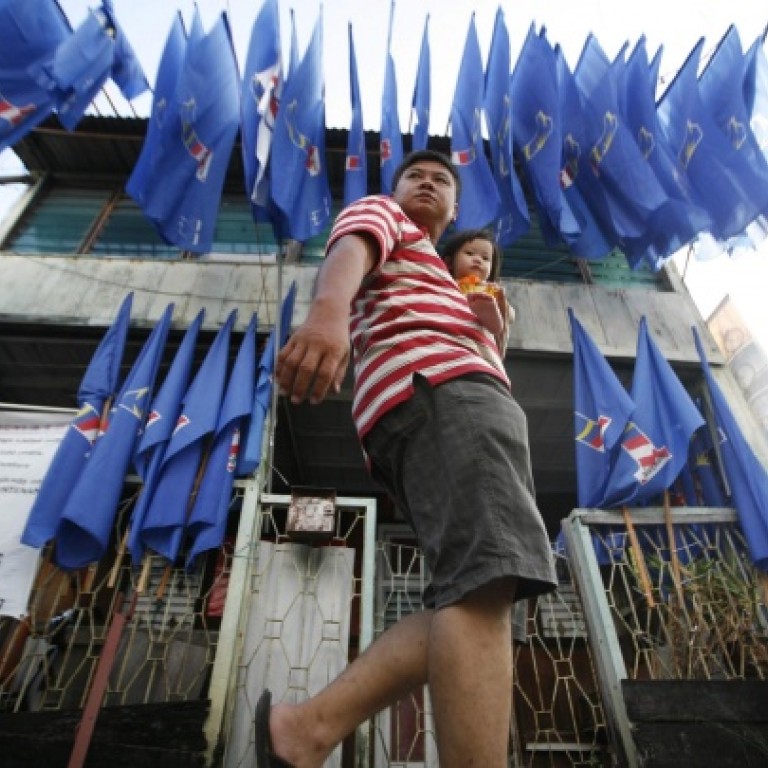 Chinese firms in Malaysia face calls for boycott
Malay groups try to punish voters for deserting the government in recent election, but business leaders from both communities are unfazed
Malay NGOs are demanding boycotts of Chinese businesses following Malaysia's divisive election, to teach them "a lesson" for backing opposition candidates.
More than 20 non-governmental organisations and the Muslim Consumers Association of Malaysia (PPIM) called upon the country's Malays, who make up 60 per cent of the population, to boycott Chinese firms, according to a message posted on PPIM's website.
The NGOs apparently support the conservative faction of the United Malays Organisation (Umno), the dominant party in the National Front coalition, which narrowly retained power in the May 5 election.
"I don't see the rationale for this," said Hanafee Yusoff, secretary general of the Malay Chamber of Commerce.
"If you want to boycott Chinese goods, where are you going to get the substitute? For example, 99 per cent of the raw material for buildings and construction are owned by the Chinese."
The influential Selangor Chinese Assembly Hall played down the impact of the rhetoric.
"There are also many rational Malaysian Malays who openly criticise such comments," said Tan Yew Sing, head of the Assembly Hall. "Opinion leaders will dispute it and laymen just live on as usual."
Tan said there were no signs that Chinese goods and services were being boycotted.
A Chinese businessman who owns a factory making steel for the oil and gas industry, said his business had been unaffected by the boycott calls.
"I have not experienced any drop in business from my Malay customers," he said.
The calls for a boycott come after an Umno-owned newspaper, , ran a front-page editorial on May 7 headlined "What More do the Chinese Want?"
The editorial said the Chinese community had failed in its attempt to overthrow the government and was ungrateful.
Chinese voters swung strongly towards the opposition in the election. But there were also major swings towards the opposition, headed by Anwar Ibrahim, among urban and middle-class voters across the ethnic spectrum. The result widened the city-country rift, with most rural voters backing the government.
Air Asia, Malaysia's largest budget airline, was added to the boycott list after a top official from a sister airline criticised 's editorial as racist.
Azran Osman Rani, chief executive of Air Asia X, reportedly said he was "disgusted" by 's editorial stance. responded by saying it would stop taking advertisements from the airline until he apologised.
An Air Asia official said the boycott calls had had no impact on the airline's business.
"Why should it be affected? [Air Asia] offers best prices, best routes. People who want to travel on holiday prefer cheap and reliable travel, except for the very rich," said the official.
"Calling for a boycott is right but … we think it is unhealthy to attack someone for expressing his views," they said.
This article appeared in the South China Morning Post print edition as: Chinese firms face calls for boycott