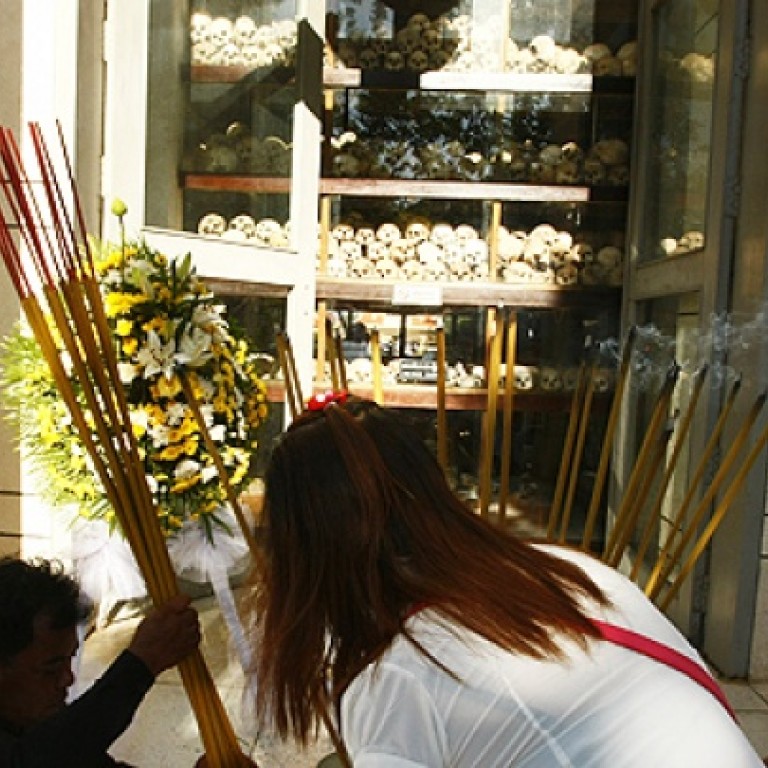 Cambodian PM Hun Sen seeks genocide denial law
Cambodian Prime Minister Hun Sen on Monday called for a new law banning statements denying that genocide was committed under the Khmer Rouge regime in the late 1970s.
The strongman leader called for legislation similar to that barring Holocaust denial in countries such as Germany and France, after comments attributed to a member of the opposition emerged, questioning the Khmer Rouge's role in a notorious prison under the hardline communist regime.
"In Europe, anyone who dares to say Hitler did not kill people will be prosecuted," Hun Sen, himself a former cadre of the murderous regime, said during a ceremony in the capital Phnom Penh.
He urged parliament to ensure that anyone claiming the Khmer Rouge were not "genocidal" would face punishment.
Led by "Brother Number One" Pol Pot, who died in 1998, the Khmer Rouge wiped out nearly a quarter of Cambodia's population through starvation, overwork or execution in a bid to create an agrarian utopia.
A recording purporting to be of a Cambodian opposition leader has been posted on a government website.
In it Kem Sokha, deputy head of the Cambodia National Rescue Party, apparently voices claims that the Tuol Sleng prison, also known as S-21, was not run by the Khmer Rouge, but was an invention of the Vietnamese invaders who ousted the regime.
Kem Sokha was not available to comment on the alleged remarks, but his party said the recording had been misleadingly edited "to cause political trouble" ahead of a general election in July.
The recording has provoked outrage among survivors of the Khmer Rouge, who are held responsible for the deaths of up to two million people during their 1975-79 rule.
"We are demanding Kem Sokha to come to Tuol Sleng to apologise to the souls of the dead," said Chum Mey, a prominent survivor of the prison.
The 83-year-old added that he would organise a protest if the politician does not show up in 10 days.
"He said it is an artificial prison created by Vietnam. He insulted the dead and the victims. I must seek justice for the dead," he said of the alleged comments.