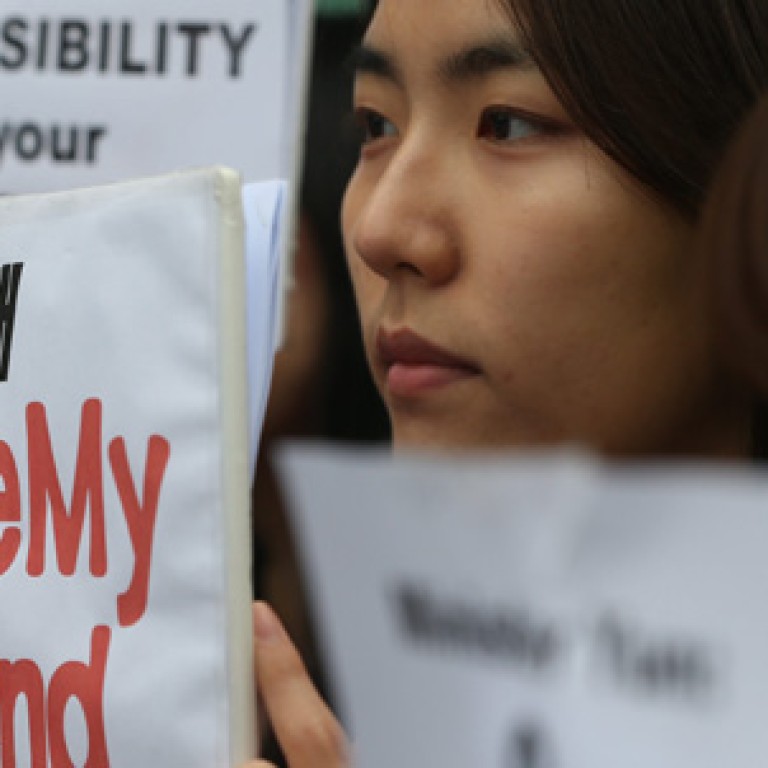 North Korean defectors sent back by Laos and China
Nine North Korean defectors have been forced to return to their country from China after being captured in Laos, a South Korean news report says.
Laos had been assumed to be a safe route for North Koreans leaving their mostly poverty-stricken homeland. Activists say that defectors who are returned to North Korea can be punished or even killed by the regime, considered one of the world's most repressive and brutal.
South Korea's Yonhap news agency said the defectors were flown home on Tuesday despite a request from South Korea that China not repatriate them. The report cited an anonymous foreign ministry official in Seoul, who also expressed strong regret over the Chinese decision. The foreign ministry declined to confirm the report.
The report said the defectors, aged between 15 and 23, fled to Laos through China last month and were caught by Laotian authorities earlier this month. Laos sent the defectors to China on Monday, weeks after a Laotian delegation visited the North Korean capital.
In a statement, the US State Department said it was concerned about reports and urged "all countries in the region to co-operate in the protection of North Korean refugees within their territories".
Close to 25,000 North Koreans have left their country since the Korean War, most of them over the last 10 years.
Often with the help of Christian missionary groups and having paid thousands of dollars to people smugglers, they have traditionally travelled first to China and then onward through Southeast Asian countries to Thailand, where they can fly to South Korea with the help of the government in Seoul. Defections across the land border between the Koreas are very rare.
China, North Korea's foremost ally, does not recognise North Korean defectors as asylum seekers and can return them.
"It's tragic and disappointing," Kim Eun-young, an activist with the Seoul-based Citizens' Alliance for North Korean Human Rights, said on Thursday of the reported repatriation. "We fear defectors will now feel more intimidated about trying to come to South Korea through Laos or other Southeast Asian countries."