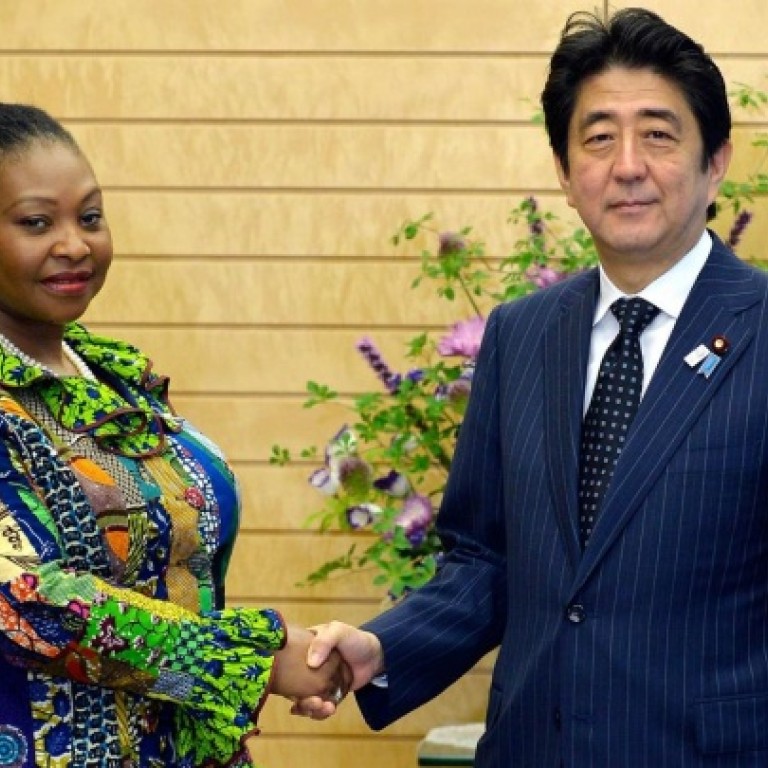 First China, now Japan moves to woo African nations at economic forum
Tokyo seeks to boost economic ties with African nations at forum and counter Beijing's influence
Japan will this weekend welcome dozens of leaders from Africa as it looks to boost economic ties and wrestle resources and market share away from an increasingly assertive China.
The five-yearly Tokyo International Conference on African Development (TICAD) - co-organised by Japan, the United Nations, the World Bank and the African Union - will bring together leaders from more than 40 African countries.
Japanese and African officials said the fifth TICAD forum, which was first held in 1993, would emphasise the need to boost trade and investment, in an attempt to transform the relationship from an aid-led one to a business partnership.
Japan "recognises the need to strengthen ties with African countries" against the backdrop of growing interest from rivals such as China and South Korea, said Japanese trade ministry official Yasunori Nakayama.
"The growth of the middle-class in Africa ... shows the importance of the continent as a business partner" in providing new markets for Japanese firms struggling with a contracting customer base at home, Nakayama said.
Despite relatively long-standing connections, Japan's importance to Africa has slipped behind that of China, whose more aggressive approach has given it five times the trading volume and eight times the direct investment.
TICAD as a forum is not unique; the European Union, China, India, South Korea, and Turkey have similar ventures to court African leaders in the scramble for resources and market share.
But Japan feels the China effect keenly.
Japan's ambassador to TICAD, Makoto Ito, said there was a vast difference in approach between how Tokyo went about investing in Africa and how Beijing did it.
"China is not tied" to the OECD Development Assistance Committee rules aimed at reducing poverty and improving human rights, he said.
"Japan's development assistance has always had and will always have an emphasis on African ownership" of that development, he said.
The three-day conference, which begins tomorrow would see Japanese Prime Minister Shinzo Abe announcing development aid programmes, Ito said. This would include a reaffirmation of an earlier pledge to double rice production in sub-Saharan Africa from 2007 levels to 28 million tonnes by 2018, and supply hand-me-down coastguard ships to countries surrounding Somalia as part of a global effort to tackle piracy, he said.
Other programmes would focus on education to train skilled workers, as well as dispatching former senior officials from Japanese trading houses to act as advisers to African governments in infrastructure projects, he said.
Ito tacitly admits that there is a measure of self-interest in Japan's interest in Africa.
"Economic growth, and quality of economic growth is important for peace and stability in the region ... because it is often the case that the root cause of a person becoming a terrorist or a backer of terrorism is joblessness and poverty," Ito said.
Abe is expected to participate in security talks during the three-day summit, which will look at governance and stability in the Sahel region of northern Africa.
He will also hold more than 40 bilateral summits with African leaders and other co-sponsors - each is expected to last just 15 minutes.
On the sidelines, Japan's trade ministry and its trade promotion affiliate body will host a business exhibition that will gather firms from Africa and Japan.
This article appeared in the South China Morning Post print edition as: Japan to woo Africa as China looms