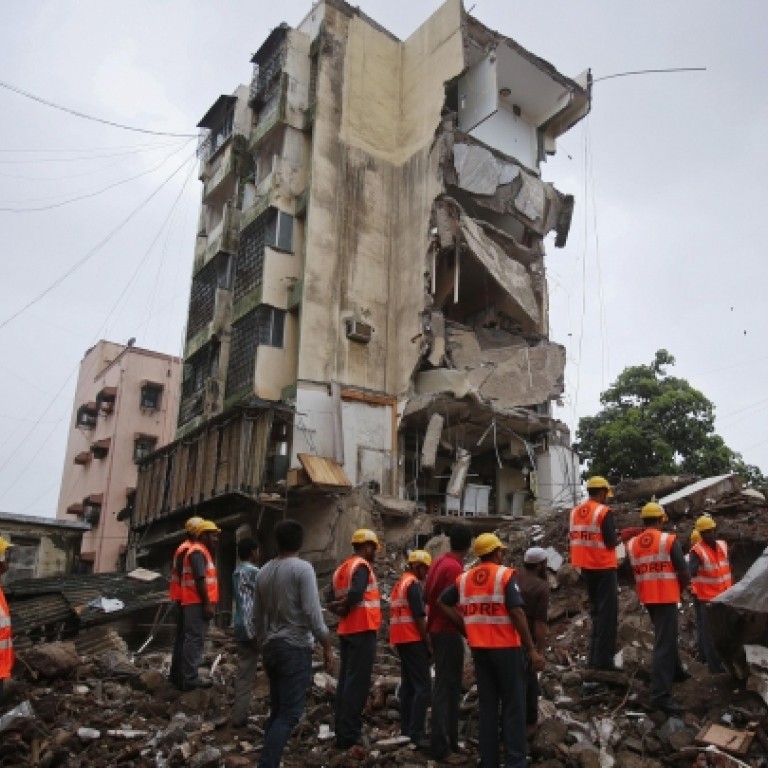 Death toll from Mumbai building collapse rises to four
Apartment block collapse has killed four and injured six others so far, police say
The death toll from an apartment block collapse in central Mumbai has risen to four, police said on Tuesday, with rescuers still searching for people who may be trapped under the rubble.
A section of the five-storey 'Altaf Manzil' building collapsed on Monday evening, before another part of the partially-standing structure also caved in.
"At least four are dead and six others injured in the collapse," a police inspector in Mahim neighbourhood, where the collapse happened, told AFP.
The inspector was unsure how many people could be trapped in the remains of the building, which is now a high mound of rubble. Rescue operations continued through the night but were hampered by heavy rain.
The NDTV news channel cited neighbours as saying that at least eight people could still be buried at the site, which is located near a famous Muslim shrine.
Heavy rains have lashed the city since the onset of the monsoon season on Sunday, which continues until September. The downpours have already caused flooding, train delays and traffic snarls across the city.
The accident comes two months after a seven-storey building collapsed on Mumbai's outskirts and killed 74 people, leading to the arrest of two builders and seven others in connection with the tragedy.
The collapse of the partially-finished building highlighted widespread shoddy construction standards in India, where huge demand for housing and pervasive corruption often result in cost-cutting and a lack of safety inspections.