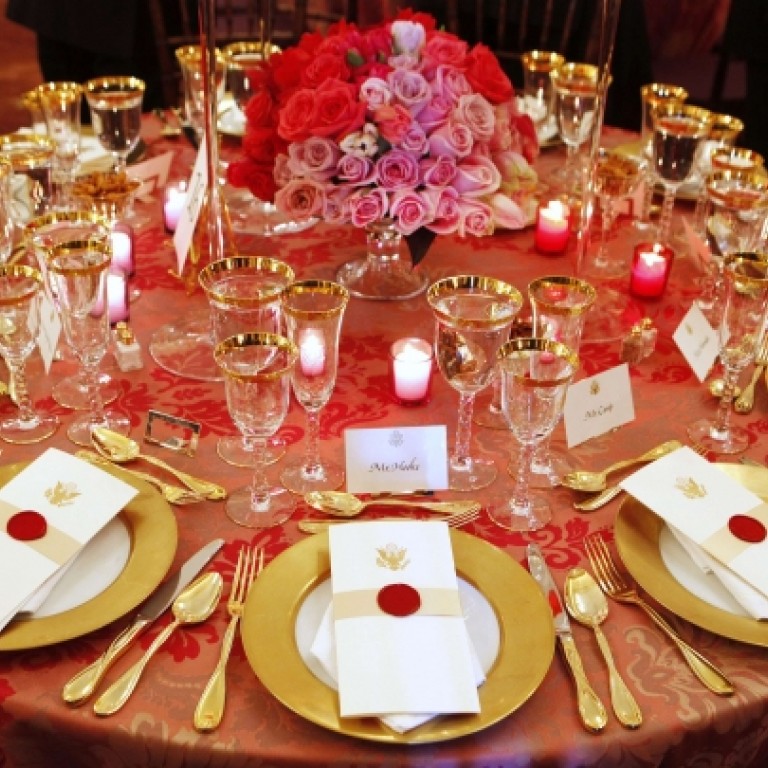 Japan fears losing battle of diplomatic buffets to China
Belt-tightening in Japan's diplomatic service is cutting the quality of canapes on offer abroad, the foreign ministry has said, leading to fears Tokyo is losing the battle of the buffets to Beijing.
Diplomats in Tokyo say China appears to be ramping up its spending on its missions while Japanese diplomats are being forced to scrimp, the ministry said.
Allowances for embassy bashes have dropped 40 per cent over the last decade, Foreign Minister Fumio Kishida told a parliamentary committee earlier this month.
Foreign guests invited to mark occasions such as the Emperor's birthday have noted the second-rate sake and substandard snacks, Kishida said.
One diplomat reportedly complained the Middle East mission where he worked had been unable to afford to serve the popular shrimp tempura, and this had turned off invitees.
In contrast, Chinese missions appear to be hosting ever-more lavish receptions.
One senior Japanese ministry official lamented "the gap in momentum" between the two countries, which are locked in a tense territorial dispute, Jiji reported.
Another diplomat told AFP that a Japanese embassy in a western African country "is located in a multi-tenant building, and when you go down from your floor, shoe-shiners approach you".
"There is no private electric generator inside the building so blackouts happen frequently," he said.
"In contrast, China has nice premises... and when I was there a few years ago it was constructing a brand new building," he added.
An official from the governing Liberal Democratic Party told AFP party food was sometimes paltry.
"There are some cases where the contents of meals are so poor that holding a reception just has no meaning," he told AFP.
However, a senior official at a government agency handling economic affairs dismissed the complaints.
"The quality of food or wine does not dictate the quality of diplomacy," the official told Jiji Press.
China overtook Japan as the world's second-largest economy in 2010 and has embarked on a diplomatic charm offensive in many parts of the world as it looks to open up markets for its goods.
Japan's presence on the world stage has diminished since the heady days of its 1980s bubble economy, when the cash-rich government spent heavily on promoting the country abroad.
Despite the downsizing, Japan remains one of the world's largest donors of foreign aid and prides itself on having a positive reputation abroad.