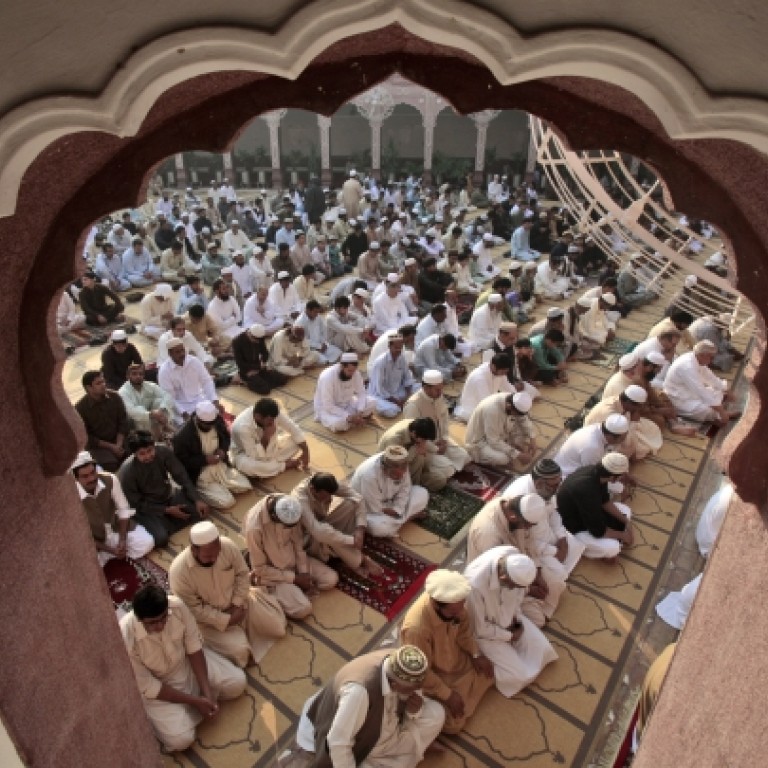 Suicide bomber kills 14 at Pakistan Shiite mosque
A bomb attack on Friday killed 14 people and wounded more than 25 others at a Shiite Muslim mosque and religious seminary on the outskirts of Pakistan's northwestern city of Peshawar, officials said.
"It was a suicide attack in which 14 people were killed and more than 25 others were wounded," senior police official Shafi Ullah told AFP at the scene.
"The suicide bomber, who was on foot, first opened fire at police guards who were deployed outside the mosque, then entered the prayer hall where he blew himself up amid worshippers just before the start of prayers," he added.
The mosque and madrassa complex is located in Gulshan Colony, a Shiite-dominated area on the edge of Peshawar, a city which abuts militant strongholds in the northwestern tribal belt on the Afghan border.
Two other police officials Shaukat Khan and Imran Shahid confirmed the fresh death toll of 14.
Jamil Shah, an official at the main government-run Lady Reading Hospital in Peshawar, earlier told AFP that medics had recovered seven dead bodies.
There was no immediate claim of responsibility for the attack, but sectarian violence targeting Pakistan's minority Shiite community has been on the rise in recent years.
The attack came just days after US officials said they hoped to open peace talks with the Afghan Taliban in Doha, capital of the Gulf state of Qatar.
Shiites account for 20 per cent of the mostly Sunni Muslim population in the nuclear-armed state, which suffers from a Taliban insurgency and Al-Qaeda-linked violence.
Extremist Sunni militant faction Lashkar-e-Jhangvi claimed responsibility for a series of bloody attacks on Shiites in the southwestern city of Quetta that killed at least 25 people on June 15.
Earlier Friday, officials said two members of a pro-government militia were killed when militants armed with guns and rockets attacked their homes in the tribal district of Bajaur on the Afghan border.
About a dozen insurgents attacked the homes near Khar, the main town in Bajaur, late Thursday, administration official Abdul Haseeb said.
The two elders, who were members of a pro-government tribal militia, were killed and two tribal policemen were wounded, Haseeb told AFP.
A security official in the area confirmed the attack and the casualties. "Their targets were the tribal elders," he said.
Pakistan has for years been fighting homegrown Taliban insurgents in its northwestern border areas with Afghanistan.
A US-led NATO combat mission across the border is due to withdraw next year after a 12-year Afghan Taliban insurgency.