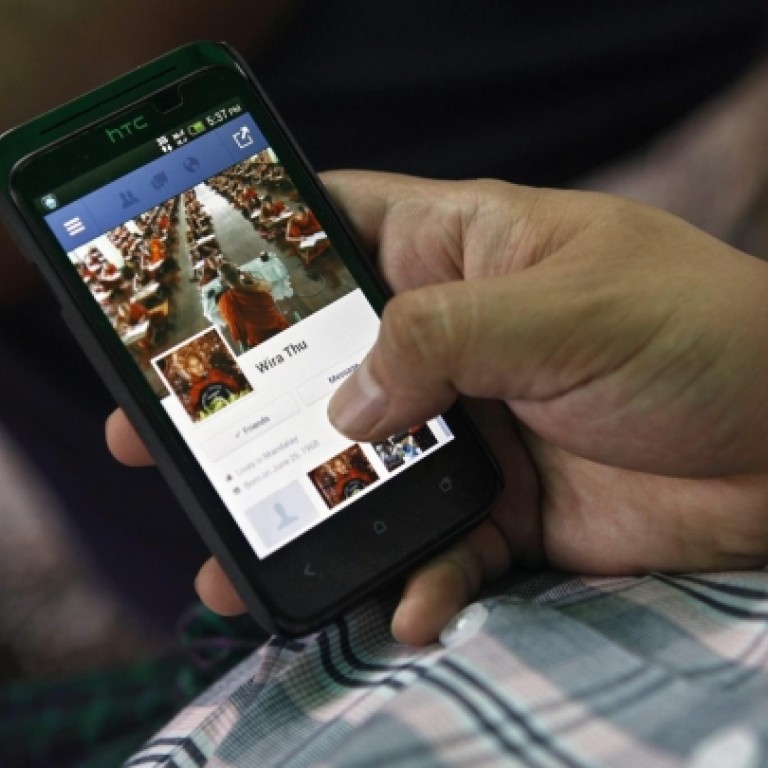 Myanmar's radical monk calls for boycott of 'Muslim firm' Ooredoo, granted a phone licence
Leader of 969 movement questions awarding of lucrative cellphone project to 'Muslim company'
A monk who is one of the leaders of a radical nationalist Buddhist movement in Myanmar has called for a boycott of one of the two companies awarded major telecom contracts this week because it is based in a Muslim country, Qatar.
"Did the government have such little choice?" the monk, Ashin Wimala, a leader of the 969 movement, said in a telephone interview after the government announced the winners late on Thursday. "Why did they award this to a Muslim company?"
The company, Ooredoo, this week won a 15-year concession to build and operate mobile-phone networks virtually from scratch, as did Telenor Mobile Communications of Norway.
The networks are crucially needed in Myanmar, where fewer than 10 per cent of people have a mobile phone.
That is a startlingly low number at a time when mobile phones are ubiquitous even in the poorest corners of the world. In neighbouring Laos, a country with similar levels of grinding poverty, mobile phone penetration is 87 per cent.
However, in a country that is 90 per cent Buddhist and where anti-Muslim sermons and hate speech appear to have fuelled rampaging lynch mobs, the award to Ooredoo drew fury.
On the Facebook page where the government announcement was posted, critical comments quickly accumulated. "Why? Why? Why Muslim company omg," said one. "Say no to Ooredoo," said another.
The government stood by its selection of the company, which operates in more than a dozen countries in the Middle East, North Africa and Southeast Asia. "We selected them for a licence on the basis of their services: they have a good telecom service in Singapore," Myanmese government spokesman U Ye Htut said by telephone.
In recent months, the leaders of the 969 movement have called for a boycott of shops owned by Muslims and of products that they say are linked to companies owned by Muslims.
The movement says the country's Buddhist character is under threat, and has proposed banning marriages between Muslims and Buddhists.
Over the past year, Buddhist lynch mobs have killed more than 200 Muslims and forced more than 150,000 people, mostly Muslims, from their homes in Myanmar.
On Sunday, 969 appeared to receive the blessing of President Thein Sein when he issued a statement in which he referred to Ashin Wirathu, spiritual leader of the movement, as "a son of Lord Buddha".
The chairman of Ooredoo, Sheik Abdullah bin Mohammed bin Saud al-Thani, issued a statement on Thursday saying that Myanmar would "undoubtedly become a key market" for the company.
This article appeared in the South China Morning Post print edition as: Monk calls for boycott of Qatari telecoms contractor