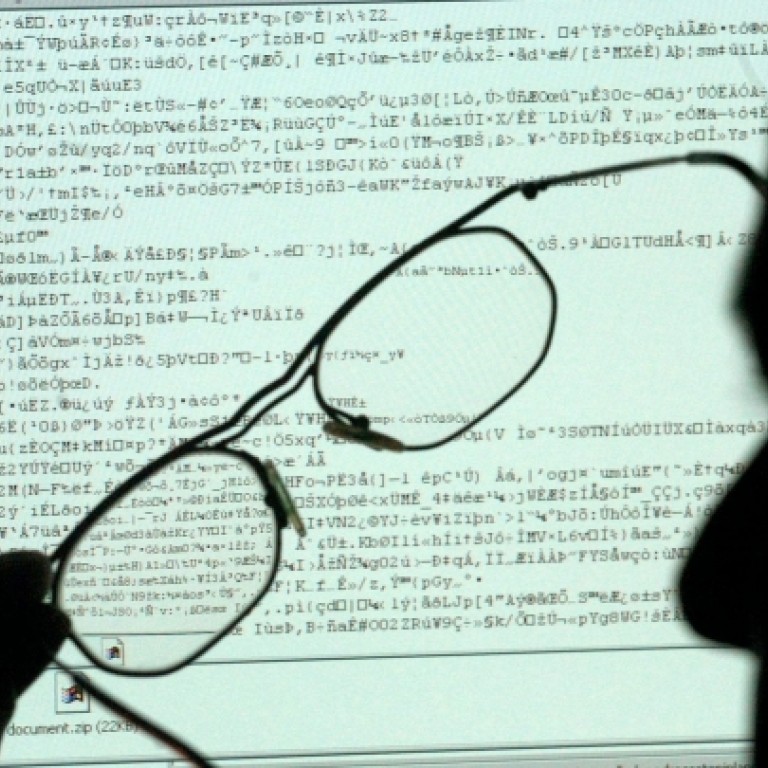 Japan revises laws to cover stalking threats in e-mails
Amid outrage at the murder of two women, Japan revises laws to cover threats made by suspects through electronic communications
When police arrived at the Yamashita family home in Saikai, Nagasaki prefecture, in December 2011, they were greeted by a scene of carnage. Mitsuko Yamashita, 56, and her mother, 77-year-old Hisae Yamashita had been stabbed to death in the back of a car outside the property.
Last month, Gota Tsutsui was convicted of killing the two women and sentenced to death by the Nagasaki District Court.
The court heard that 28-year-old Tsutsui had stalked Mitsuko's daughter and sent at least 17 e-mails to the family threatening that he would kill them if they got in the way of his efforts to be reunited with his former girlfriend.
The case is part of a surge in stalking cases across Japan that has led the government to revise its stalking laws, including adding provisions against threats being made by e-mail.
Previously, the law against stalking - which was introduced in 2000 - only specified loitering around named individuals, making repeated or silent phone calls or sending unsolicited fax messages. Threats sent by e-mail have now been added to that list, while police also now have the power to issue perpetrators with a warning or ban them from certain areas where their victims live or work.
According to Japanese authorities, reported cases of stalking have soared since the law was first introduced in 2000, although experts say that may simply be a reflection of more cases being reported to police.
In 2000, some 2,280 incidents were reported to authorities. The following year, that soared to 14,662 - a figure attributed to increased awareness of the new law. The figure was stable at 14,618 incidents in 2011, but that leapt again last year to 19,920 cases.
"I expect that some of these cases were not reported to the police before, but I do think that electronic communications now makes it much easier for people to send threatening e-mails," said Chie Matsumoto, a rights activist who works on labour and women's issues.
And it has happened to people around her. "A couple of my colleagues have had stalkers, both men and women," she said. "In our job, we get involved with people who have had problems and there are times when they turn on us and claim that we've made things worse or ruined their lives.
"It can be very frightening if we have to go to a speaking event and not know if they are there, waiting for you, and what they might do," she said.
With electronic communications added to the stalking laws, there is expected to be another sharp rise in cases reported to police in the next few years. "Once a law has been signed, then there are lots of cases of that crime," said Tom Gill, a professor of anthropology at Tokyo's Meiji Gakuin University.
"But I do also think there is a general trend in Japan towards emphasising personal safety and privacy. That is partly to do with people gradually becoming more aware of just how deeply sexist Japanese society is," he said.
Awareness of the problem is also being drummed into police forces, in part as a result of the Yamashita murders.
The case made headlines of a different kind when it emerged that police in Chiba prefecture, where the daughter lived, had been warned that the woman was being stalked.
Twenty officers at the prefectural police headquarters received official reprimands after Makoto Yamashita and his daughter went to Narashino police station to file a formal complaint against Tsutsui 10 days before the murders.
Officers told them they were too busy with more important cases and told them to return the following week. Twelve officers then went on a three-day holiday to Hokkaido and tried to conceal the trip after the killings.
Before the trial, a grieving Makoto Yamashita said the Chiba police were not fit to describe themselves as an organisation dedicated to protecting the public. He described Tsutsui, who had pleaded not guilty due to insanity, as "the worst example of humanity".
This article appeared in the South China Morning Post print edition as: Surge in stalking linked to e-mails