Kaesong
Get more with myNEWS
A personalised news feed of stories that matter to you
Learn more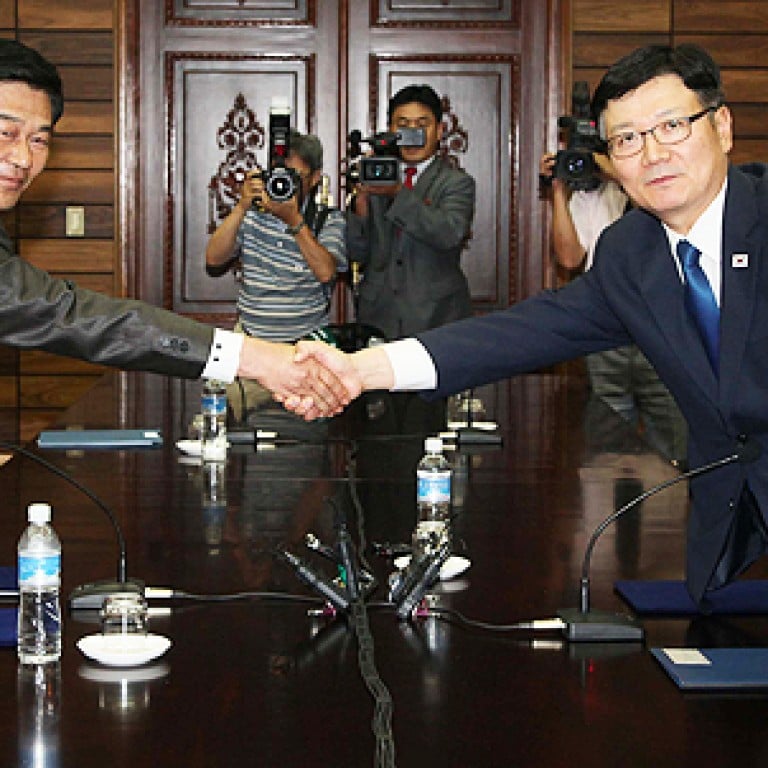 Two Koreas agree to allow managers to return to Kaesong industrial park
North and South Korea have agreed to allow factory managers from the South to return to a jointly operated industrial park in the North for the first time in two months, but they said more talks were needed before the park, a symbol of inter-Korean cooperation, could be reopened.
The South Korean factory managers will be allowed to visit the park, the Kaesong Industrial Zone, in the North Korean border town of Kaesong, from Wednesday to retrieve finished goods and production materials. They also will begin urgent maintenance work on the long-idled factories ahead of the possible resumption of operations.
"The South and the North reached the agreement to help relieve the difficulties faced by the factory owners while sharing an understanding for the productive normalisation of the Kaesong Industrial Zone," both Koreas said in a joint statement yesterday after overnight negotiations.
The statement said officials from the two sides would meet again on Wednesday at Kaesong to discuss the terms of reopening the complex.
The agreement is a sign that the two Koreas are easing tensions and edging toward a thaw after months of hostile exchanges, which peaked when the North threatened to attack the South with nuclear weapons and the South countered with warnings of counterattacks.
The Kaesong industrial park, just north of the heavily armed border, had been the last and best-known example of economic cooperation between North and South Korea until the North pulled out its 53,000 workers in April. The South responded by withdrawing its factory managers and engineers at the end of April.
Both Koreas have since locked themselves in a tense stand-off that has also become a test of will for the relatively new governments in Pyongyang and Seoul.
The North has frequently threatened to shut the complex for good. The industrial park had been the only successful economic project of its kind for the isolated North.
Its permanent closing would not only deprive North Korea of an important source of hard currency but could also scare away the foreign investors that its young leader, Kim Jong-un, wanted to attract.
The conservative government in Seoul, whose tough stand on North Korea remains popular among its people, insists that it will not reopen the factory park unless North Korea convinces it that it will never again shut it down arbitrarily by citing political reasons.
This article appeared in the South China Morning Post print edition as: Managers to return to industrial park