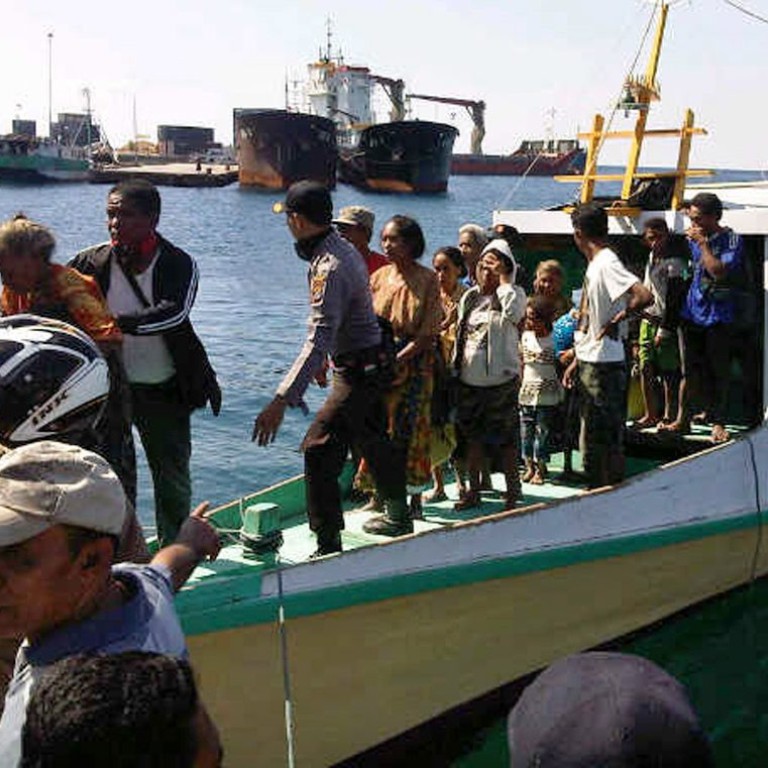 Hundreds evacuated after Indonesia volcano erupts and kills five
Mount Rokatenda on Palue island in East Nusa Tenggara killed three adults and two children
More than 500 people have been evacuated from a tiny Indonesian island where a volcano erupted at the weekend, spewing rocks and lava that killed five villagers, an official said on Monday.
Mount Rokatenda, on Palue island in East Nusa Tenggara province, threw red-hot ash two kilometres into the sky on Saturday and unleashed torrents of molten lava onto a beach, killing three adults and two children as they slept.
Officials had previously put the death toll at six, but on Monday revised it down.
Rescuers have been battling through roads blocked by ash to reach affected areas and try to persuade reluctant villagers to leave their homes.
"The evacuation process is under way," Yosep Ansarera, head of Sikka district, told AFP. Palue is part of Sikka.
"More than 500 people have been transported by boat from Palue to a shelter in Maumere," he said, referring to a city on the nearby island of Flores. "They came from two affected villages."
However, he added, "dozens of people remain in their villages, refusing to be evacuated as they don't want to leave their livestock and homes".
Those who have so far left the island are some of the 3,000 people in need of evacuation following the eruption, said Sutopo Purwo Nugroho, spokesman for the national disaster agency.
They were inside a three-kilometre exclusion zone around the crater. Authorities had urged people to leave the area and banned all activities inside but many had refused to abandon their homes.
Officials still hope to evacuate the remaining 2,500 people in the zone.
Ansarera said that the volcano appeared to have stopped erupting on Monday. "It's not erupting any more, the volcano seems to be normal," he said.
But Surono, head of the state volcanology centre, warned: "The volcano still has the potential to erupt again.
"Rokatenda remains a threat for those living inside the three-kilometre zone."
Bakri Kari, a member of the rescue team, said two boats were being used to transport those affected off the island.
However, rescue efforts were proving difficult as "a lot of infrastructure has been damaged", he added. "The main bridge... was destroyed, so it's difficult to reach the displaced."
Rokatenda had been showing signs of increased activity since October.
Some 2,000 people had already been evacuated to Flores before the weekend eruption, leaving around 8,000 people still on the island.
Indonesia has dozens of active volcanoes and straddles major tectonic fault lines known as the "Ring of Fire" between the Pacific and Indian oceans.
The country's most active volcano, Mount Merapi in central Java, killed more than 350 people in a series of violent eruptions in 2010.