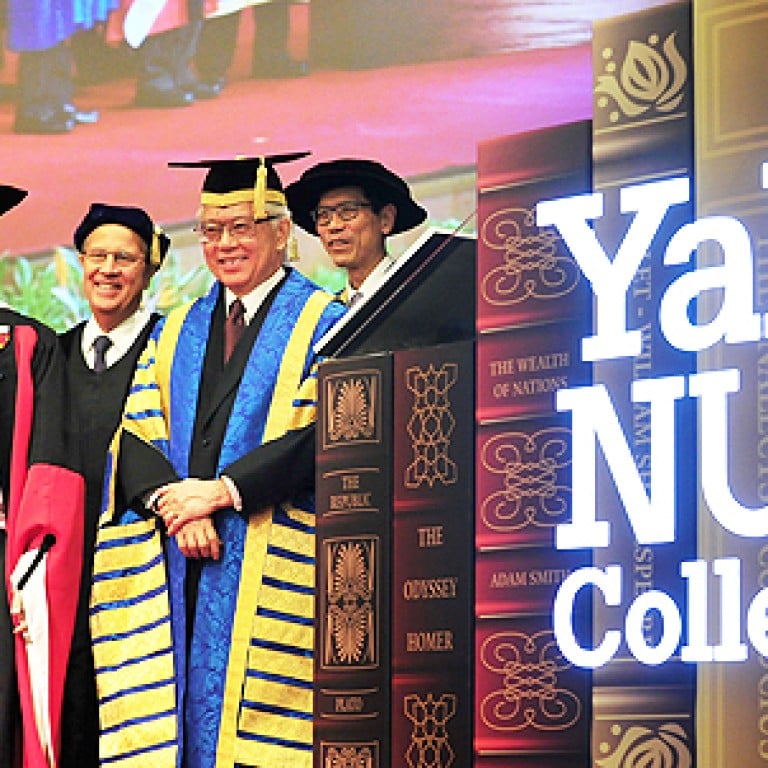 Yale opens controversial college in Singapore
Yale University formally opened a controversial liberal arts college in tightly governed Singapore on Tuesday, saying there was demand for "critical thinking" in the city-state and other Asian nations.
The Yale-NUS College, a joint project with the National University of Singapore, had been criticised by faculty members of the leading US university due to Singapore's restrictions on protests and on student political activity.
"Singaporeans, and Asians more broadly, have a greater hunger for pedagogy that truly encourages critical thinking and a model of liberal arts and science education adapted for the 21st century," Pericles Lewis, president of the college, said in a speech.
He said that "we're not setting out to change any political discourse, but we're giving students the tools to be active in citizenship, to think about the issues".
"We think that a well-educated citizenry is the most important thing for any country, especially in Singapore."
The pioneer batch of 157 students from 26 countries – 97 of them Singaporeans – was selected from a pool of over 10,000 applicants and began lessons this month in temporary facilities.
The college's own purpose-built campus with residential facilities will open in 2015 and is designed to have a full capacity of 1,000 students.
The college is the first established by Yale outside its campus in New Haven, Connecticut.
"We believe that the college has the potential to serve as a model for others, particularly in Asia," said NUS president Tan Chorh Chuan.
In a resolution passed in April last year, the Yale faculty expressed "concern regarding the history of lack of respect for civil and political rights in the state of Singapore".
It called on Yale-NUS to uphold civil liberties and political freedom on campus and in broader society.
Campaign group Human Rights Watch accused Yale of "betraying the spirit of the university as a centre of open debate and protest by giving away the rights of its students" at the new campus.
"Instead of defending these rights, Yale buckled when faced with Singapore's draconian laws on demonstrations and policies restricting student groups."
Singapore's education ministry said at the height of the controversy that student demonstrations on campus would require approval from the Yale-NUS administration.