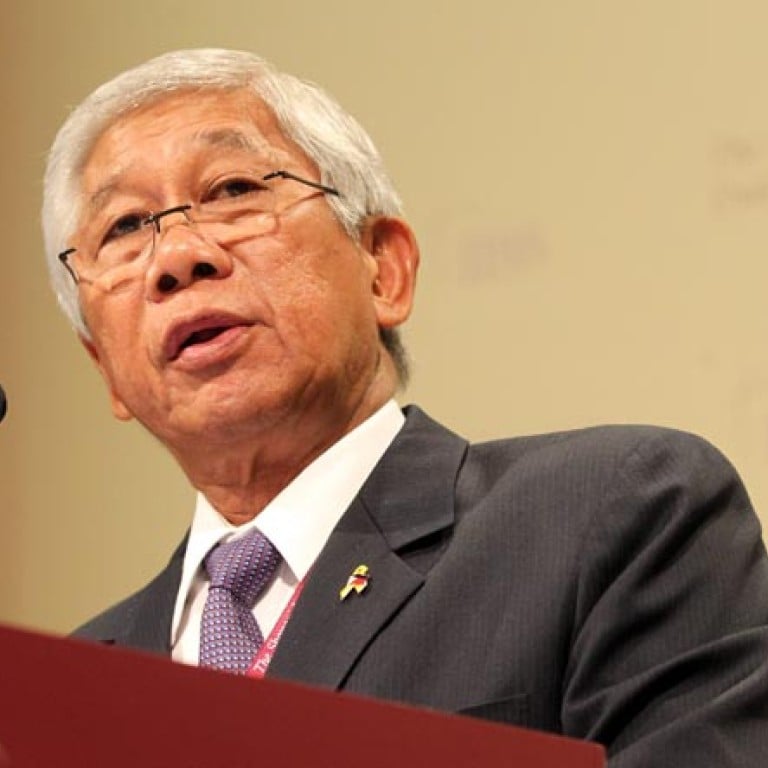 Philippines to defy Beijing's South China Sea fishing rule, defence chief says
Ignore China's universal declaration of fishing rights, Philippines defence secretary says
Philippine fishermen should ignore a ruling by China requiring foreign fishing vessels to secure permission to enter much of the South China Sea, Defence Secretary Voltaire Gazmin said on Thursday.
The rule was passed in November by China's southern island province of Hainan and took effect this year as tensions have escalated over overlapping claims to the waters between China, the Philippines, Vietnam and other nations.
Gazmin, visiting a military camp in the northern Philippines, said the Hainan law did not apply to Philippine territorial waters, some of which overlap with those of China which claims most of the South China Sea.
"We will not follow their rules in our own territory. Why do we need permission from another country that does not own our fishing grounds? These are ours," he told reporters.
"We still have the capability to secure them [Filipino fishermen]," Gazmin said.
The Philippines has been locked in an increasingly tense stand-off with China involving disputed reefs and islands in the South China Sea, in an area Manila calls the West Philippine Sea.
Gazmin said the Philippine government would provide escort vessels to Filipino fishermen "if necessary".
The Philippine foreign department on Tuesday alleged that the Hainan rule impinges on the Philippines' exclusive economic zone, an area extending 200 miles from its coast where it has sovereign rights to explore and exploit the natural resources under a UN convention ratified in 1982.
In 2012, the Filipino navy confronted Chinese ships on Scarborough Shoal, a small outcrop just off the coast of the country's main island of Luzon.
The Chinese eventually gained control of the outcrop after Manila backed down. However, the government sought UN arbitration to settle the dispute, a move rejected by China.
"China has been projecting herself as a superpower, but chooses to pick on small countries like ours that have puny military capability," Gazmin said on Thursday.
He cited the Hainan fishing rule as well as Beijing's earlier unilateral declaration of an air defence zone over the East China Sea that includes areas disputed with Japan.