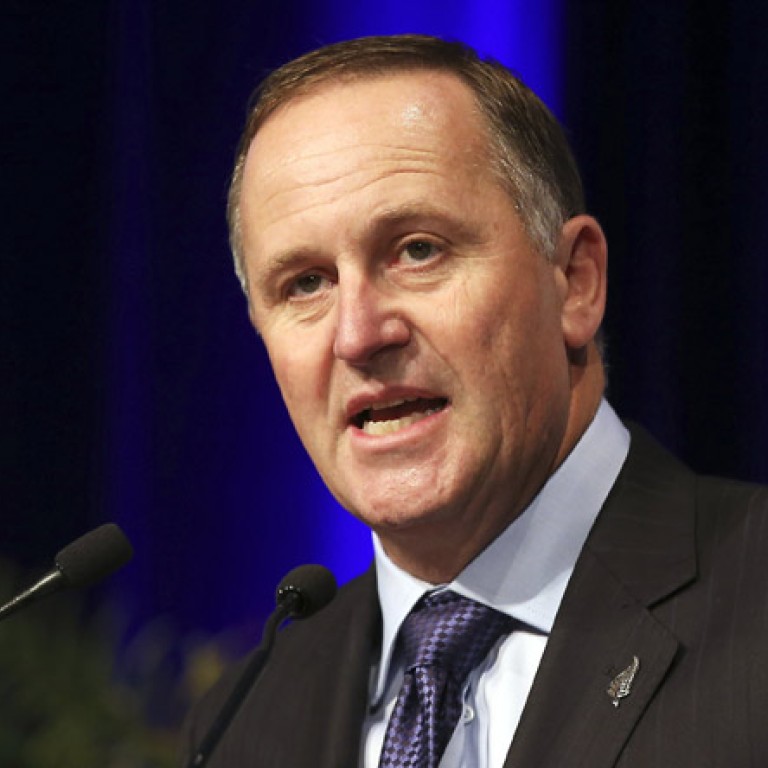 New Zealand tribal group threatens multi-million-dollar claim over carbon scheme
The Maori Iwi Leadership Group plans to file demand for NZ$600 million against Wellington for enviromental value lost through emissions trading scheme
A New Zealand tribal group says it will file a NZ$600 million (HK$3.8 billion) claim against the government for value lost on their forests unless policymakers move to shore-up prices in the nation's emissions trading scheme (ETS).
The Iwi Leadership Group, which represents over 60 Maori tribes, told Prime Minister John Key this week that the Maori have been disproportionately impacted by the 80 per cent drop in permit prices over the last three years.
The move by the tribes adds to pressure on the government to make changes to the scheme, which an increasing amount of critics say is not working. The Maori hold around 30 per cent of the market's permits based on carbon stored in their forests.
The emissions trading scheme was launched in 2008 to reduce New Zealand's greenhouse gas emissions, but access to overseas carbon credits meant New Zealand Units (NZUs) tanked when cheap credits from China and Russia flooded the market after the financial crisis.
NZUs that traded at NZ$20 (HK$128) each in 2011 are now changing hands at NZ$3.25.
"Around NZ$600 million has been wiped away," Chris Karamea Insley, the group's spokesman, told reporters. "When we signed the (ETS) treaty we assumed the value of the permits would hold."
The original ETS legislation intended to restrict access to foreign credits from last year, but it was rewritten by the National Party government in a bid to keep the cost of the scheme down.
Insley said the government had given in to lobbying from large energy firms.
"The Iwi will not let this issue go away," he said.
Government officials were not immediately available for comment on the possible tribal claim over the scheme or on the rewrite of the original legislation.
Last November the tribal leadership group proposed a floor price of NZ$15 for NZUs, a move they said would restore the value of forests, create thousands of jobs and draw hundreds of millions of dollars in foreign investment.
The government dismissed that proposal, and as it gears up for a tight election race later this year, few observers expect it to make big changes to the emissions scheme.
Insley said the Iwi Leadership Group will await a response from the government within the next few days or weeks, and then file its claim, if needed, under the Waitangi Tribunal, an advisory body that hears claims from indigenous groups.
Power generators, industrials and the transport sector are meeting their carbon targets using Eastern European credits changing hands at around 30 NZ cents, leaving little or no need for the domestic NZUs.
Government data released last October showed deforestation is on the rise and emissions are on track to grow 50 per cent from current levels by 2040.