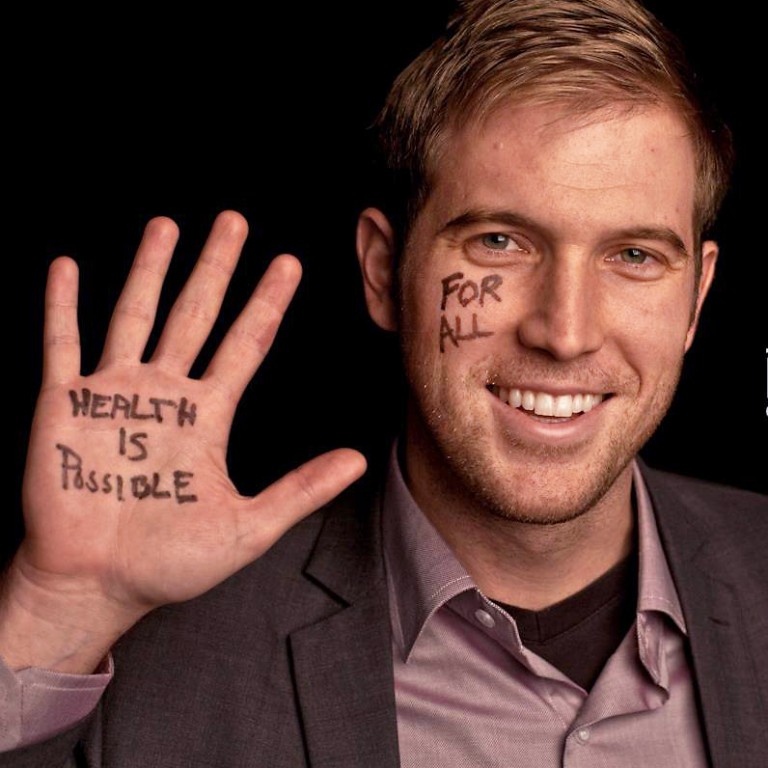 Crowdfunding platform Nyaya raises cash for health care for Nepal's poor
Crowdfunding platform Nyaya raises money for surgeries and other health services for the poor
Despite severe stomachache, Gorakh Bahadur Saud walked for three hours to reach Bayalpata Hospital in Accham in rural Nepal where he was diagnosed with an intestinal obstruction so severe that it required surgery to prevent a rupture.
The hospital wasn't equipped for such major surgery, and the 52-year-old farmer was referred to a facility in the town of Nepalgunj, a 14-hour drive from Bayalpata. Even worse than the lengthy journey was the treatment's cost - more than 50,000 rupees (HK$ 3,877) - that Saud could not afford.
That's when a group of strangers from around the world stepped in to save the day by donating the cost of Saud's treatment through a crowdfunding platform started by the organisation Nyaya Health.
In December, the New York-based NGO officially launched its Crowdfund Health portal to solicit donations to fund health care for the poor.
"Crowdfund Health is our effort to bring more attention to this model," said Mark Arnoldy, Nyaya's executive director. "It's through our site we are able to direct attention to our patients."
Nyaya partnered with other crowdfunding platforms, including Watsi and Kangu. Watsi works to "directly fund life-changing medical care", while Kangu solicits funds to pay for safe births.
Prospective donors are connected with needy patients at Bayalpata Hospital. Internet samaritans can browse patients' medical history and get a glimpse of their lives.
Patients helped by Nyaya include a 19-year-old having her first baby, a 74-year-old requiring surgery and a 16-year-old needing hip surgery after an accident.
"People are going to identify a commonality with the patients' stories, which [drives] their funding decision," Arnoldy said.
With an average monthly income of 6,125 rupees in Accham, health care isn't a priority for many people.
But Nyaya and other NGOs have helped revive health standards, said Kabiraj Khanal, who is the undersecretary at the Ministry of Health's policy planning and international cooperation division.
In a donor-dependent country such as Nepal where corruption is rife, the transparency of crowdfunding can help set an example, said Rodrigo Davies, founder of the Civic Crowdfunding Research Project at Massachusetts Institute of Technology.
"Transparency is a powerful means of engaging," he said. "People can see their contribution in real time."
Since the launch of its Crowdfund Health campaign, Nyaya Health has raised more than US$75,000. In addition, more than US$144,000 was raised and 142 patients helped with partner Watsi, and 65 safe births were performed with US$22,590 raised through Kangu.
"There is an opportunity for crowdfunding to fulfil some of the needs that aren't being met and to have a social impact in a new way," Davies said via Skype.
Nyaya's Arnoldy sees crowdfunding as "one piece of the revenue puzzle and a welcome addition" to the development funding models.
"It has a great role to play to build referral care and move patients from rural to urban hospitals," he said.
In Accham, Saud's story is a telling example.
"We didn't have any money to treat my father," said Saud's son Sarjani. "My father could have died if it weren't for those funds."
This article appeared in the South China Morning Post print edition as: Internet samaritans pay medical bills of strangers