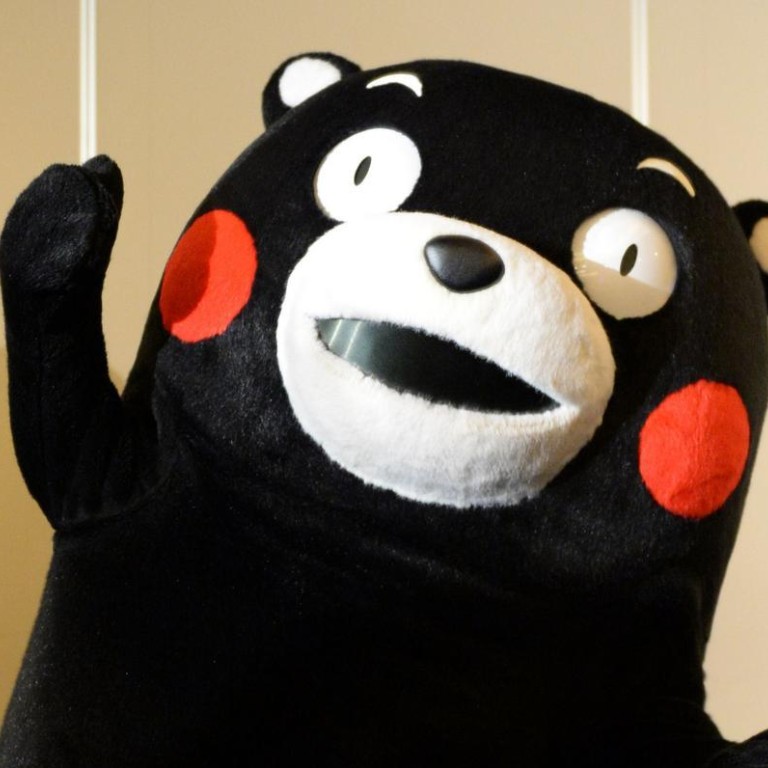 Cuddly bear Kumamon becomes a marketing superstar in Japan
Cute bear designed to put remote farming region on map achieves superstar status across Japan
A clumsy bear mascot for a remote Japanese farming region has rocketed to superstar fame and notched up an unlikely marketing triumph in a nation obsessed with all things cute.
The life-sized Kumamon and his now nationally ubiquitous image - red cheeks and doughy physique - are found on everything from pastries and keychains to aircraft and purses.
Rivalling the success of Hello Kitty or Mickey Mouse in Japan, the black bear has rung up a commercial fortune for his rural birthplace, and become a marketing phenomenon.
The craze has delighted officials from his home in Kumamoto, a prefecture in the far south which barely registers with many Japanese.
" Kumamoto's prominence has definitely increased in the eyes of the public," said Masataka Naruo, brand officer for the local government. The rise of Kumamon - who has more than 300,000 followers on Twitter - is all the more striking given the ferocious competition among mascots, known as (laid-back characters).
In just two years, Kumamon has generated US$1.2 billion in economic benefits for his region, including tourism and product sales, as well as US$90 million worth of publicity, according to a recent Bank of Japan study.
Television show writer Kundo Koyama, best known for his work on a cooking series, was charged with promoting the prefecture when a new bullet train service linking Kumamoto with the commercial hub of Osaka was being launched in recent years.
Koyama then asked celebrated art director Manabu Mizuno to create a campaign logo, and threw in the cuddly Kumamon as a bonus.
But his folksy creation won over local officials who were advised to let businesses use his image free of charge as long as it promoted the region.
Instead of selling a little-known area and local products such as plums or chestnuts, they marketed the bear.
Free licensing meant Kumanon could appear on bread or T-shirts, as well as BMW's Mini or crystal figurines made by luxury name Baccarat.
"Kumamon's true role is to be a medium for boosting Kumamoto's brand image," said Shogo Toyota from Osaka's Research Institute for Culture, Energy and Life.
"What we're trying to sell is not Kumamon, but Kumamoto prefecture," added Naruo.
This article appeared in the South China Morning Post print edition as: Cuddly Kumamon becomes a marketing phenomenon