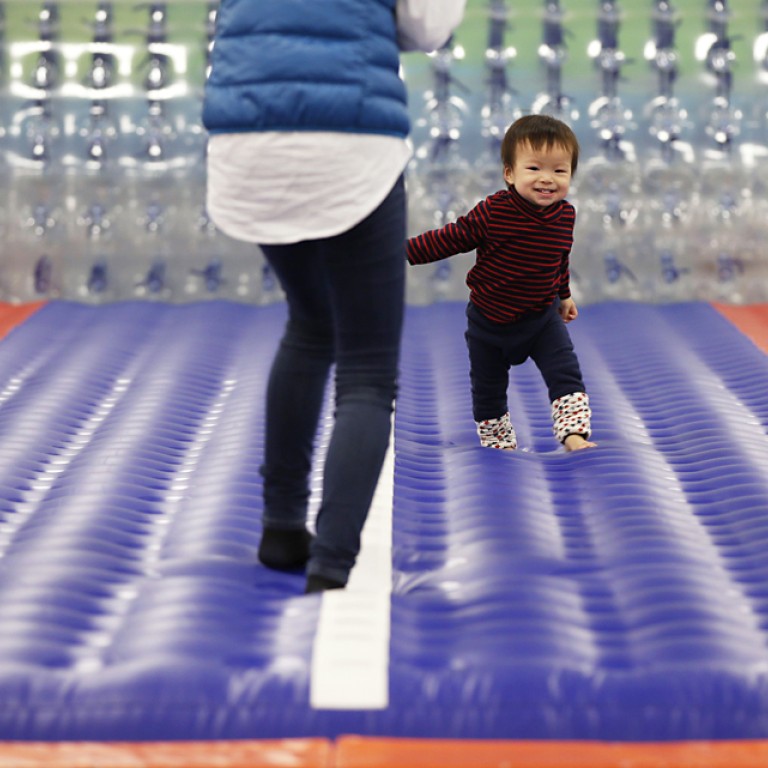 Activists say Japan will try to bend rules of child abduction convention
Activists warn Japan will try to bend rules after ratifying UN convention
Japan's commitment to the Hague Convention on child abduction went into effect this week, but children's rights activists warn that authorities are already looking for ways to avoid complying with the treaty.
Before Tuesday, Japan was the only G8 nation not to have ratified the Hague Convention on the Civil Aspects of International Child Abduction, which generally stipulates that a child should be returned to his or her country of habitual residence when they have been taken out of that country by a parent without the consent of the other parent.
Pressure had been growing on Tokyo to adopt the legislation as a growing number of international marriages - estimated at 40,000 a year - are also ending in separation and divorce.
Embassies in Tokyo are handling about 400 cases in which the Japanese parent has violated the terms of the convention by taking a child back to Japan, but international authorities have been powerless to act once they get there.
"We have been pressing for this for many years now and we are pleased that it has finally been ratified," said Brian Thomas, joint founder of the Japanese arm of the US-based Children's Rights Council.
"But we do have reservations," he admitted, pointing to cases in Japan in which judges have invariably sided with a Japanese woman who claims she has been hit by a partner.
"The Japanese government keeps making excuses every time any Japanese national claims they have been subjected to domestic violence - and, of course, every lawyer now knows that is a legitimate defence," said Thomas, who moved to Japan from Britain in 1988, two years after meeting his wife Mikako.
Their son, Graham Hajime, was born in January 1990, but Thomas returned from work one day to find their home locked and empty. He has not been permitted to see his son since April 1993, but carries his photo at all times.
"In this sort of situation, there is a clear need to have an outside expert assess a situation and to make a decision on what is really going on," he said. "I'm really worried that the Japanese courts and the government here will continue to manipulate the situation in favour of their own nationals."
Even more upsetting for Thomas is the fact that the legislation is not retroactive and cannot therefore be applied to his own situation.
"This does not help me at all," he said. "But I will fight on for other parents who are affected by their child being taken away."
Under the terms of the new law, a central authority has been set up within Japan's foreign ministry to locate children who have been removed from their place of habitual residence overseas and brought to Japan.
The ministry will make efforts to encourage the parents to settle the dispute voluntarily, but if that fails, family courts in Tokyo and Osaka will institute hearings and issue rulings.
This article appeared in the South China Morning Post print edition as: Tokyo adopts child abduction treaty