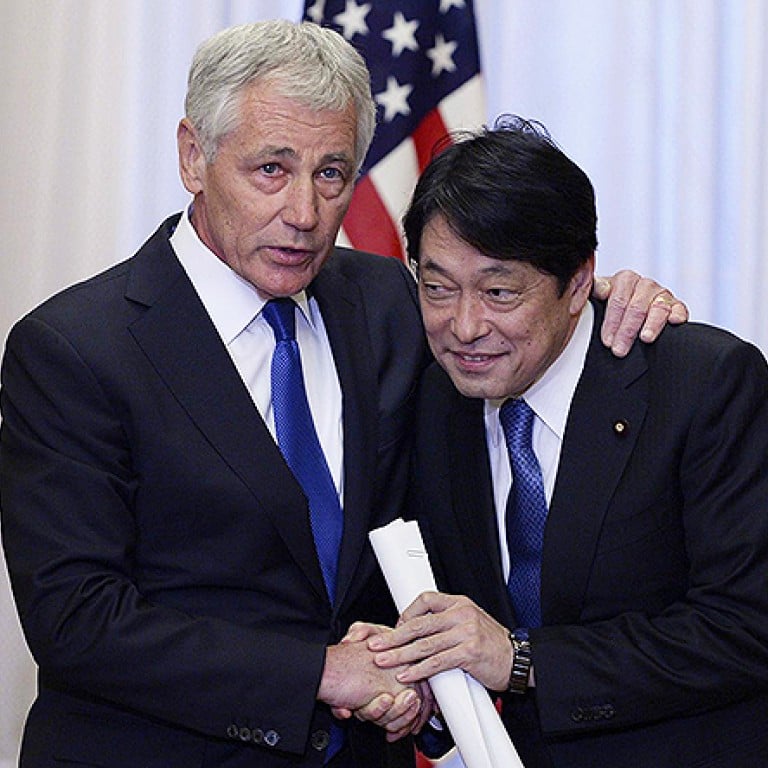 China 'frustrated' by what it sees as US efforts to contain it in Asia
Recent opposition to an 'Asian Nato' shows Beijing's frustration over what it sees as American efforts to contain its rise, analysts say
From territorial disputes in two of Asia's major seas to the nuclear crisis in North Korea, Chinese and US officials have exchanged sharp words - a trend that analysts say has heightened China's frustration over what it perceives as intensifying efforts to contain its rise.
One of the most recent salvoes came from the Chinese ambassador to the United States, Cui Tiankai , who, in a direct repudiation of Washington's efforts to strengthen military ties with Asian countries, said in New York last week that China would oppose any attempt to build an Asian version of Nato.
Analysts said that while there was little support for such a regional military alliance, Cui's remark came at a time the US was talking up its commitment to the region, and Asian countries were seeking a counterbalance to China's naval presence in the region.
"The US is not establishing a Nato in Asia, but the conditions are ripe for it to be capable of doing so if it wishes to," said Ni Lexiong , director of a defence policy centre at the Shanghai University of Political Science and Law.
"Cui was acting strategically to have raised China's opposition to a possible Nato in Asia. Such containment is China's biggest fear," Ni said.
In another statement in Washington last Thursday, Cui said the US was giving China a "mission impossible" by insisting it exert pressure on North Korea to halt its nuclear programme or face US consequences.
The same week saw an open exchange of strong words between US Defence Secretary Chuck Hagel and Chinese defence officials in Beijing over territorial disputes in the East China Sea and South China Sea.
Beijing has seen Washington's "pivot" back to Asia - a signature foreign policy of US President Barack Obama that seeks to shift focus from the Middle East to Asia - as an attempt to contain China's rise, and a key factor in the escalating tensions over its maritime territorial disputes with Japan and Southeast Asian countries.
Chinese state media have previously equated any increase in the US' military presence and co-operation with other countries in the region as an attempt to establish an Asian version of Nato.
Cui's strong words highlighted China's frustration over recent developments in the South China Sea - where Beijing is contesting claims to islands with several nations - according to Richard Heydarian, a political science lecturer at Ateneo De Manila University in the Philippines.
One major frustration was Washington's recent abandoning of its long-held neutral position on China's sovereignty claims in that sea, Heydarian said.
He was referring to congressional testimony given in February by Danny Russel, an assistant US secretary of state, that Beijing's claims in the South China Sea were not consistent with international law.
Heydarian also pointed to the Philippines seeking a ruling on China's claims from an international arbitration tribunal in March, despite reported offers of incentives from Beijing for Manila to drop the case.
"China is increasingly feeling that it's being cornered," Heydarian said.
This article appeared in the South China Morning Post print edition as: China chafes at U.S. muscle flexing in Asia