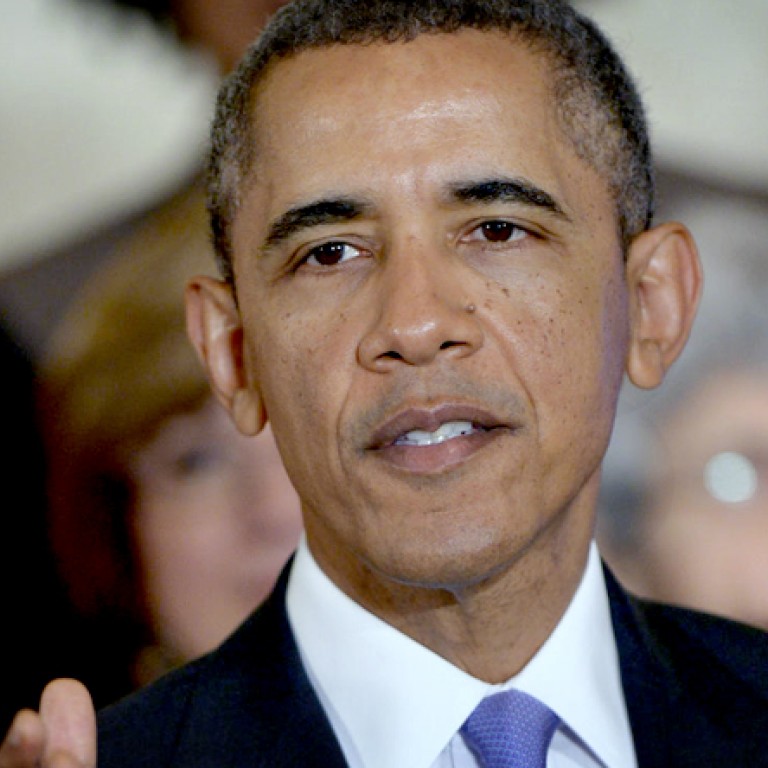 Obama faces headwinds on Trans-Pacific Partnership in East Asia trip
With talks faltering in Japan and support flagging in Malaysia, Obama's dream of trade liberalisation nears make-or-break moment
As US President Barack Obama embarks on a four-nation Asian tour, his effort to push the economic side of the US "rebalancing" towards the Asia-Pacific faces hurdles.
Negotiations with Japan on a 12-nation transpacific trade liberalisation deal are bogged down, while support for it is waning in Malaysia, which could pull out altogether under pressure from business concerns.
Analysts say the negotiations, which are already behind schedule, run the risk of a collapse if no major agreement is reached in the next few months.
On the eve of the US president's arrival, Japan's economy minister, Akira Amari, said negotiators from both countries had failed to reach a basic agreement on the Trans-Pacific Partnership (TPP) despite days of last-ditch efforts. Amari said the two sides remained "at a considerable distance" over trade in farm products and vehicles.
An agreement between Japan and the United States is seen as particularly critical to finalising the nearly four-year-old negotiations, which involve 12 Pacific Rim countries - but not China, the world's second-biggest economy - which are together responsible for 40 per cent of global economic output.
Washington hopes to use the deal to add economic flesh to its otherwise security-focused "rebalancing" towards the Asia-Pacific - a strategy that aims to increase its presence in the region as China's clout grows.
Japanese Prime Minister Abe Shinzo has hailed the pact as an important element in his plan to revitalise the country's economy.
During his week-long visit to East Asia, Obama is expected to inject momentum into the flagging negotiations, which were supposed to end last year. The US president will visit Japan, South Korea, Malaysia and the Philippines.
"The president will be keen to re-energise the TPP process, which has run into difficulties," said Ian Storey, a senior fellow with Singapore's Institute of Southeast Asian Studies.
"If the participants don't reach agreement by mid-year, the whole process could collapse, which would be a great embarrassment for the Obama government, as the TPP is one of its most important regional initiatives."
In Malaysia, Obama is likely to face an uphill battle. Prime Minister Najib Razak and his ruling coalition reversed their support for the pact last year.
"Since 2013 … [Najib] has been trying to cater to hardliners in his party, who were never enthusiastic about TPP," said Josh Kurlantzick, a senior fellow for Southeast Asia with the Council on Foreign Relations think tank in Washington.
Karl Lee, Malaysia-based researcher with the Anbound Research Centre, said strong opposition from domestic businesses, in particular state-owned enterprises, also prompted the Malaysian government to reconsider its position on the negotiations.
It could opt out of them altogether "if things don't go right", according to Lee, whose organisation was asked by the government to assess options for the country's involvement in the TPP.
Malaysian administrations have long given preference to businesses controlled by members of the Malay majority in government procurement.
Oh Ei Sun, a senior fellow at the S. Rajaratnam School of International Studies in Singapore and a former government adviser, said opposition from the ethnic Malay businesses, a key source of political support, would be a major obstacle.
"I think [Obama] will be disappointed," Kwok said, noting the US does not carry the economic clout it once did in the region. "Without that clout, it's very difficult to persuade the Malaysian government"
This article appeared in the South China Morning Post print edition as: Pacific trade pact facing headwinds