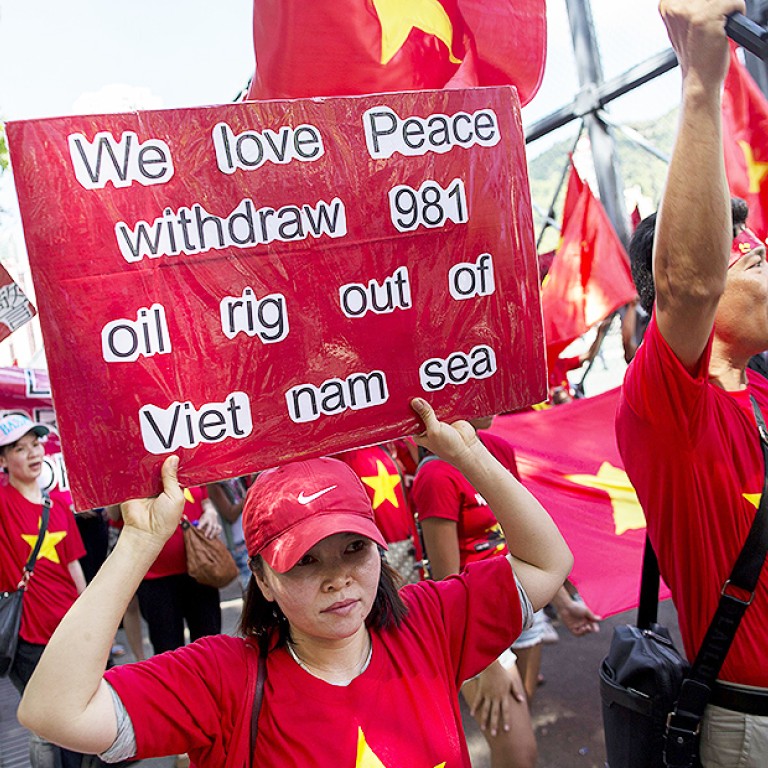 Vietnam's UN envoy says Beijing refusing dialogue over South China Sea dispute
Hanoi seeks dialogue over Paracel Islands dispute; China denies it sent warships to area
Vietnam's ambassador to the United Nations has accused Beijing of refusing to hold talks to resolve the two countries' stand-off over disputed territory in the South China Sea.
Le Hoai Trung said Beijing insisted the waters off the disputed Paracel Islands where it set up an oil rig last month were indisputably part of China and there was no dispute to resolve.
There have since been a series of clashes between Chinese and Vietnamese vessels, and the move sparked anti-Chinese riots in Vietnam.
"We want to have negotiations, to have dialogue, or any other means of peaceful settlement of the dispute," said Trung.
China's stance was "provocative", he said.
A foreign ministry spokeswoman in Beijing yesterday denied that China had sent six warships to the area.
"Because Vietnam keeps forcefully and illegally carrying out interference, we have sent official Chinese government ships to guarantee security at the scene, but we have not sent military ships," Hua Chunying told a press briefing.
Vietnam's minister of national defence, Phung Quang Thanh, told a regional forum in Singapore two weeks ago that his country was actively trying to organise talks with China.
China's leaders, he said, were considering the proposed dialogue.
"In the beginning, the Vietnamese were extraordinarily conciliatory and repeatedly asked for top-level discussions with Chinese leaders, but in the middle of all this the anti-China riots in Vietnam made it almost impossible for Beijing to hold talks," said Carlyle Thayer, an expert on the South China Sea who attended the forum.
Analysts in China said there was still a chance of dialogue, but Beijing was unlikely to change its stance.
"Beijing has always been very clear about its bottom line - there's no room for any discussion over China's sovereignty over the Xisha [Paracel] Islands," said Zhang Jie, a foreign affairs expert at the Chinese Academy of Social Sciences. "If Vietnamese vessels keep harassing Chinese ships, no consensus will be reached even if the top leaders talk."
Zhang Mingliang, a Southeast Asian affairs expert at Jinan University in Guangzhou, said talks between lower-ranked officials had failed to create favourable conditions for top-level talks.
This article appeared in the South China Morning Post print edition as: Vietnam says China refusing to hold talks