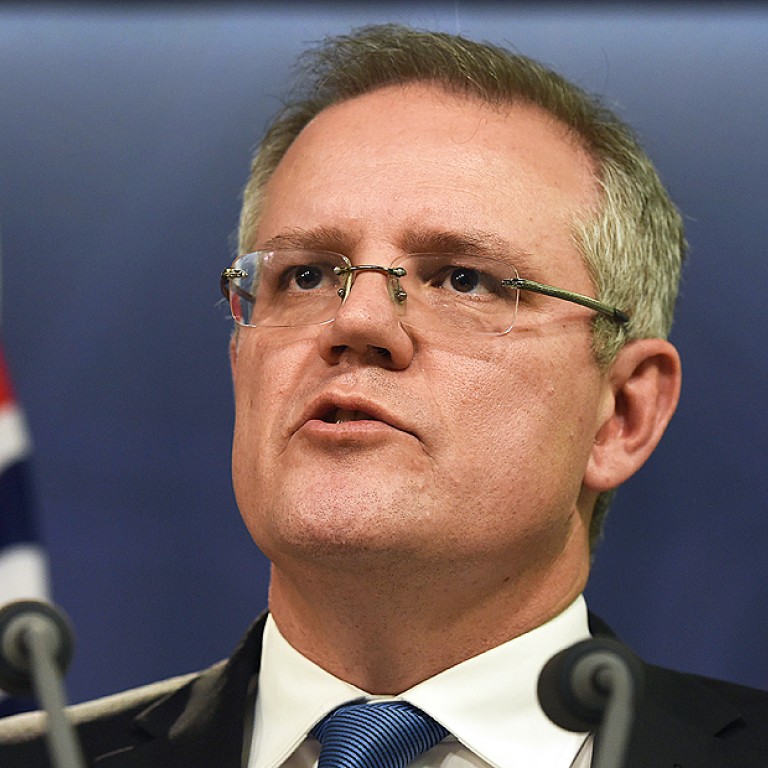 Sri Lankan asylum seeker group to be taken to the Australian mainland
Foreign Minister Scott Morrison announced on Friday a group of Sri Lankan asylum seekers would be brought to Australia so that their nationality could be determined
A group of Sri Lankan asylum seekers that has been languishing on board an Australian customs vessel for weeks will temporarily be brought to Australia's mainland and may be sent to India, Australia's government said on Friday, following a court challenge and expressions of outrage from human rights groups.
Two boats of Sri Lankans were intercepted by Australia's border patrol in the Indian Ocean in late June. Australia handed over the passengers from the first boat to the Sri Lankan government after their refugee claims were assessed at sea and rejected, sparking protests in Australia by human rights advocates who said the migrants could face persecution back home.
Some of the 157 asylum seekers on board the second boat, which departed from India, launched a legal challenge in the High Court to prevent their return to Sri Lanka. Their lawyers argued the group could face persecution in the island nation, which emerged in 2009 from a brutal civil war between government troops and the now-defeated separatist Tamil Tiger rebels. Tamils say they are still suffering violence at the hands of the military.
The asylum seekers will be held in Australia where Indian consular officials will interview them about their possible return to India, Immigration Minister Scott Morrison said on Friday. India has agreed to take back any of its citizens that might be on board, and will consider taking back Indian residents who may be Sri Lankan citizens, he said.
"It is our intention that those who can be returned should and must be returned," Morrison said.
He said the government hadn't decided what will happen to those asylum seekers who are neither Indian citizens nor residents. None of those on board will be resettled in Australia, he said.
Morrison refused to say where the asylum seekers will be taken in Australia.
The United Nations refugee agency, UNHCR, criticised Australia for its decision to return the asylum seekers on board the first boat, saying the at-sea screening process used to evaluate their claims was unlikely to have given the migrants a fair chance.
Conservative Prime Minister Tony Abbott's government has implemented a tough policy of turning back asylum seekers' boats in a bid to stop a surge in the number of vessels trying to reach Australian shores.