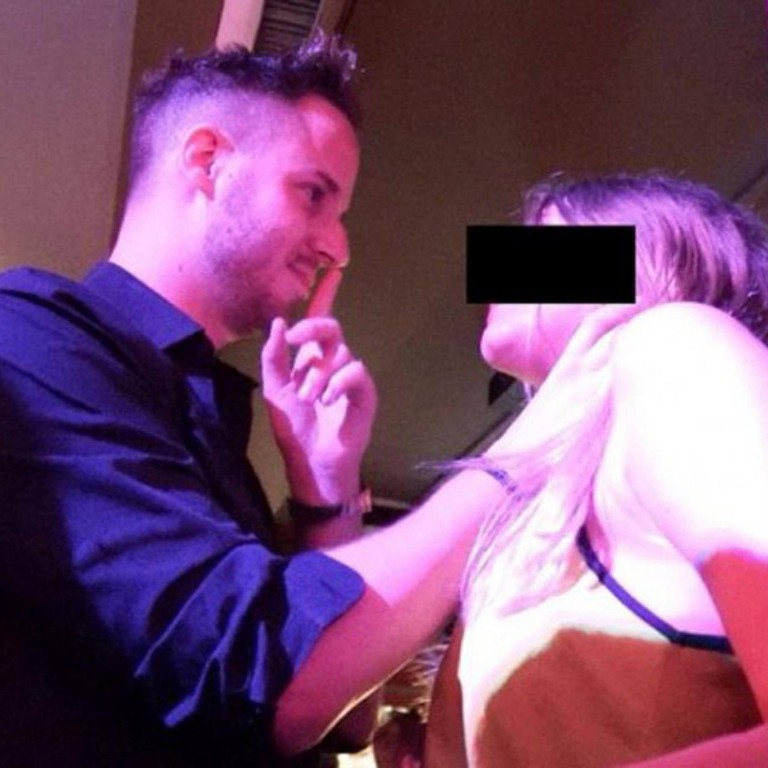 Japan may bar Julien Blanc, who teaches how to aggressively pick up women
Pressure mounts for Julien Blanc to be refused entry to the country, given the aggressive techniques he teaches for picking up women
Julien Blanc has had his seminars on picking up women cancelled by venues in the US and Australia - which then added to his humiliation by deporting him - and has been informed that he is not welcome in Canada, Britain and Brazil.
But will he show up in Japan to demonstrate his aggressive and abusive techniques to men who pay to learn and mimic them?
Blanc, 25, is scheduled to deliver a seminar today at a secret location in Tokyo. Yet he may have thought better of it, given the worldwide condemnation that his pick-up tactics have attracted since Chinese-American blogger Jennifer Li first saw a video of Blanc in action on the internet.
What started out as a one-woman campaign to expose Blanc's approach to women swiftly won support around the world. And with Tokyo the next place on his list for classes, anger is building.
"I went to the immigration office with a group of people this week to deliver a petition protesting against Blanc's plans to come to Japan," Jake Adelstein, author and operator of the Japan Subculture Research Centre website, told the . His petition has about 36,000 signatures, according to reports.
"The authorities there gave us the on-the-record comment that went along the lines that they were happy to receive the information, that they would examine it carefully and then make the proper decision in accordance with the relevant laws - but I got the impression that they didn't want to let the guy into the country either," he said.
Another petition has been started on the
change.org
site by Chie Matsumoto, who said in a message addressed to Blanc: "Your 'expertise' is a crime and you are instigating violence against women. You are not welcome in Japan, or anywhere else, if you are bringing this outrageous seminar.
"Contrary to your belief that Japanese women are submissive and will not react to your actions, we will prove you wrong," she added. "We are launching a protest. You have seen the anger and protests in Melbourne, Australia. We will do the same here."
The video that initially triggered Li's anger shows Blanc giving a lecture on pick-up tips to a crowd of young men. He tells the audience about his previous exploits in Japan.
"If you're a white male in Tokyo, you can do what you want," he says. "I'm just romping through the streets, just grabbing girls' heads."
Other videos reveal dating techniques that involve grabbing a woman by the throat, while in another demonstration, he seizes a female assistant in a shop in Japan and tries to force her head towards his groin.
"These pictures show him carrying out sexual assaults on women," Adelstein said. "With the one in the shop, that's obstruction of business and simple assault, while the ones where he is forcing the women into his crotch are sexual assault.
"I've shown these videos to some of my friends in the police and they tell me that they can arrest him for any number of reasons."
Blanc's impending arrival was picked up by Japanese television stations this week, with a number of day-time chat shows devoting parts of their programmes to the behaviour of foreign men in Japan. They also raised questions over the popularity of foreign men among Japanese women.
"To me, this man's behaviour is horrific and he has made a huge cultural mistake," said 31-year-old Kanako Hosomura.
"But I also heard one of those 'talents' on television say that she actually likes it when a man takes charge and tells her what to do," she said. "To me, that's also really shocking."
This article appeared in the South China Morning Post print edition as: Japan pressed to bar abusive pick-up artist