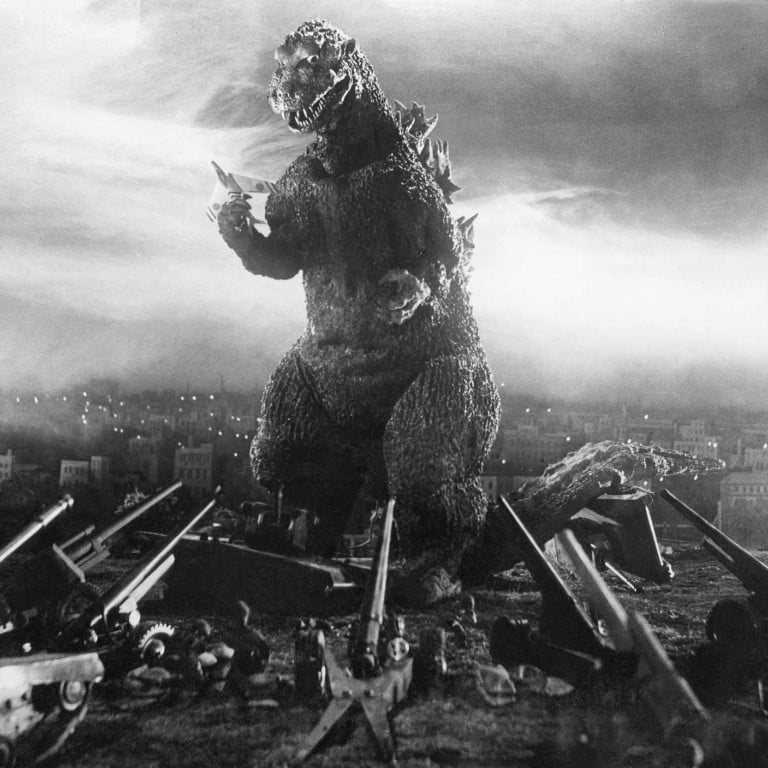 Godzilla returns again with Japanese studio to offer latest version
Film studio Toho banking on success of last summer's Hollywood version after movies had not been popular at home in recent decades
Godzilla is stomping back. And this time, it's made in Japan, like the original.
The announcement this week from Japanese film studio Toho comes after the success earlier this year of the latest Hollywood , directed by Gareth Edwards, which grossed more than US$500 million worldwide.
Toho said in 2004 it had made its last Godzilla film, the 28th in the series centred on the irradiated monster, which first stomped across screens in 1954.
Over the years, Godzilla movies fell out of favour even among Japanese fans.
But the most recent Hollywood , complete with spikes down its back and a terrifying roar, received relatively favourable reviews in Japan, unlike the 1998 Hollywood , directed by Roland Emmerich, which purist fans hated.
Toho said recent innovations in computer-graphics technology were behind its decision to revive Godzilla.
"We have received earnest requests for the revival from fans. We want to begin production as early as next summer," a Toho official said.
The Toho is set for release in 2016, before Edwards releases his sequel for Legendary Pictures and Warner Brothers in 2018.
Toho has not yet picked a director for the upcoming reboot.
The Tokyo-based company, which owns the rights for Godzilla, declined to say whether it would bring back the man-in-a-rubber suit behind the original Godzilla or rely on computer graphics - or have both.
Toho also plans to install a 12-metre-tall head of Godzilla on the eighth-floor terrace of a building under construction in the Shinjuku district of Tokyo.
Japanese movies such as Toho's latest, , about alien creatures taking over human bodies, utilise sophisticated computer-graphics technology although it may be hard for Toho to match Hollywood's dazzle.
The widely praised original black-and-white of 1954 was directed by Ishiro Honda. Two years later, a re-edited version featuring actor Raymond Burr was released in the US.
Other directors took over for the subsequent Japanese works, which at times became absurdly comical, featuring battles with a lineup of cartoonish monsters, including the moth-like Mothra and the triple-headed Ghidorah.
Godzilla, or , as the Japanese say it - a combination of the words for "whale" and "gorilla" - was supposedly a mutation that emerged from the Pacific because of nuclear testing.
The giant reptilian creature has crushed just about every famous building in Japan including Tokyo Tower and the parliament building.
Japan, the only nation in the world to suffer atomic bombings, has a soft spot for the fire-breathing creature as representing the suffering unleashed by nuclear weapons.
Nuclear power has also been thrust into the spotlight in recent years after the meltdown of the Fukushima nuclear reactor in Japan in 2011.
This article appeared in the South China Morning Post print edition as: Godzilla is back - and made in Japan