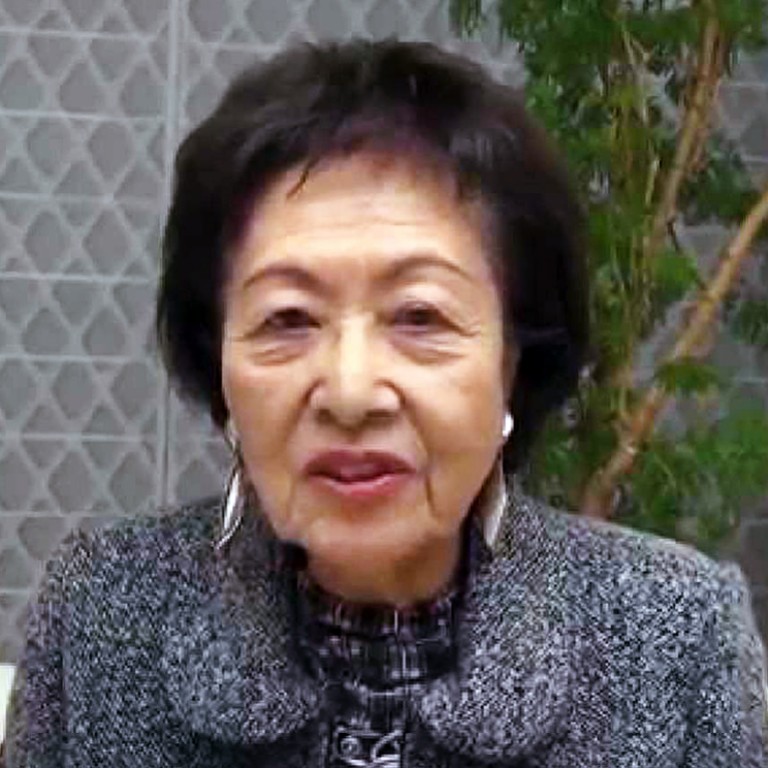 Top Japanese author Sono backs racial segregation saying it's 'impossible to live alongside foreigners'
Ayako Sono, 83, suggests that a version of South Africa's apartheid could work in her country
A well-known Japanese author and columnist who advised the government has sparked outrage by claiming foreigners should live in separate areas from Japanese people.
In an opinion piece for the conservative newspaper last week, Ayako Sono, 83, suggested that the infamous apartheid system that was practised in South Africa between 1948 and 1994 would be appropriate for Japan.
"It is next to impossible to attain an understanding of foreigners by living alongside them," Sono wrote.
"Ever since I learned of the situation in South Africa some 20 or 30 years ago, I have been convinced that it is best for the races to live apart from each other, as was the case for whites, Asians and blacks in that country," she said in the piece.
She cited the case of an apartment block in Johannesburg that was, under apartheid, reserved for white families. As soon as the laws were changed, she said, the property "fell to pieces" because black people have large families.
"Ever since learning of this, I have said that humans can do many things together - business, research, sports, to name but a few - but when it comes to living, this is one area where the races must live apart."
Sono was appointed by Prime Minister Shinzo Abe to an education panel in 2013.
Her comments have provoked anger among human-rights activists.
"It's a stunning cognitive dissonance. After calling the apartheid system 'racial discrimination' in her column, she advocates it," said Debito Arudou, a naturalised Japanese who was born in the United States and has become a leading rights activist after being refused access to a public bath in Hokkaido because he is foreign.
"Is it no longer racial discrimination in a Japanese context?" he asked. "Or does she think racial discrimination is not a bad thing?
"I hope - and I stress hope - this will be dismissed as the wistful musings of a very old lady who is way out of touch," he added.
"But she occupies a position of authority, and I fear her attitudes are but the tip of the iceberg in Japan's ultra-conservative ruling elite."
Internet users have also weighed in on the argument, with tens of thousands of messages on Twitter and other online forums condemning Sono's comments.
"The problem is not that this woman exists or holds these views," wrote one commentator. "After all, every country has its far-right misanthropes, neo- Nazis, etc.
The problem is that this woman holds these views while being somewhat revered, even decorated."
Another asked how Sono, or the Japanese government, would react if another country advocated rounding up Japanese nationals and segregating them purely because of their nationality, while the was criticised as a "vile, racist paper".
Arudou said he intended to continue fighting for the rights of foreign nationals living in Japan, adding: "There is a widespread tautological feeling that foreigners don't deserve human rights because they're foreigners.
"It begs the question about whether a society can see non-citizens as fellow humans," he said.
This article appeared in the South China Morning Post print edition as: Outrage as top author backs racial segregation