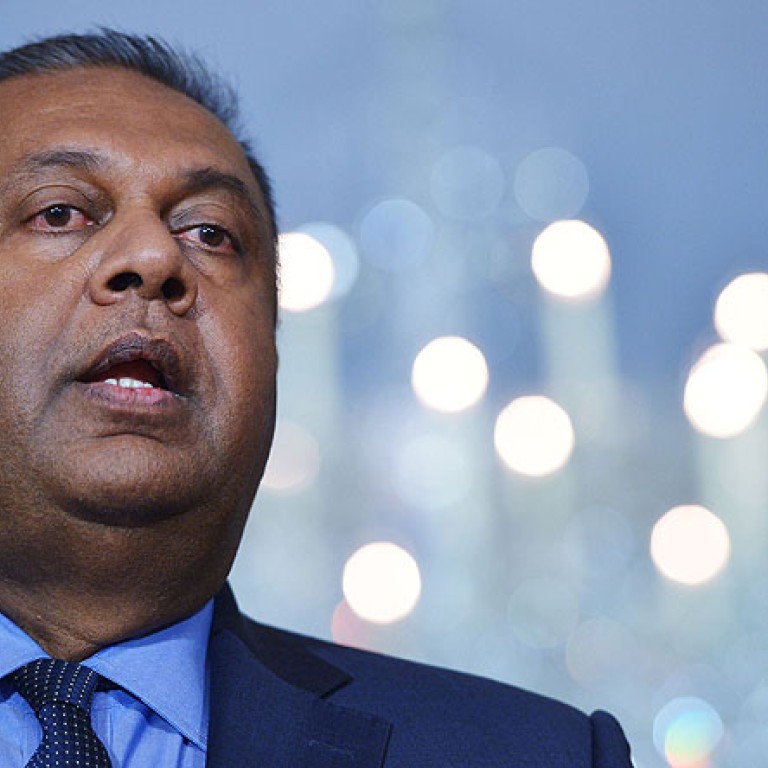 Sri Lanka's new government to discuss fresh war crimes probe with UN
The United Nations has long sought to investigate human rights abuses during Sri Lanka's civil war but had faced opposition from previous leader Mahinda Rajapaksa
Sri Lanka's newly-elected government will next month look to win United Nations backing for a domestic probe into alleged war crimes under former leader Mahinda Rajapaksa, an official said on Saturday.
The investigation, which the new administration had promised after winning January elections, comes after the previous regime resisted a UN probe into claims that up to 40,000 ethnic Tamil civilians were killed under Rajapaksa's command in the final months of a war that ended in May 2009.
Foreign Minister Mangala Samaraweera will travel to Geneva next month to meet UN High Commissioner for Human Rights Zeid Ra'ad Al Hussein, the foreign ministry said in a statement.
It gave no details, but an official told reporters the new Sri Lankan administration was keen to get his backing for the investigation.
"Minister Samaraweera wants to brief the Human Rights Council about the new steps that Sri Lanka wishes to take," an official said, asking not to be named.
"Sri Lanka is looking for about two months to establish a new [domestic] mechanism."
The government has pledged a credible, independent investigation that may draw on foreign expertise and experience.
Last week, the UN postponed the publication of an eagerly-awaited report on a UN-mandated war crimes probe into Sri Lanka's brutal separatist war, giving the new government time to prove its legitimacy.
Zeid's office in a statement last week said the report, which had been scheduled to be presented to the Human Rights Council early next month, would be published by September.
Samaraweera's talks with Zeid come after the government secured parliamentary approval on Thursday for a long-awaited witness protection law, a key demand of the international community to ensure accountability in the island.
The new government has also pledged to enact a right-to-information law, another demand of both local and international rights activists who accused the previous regime of persecuting and silencing critics and dissidents.
Former strongman Rajapaksa, who ruled the country for a decade, had insisted not a single civilian was killed while crushing Tamil rebels and had refused to cooperate with any foreign scrutiny, a move that drew international censure.
The UN estimates at least 100,000 people were killed in the conflict against the Tamils between 1972 and 2009.