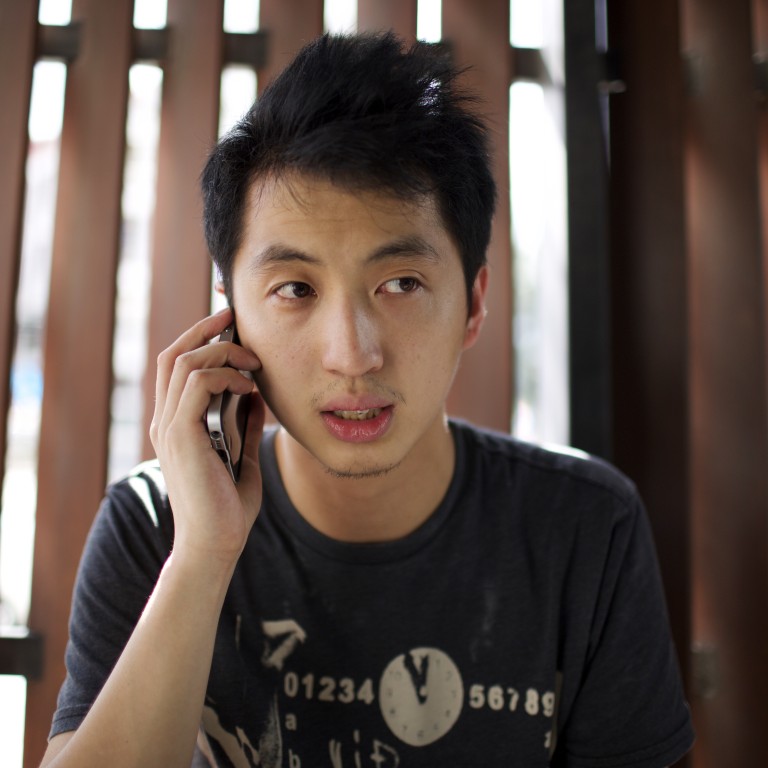 Hong Kong photojournalist in Thailand bulletproof vest case is charged, faces possible 5 years in jail
Hong Kong man stopped at Thai airport with body armour in luggage to appear in court tomorrow facing possible five years in jail
Hong Kong photojournalist Anthony Kwan Hok-chun will appear before a Thai court to fight charges of carrying military weapons without permission.
Thai authorities charged Kwan on Friday following a 50-day police investigation into why he carried body armour through Bangkok airport in August. The crime carries a maximum penalty of five years in jail.
The photojournalist for Hong Kong news outfit Initium Media was heading home after covering the aftermath of the Erawan Shrine bombing in Bangkok when he was stopped at Suvarnabhumi Airport  on August 23.
Inspectors found a bulletproof vest in his hand luggage. In Thailand, this requires a licence unless it is for military or police use.
Annie Zhang, executive chief editor of Initium, said Kwan was now facing prosecution and would be brought before a court tomorrow.
"Our lawyer will submit to the court letters that explain that Kwan was acting on behalf of his company, and that there should be no personal liability involved," Zhang said.
Zhang said she was surprised at the decision to prosecute him.
"From the beginning, we have sought assistance from the Hong Kong government and the Chinese government, and their responses have been positive," she said.
"I'm surprised the Thai authorities still decided to go ahead [with the case]."
Secretary for Security Lai Tung-kwok said the Hong Kong government had "provided assistance through different channels and is keeping in close contact" with Kwan.
Speaking from Beijing, Lai said the matter now had to be dealt with in accordance with Thai laws and judicial procedures.
The Hong Kong government would continue to provide assistance, Lai added.
Jonathan Head, president of the Foreign Correspondents' Club of Thailand and a BBC correspondent in Bangkok, expressed disappointment on behalf of the organisation.
The club said "repeated requests" to the Thai authorities to help journalists who work in conflict zones had been ignored.
"Mr Kwan brought in body armour and a helmet, as have many other journalists in Thailand, solely for his personal safety. Such equipment used by journalists should not be regarded as offensive weapons.
"Instead of charging Mr Kwan, the Thai authorities should consult with the media community in Thailand, both foreign and domestic, to explore a way around the 1987 law, which was surely not intended to prosecute journalists carrying out their normal duties," Head said.
The Foreign Correspondents' Club Hong Kong urged Thai Authorities to "see sense and drop these unjustified charges."
This article appeared in the South China Morning Post print edition as: Photojournalist charged over bulletproof vest