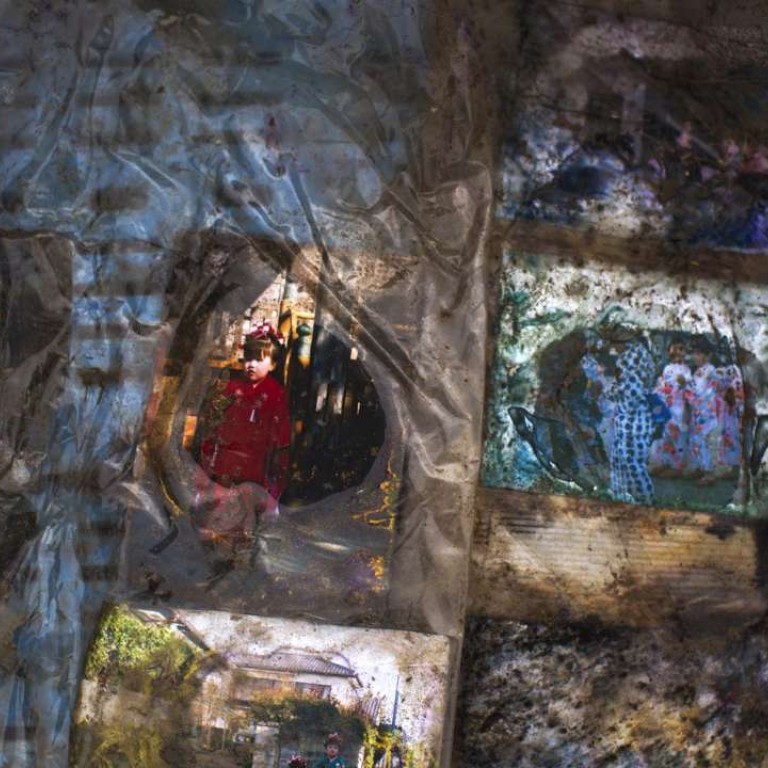 Into the exclusion zone: a scientist's visit to Fukushima's radioactive soil
A graphic tale of 'cavalier' investigation
The unfamiliar dial tone gives way to the voice of Subrata Ghoshroy, a contributor to the
Bulletin of Atomic Scientists
famous for setting the Doomsday Clock. Ghoshroy is in Calcutta, but he seems to travel a lot, having been on a recent visit to areas left vacant since the March 2011 Fukushima meltdowns.
"To be frank we were a little bit, ah, cavalier about it because these areas indeed were contaminated, remain contaminated," he told the
Post
.
"There was some risk of course, but we were there for a relatively short time, so the cumulative exposure was probably pretty small," he added.
He knows his radioactive stuff. Ghoshroy worked on the comprehensive test ban treaty among other policy areas, and for 20 years he worked on high energy lasers as an engineer and manager.
So his visit to the Fukushima exclusion zones can be explained as a professional curiosity. Here is his edited story with, art by
Hongkonger Angela Ho
.
Journey through a disaster zone
Like Hiroshima, the name Fukushima became synonymous with the horrors that can befall a nation from uncontrolled atomic chain reactions. I travelled to Japan for a meeting of the Japan Scientists' Association in Yokohama, near Tokyo, where the group was expected to announce a major change: a shift from its pro-nuclear energy position to opposing the restart of reactors in Japan.
I took a guided tour of restricted areas surrounding the Fukushima Daiichi plant. The road took us within the town limits of Futaba — about as close as anyone could get to the site without special protective gear.
At the plant itself, the radiation levels were so high that it was difficult to operate robots. What's more, it hadn't been possible to locate the melted core. Huge amounts of water were being pumped in to keep the reactors cool; this liquid mixed with ground water and subsequently contaminated it.
The situation was not much better when it came to the land. In an effort to decontaminate residential areas, radioactive soil was being dug up from about 1,000 sites.
The government wanted to consolidate this contaminated material in semi-permanent storage sites in the towns of Futaba and Okuma. Residents, meanwhile, fear these could turn into permanent repositories of radioactive material.
Inside J-Village
I visited J-Village, about 18 miles from the plant. A huge sports facility housed what was once Japan's largest soccer training complex, where many of Japan's top players once trained. Now abandoned, the stadium was overgrown with weeds, while the scoreboard still carried the results of the last game. The car park was filled with the vehicles of decontamination workers.
My companion and guide Tatsuya bent down to take a reading on the Geiger counter from a grassy spot. The counter needle pinned to the right.
"Off the scale!" he exclaimed.
It was higher than 5 microsieverts an hour, which is more than 50 times higher than normal natural background radiation per hour in Tokyo.
We were told most workers did not wear dosimeters to record their cumulative radiation dose. There was good money to be made in decontamination work. They did not want to know the reality of what they were doing to their bodies.
But what the workers and their supervisors were ignoring – or were being told to ignore – could be crucial. The amount of exposure to a thing that you cannot see, hear, smell, taste or feel sneaks up on you. Even when you think you are safe, you are not.
Public distrust
If nothing else, the fact that a simple, random spot-check registered so highly is an eye-opener, and runs counter to what has been officially portrayed. On April 16, 2015, a story in the Asahi Shimbun – one of the major, reputable, national newspapers in Japan – quoted a government agency as saying: "Clean-up crews around the crippled Fukushima No 1 nuclear power plant were exposed to an average dose of 0.5 millisieverts of radiation per year, well below the government safety standard, a report shows."
But further down, it noted: "However, the health ministry said the number of workers surveyed is different from the total number of clean-up personnel reported by the Environment Ministry, which could mean the association failed to record radiation doses of all individuals working around the Fukushima plant."
No wonder there has been public distrust and charges of a lack of clarity about the radiation clean-up operation. There have been reports of a Tokyo Electric Power Company executive who tried to force clean-up workers to manipulate dosimeter readings to artificially low levels by covering their devices with lead shields. Because of such activities, it is hard to pin down basic data.
'Humans and nuclear power cannot coexist'
The conference I attended was a key opportunity for international researchers to compare notes.
While there were no representatives from China at the meeting, Jusen Asuka, an environmental policy professor from Tohoku University, gave his analysis of the impact of Fukushima on the Chinese nuclear programme. He said the accident in Fukushima created a figurative, as well as literal, shock wave through China. People started stocking up on iodized salt, and stores ran out of the substance within 30 minutes of opening. The Chinese government suspended all licence applications for new reactors, temporarily halted all nuclear plant construction, and established a nuclear safety law. China also began investing heavily in non-hydro renewables.
Walk with Subrata through Fukushima's abandoned towns with StreetView
One of the conference's key goals was the public announcement that the Japan Scientists' Association formally opposed nuclear power in Japan. This about-face was a major step; it meant some of the same Japanese scientists who had been the most forceful and outspoken proponents of nuclear energy now opposed it.
The feeling from the meeting was best summed up by the conference chair, Tsuyoshi Kawasaki, an expert on climate science and an emeritus professor at Tohoku University. Kawasaki ended his brief remarks with the words: "The Japanese Scientists' Association believes that human beings and nuclear power cannot coexist."
A perfect ghost town
We headed north towards Tomioka. From a distance, the piles of green rubbish bags looked like vegetation; it was only as we got closer that we saw that they were full of the radioactive dirt that had been excavated from the topsoil as part of the government's efforts to decontaminate the soil. It appeared to be a hopeless task.
In Tomioka – badly hit by the tsunami – we found a nearly destroyed town invoking an image of the apocalypse. All we saw were homes, businesses and shops as they stood or fell after the tsunami hit.
Continuing our journey toward Namie – one of the worst-hit towns – we passed through the small villages of Okuma and then Futaba. We edged as close as 1.5 miles (2.4km) from the plant at one spot, but no closer. All roads to the plant from here on were barricaded. Ironically, one banner welcoming visitors to the town read: "Nuclear Power is Our Future."
We found a perfect ghost town where human life had ceased to exist, as if a light switch had been turned off. Abandoned homes were now inhabited by cats, and the downtown area was full of closed stores.
Namie had a population of 21,000 before it was evacuated. About 14,000 were relocated within Fukushima prefecture and 6,000 outside. Two hundred people perished in the tsunami.
The town was considering a proposal that would allow people to return in 2017. But there were no longer any jobs in these communities, where the nuclear power plant had been the
raison d'etre.
We drove through silent streets before arriving at an elementary school, which had been in the tsunami's path. The school building was destroyed, but the children miraculously survived by running to a hill nearby. Inside the building, there were children's lockers with small boxes for crayons.
A memorial stupa – a mound-like Buddhist shrine – stood by the roadside, with flowers and candles.
From the elementary school, we could just barely see what appeared to be the top of the turbine buildings of the Fukushima Daiichi plant. Namie escaped more damage thanks to the prevailing winds, which dispersed much of the fallout toward the ocean.
Ironically, Namie had been lucky. Things could have been much worse.
For the full version of Subrata's story, visit this page.