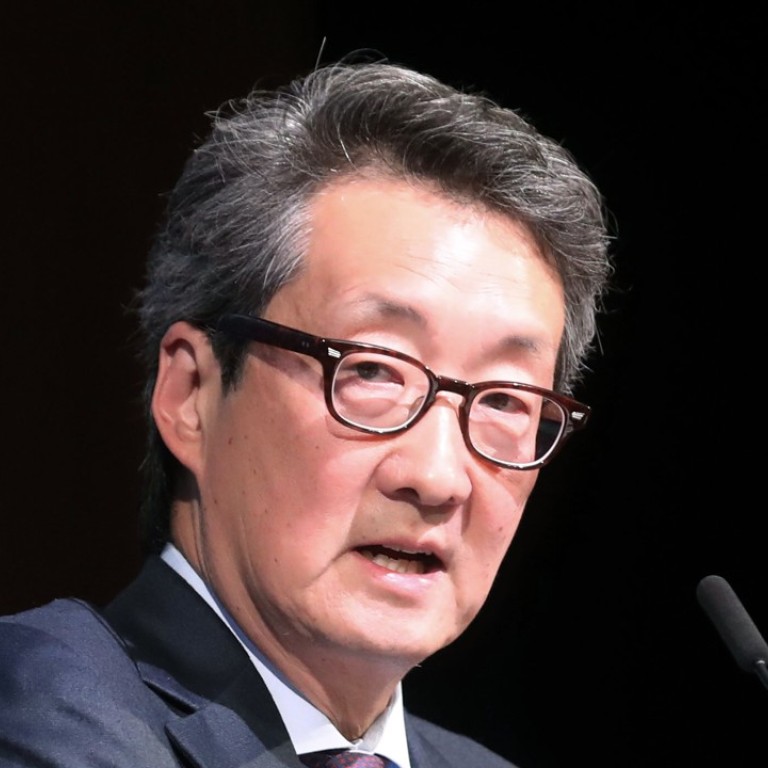 Donald Trump's preference for 'bloody nose' attack on North Korea is clear, analysts claim
White House rejected Victor Cha for Seoul envoy's post because he opposed using a preventive strike to force Pyongyang to negotiate on denuclearisation
The White House's rejection of Victor Cha for the post of US ambassador to South Korea shows US President Donald Trump is leaning toward launching a "bloody nose" preventive strike against North Korea to force the reclusive country back to the negotiating table, analysts said. 
The Trump administration abandoned Cha – a former director for Asian affairs in the White House's National Security Council and a top adviser for Korean affairs under former US President George W. Bush – as its pick for the South Korean ambassador's post because Cha disagreed with the "bloody nose" strategy as a way to achieve the president's goal of removing nuclear weapons from the Korean Peninsula, analysts said. 
"Cha's denomination suggests the White House has a preference for someone willing to endorse or prioritise a military option," said Catherine Dill, a nuclear policy expert at Middlebury Institute of International Studies at Monterey, California.
Cha's rejection indicates that "an active effort" is being made within the Trump administration to advocate for a military option to deter North Korea's nuclear ambitions, Dill said.
Another well-placed Washington person who spoke with the South China Morning Post on condition of anonymity said the White House was not prepared to put up with a dissenter in the midst of advocating for an attack. 
The Trump administration wants to keep all options open, including the "bloody nose" assault, the person said.
The goal of a "bloody nose" attack would be to shock Pyongyang with a limited strike without having it escalate into an all-out war, forcing North Korean leader Kim Jong-un back to the negotiating table. 
But Cha showed he opposed the strategy in late December, when he privately raised concerns with members of the president's National Security Council.
On Tuesday, in an opinion piece Cha wrote for The Washington Post, he warned that a "bloody nose" attack would not deter Kim from responding.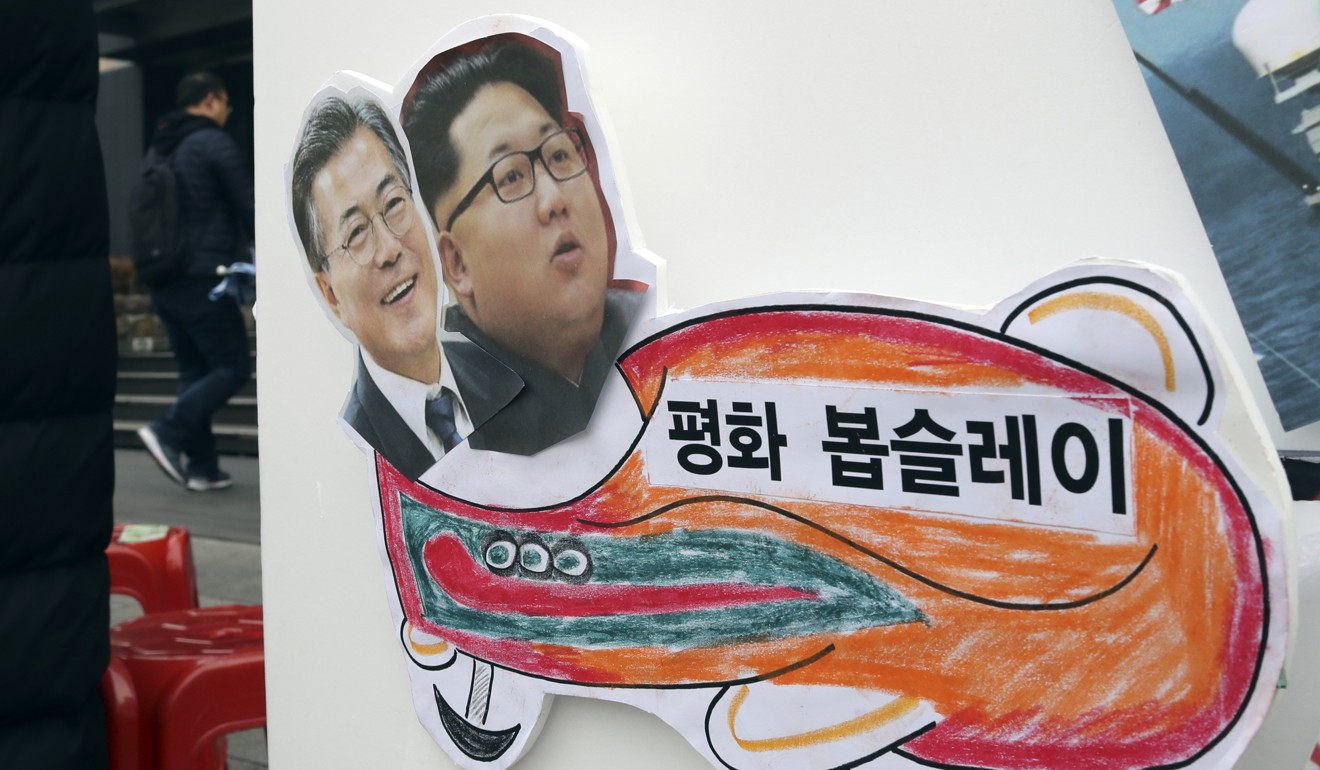 A US preliminary strike would risk the "hundreds of thousands of American lives" of people who lived in South Korea and Japan under "a rain of North Korean artillery and missiles", Cha wrote.
The White House confirmed on Tuesday that Cha was no longer being considered for the ambassador's post. 
"We have yet to nominate anyone for the post, but it is our intention to do so as soon as we can find the appropriate candidate," an anonymous senior official was quoted by US media as saying.
A National Security Council spokesman declined in an email on Wednesday to comment on alternative nominees.
A defence analyst speaking on condition of anonymity said Robert C. O'Brien, a lawyer and former United Nations diplomat, could be considered for the post. The analyst summed up O'Brien as a "smart Asia hand" and "an honest broker".
O'Brien, who has ties to the Trump administration, according to the analyst, also was considered last year for the role of US Secretary of the Navy.
The controversy over the ambassador's job comes as South Korea prepares to host North Korean athletes taking part in the Winter Olympic Games from February 9-25 after the estranged countries sought to resolve their issues through dialogue and reached an agreement on North Korea's Olympics participation in early January.
South Korea and the US also agreed to temporarily halt joint military exercises during the two weeks of games. 
The US has faced a rising threat from North Korea since Pyongyang accelerated its nuclear weapons programmes last year. Led by Kim, who has proclaimed North Korea a nuclear country, Pyongyang in 2017 conducted its sixth nuclear test and test-fired more than 20 missiles, including intercontinental ballistic missiles that could strike the US. 
Trump traded invective with Kim throughout the year, threatening to "totally destroy" North Korea with "fire and fury". He also told the North Korean leader that "military solutions are now fully in place, locked and loaded." 
Trump said frequently that he would be open to talks between Washington and Pyongyang "at the appropriate time, under the right circumstances", without specifying what he meant by those terms.
But no direct talks towards denuclearisation have taken place between the US and North Korea. The two sides have blamed each other for escalating tension and failing to show sufficient willingness to engage in negotiations.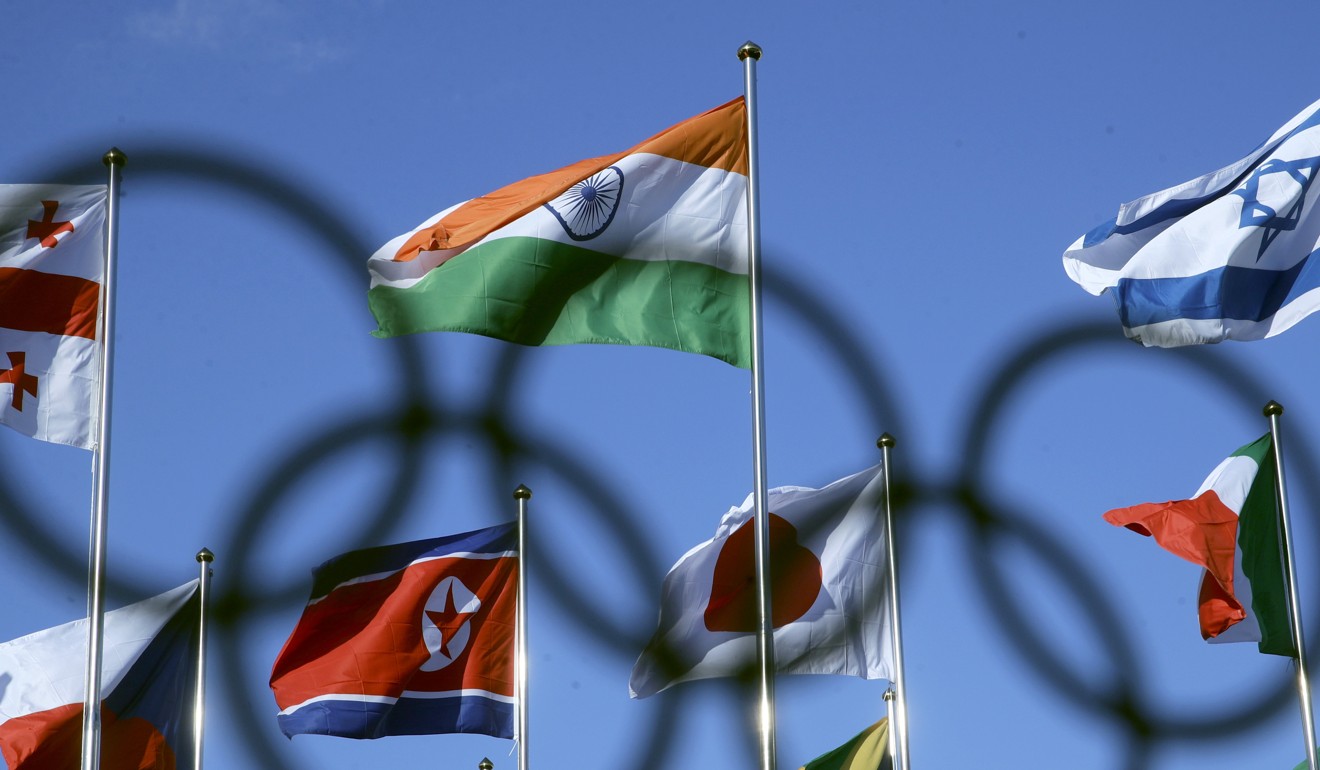 In his first State of the Union address on Tuesday, Trump warned that North Korea's "reckless pursuit of nuclear missiles could very soon threaten our homeland". He vowed to prevent such an imperilling of the US "from ever happening". 
Cha said a "coercive strategy" could be used to rein in North Korea that would not involve self-destructive costs. 
"The United States must continue to prepare military options," Cha said in his opinion article. "Force will be necessary to deal with North Korea if it attacks first, but not through a preventive strike that could start a nuclear war."
Harry Kazianis, a director at the Centre for the National Interest in Washington, said he believed the administration would not launch a "bloody nose" attack unless the homeland, South Korea, Japan or US bases were attacked by North Korea first. 
If the US launched a pre-emptive strike, Pyongyang would respond. 
"It's just a question of how savage the casualties on the allies' side would be," Kazianis said.
This article appeared in the South China Morning Post print edition as: u.s. favours 'bloody nose' hit on north