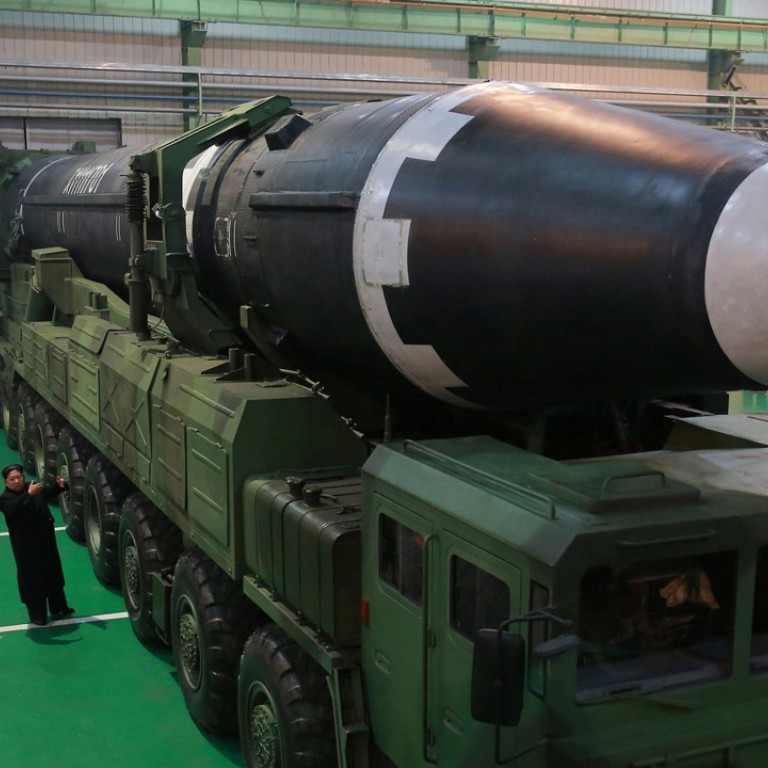 US lawmakers to clash with Donald Trump as they push closer South Korea ties and he 'wants North Korea strike'
Lawmakers from both major US parties have joined a group tasked with boosting South Korea relations as US president weighs 'bloody nose' strategy
US lawmakers are moving to strengthen Washington's relationship with South Korea, setting up a confrontation with President Donald Trump, who may be planning a pre-emptive military strike against North Korea.
Lawmakers from the US's two main parties have joined a newly established congressional body tasked with fostering direct contact with their South Korean counterparts, one of only four such bipartisan congressional study groups in the US legislative branch. 
The inauguration of the Congressional Study Group on Korea (CSGK) comes just days after Trump reportedly dropped a Seoul ambassadorship candidate for not supporting a limited attack on North Korea – dubbed a "bloody nose" strike – to achieve the president's goal of removing nuclear weapons from the Korean Peninsula.
While efforts to establish the study group were underway before Trump took office, "given the heightened concern and attention over developments on the Korean Peninsula, this may have expedited" the process, Thomas Byrne, president of the New York-based Korea Society, said in an interview with the South China Morning Post.
The Korea Society and the Seoul-based Korea Foundation are designated CSGK partners. As such, they help organise, and participate in, congressional delegations to South Korea and roundtables with lawmakers.
The developments Byrne referred to include Pyongyang's sixth nuclear test and its test-firing of more than 20 missiles, including some that could strike the US, all performed in 2017 in defiance of United Nations Security Council resolutions. 
These actions provoked a series of military threats by Trump and North Korean leader Kim Jong-un, directed at each other.
In the back-and-forth, Trump threatened in November to "totally destroy" North Korea if the missile tests continue.
Reflecting the concerns of the South Korean government, President Moon Jae-in said in August that the US agreed not to take any military action against North Korea without first getting Seoul's approval because of the potential for loss of life in any retaliation by Pyongyang.
Some 25 million people, representing roughly half of South Korea's population, live in the greater Seoul region and within North Korea's artillery range.
Around nine million people would be killed or injured if North Korea launched a nuclear attack on Seoul, according to one hypothetical scenario analysed by 38 North, a database about North Korea maintained by the US-Korea Institute at Johns Hopkins University's Paul Nitze School of Advanced International Studies.
Constitutional and statutory restraints on Trump's ability to launch a first strike would not necessarily prevent such a move.
The US Constitution says Congress has the "sole power" to declare war, and the War Powers Act of 1973 compels the president to seek congressional approval for military action against another country.
However, the US Constitution considers the occupant of the White House to be commander in chief of the US Army and Navy, a designation that has prompted some presidents to ignore the legislative branch's position on military decisions.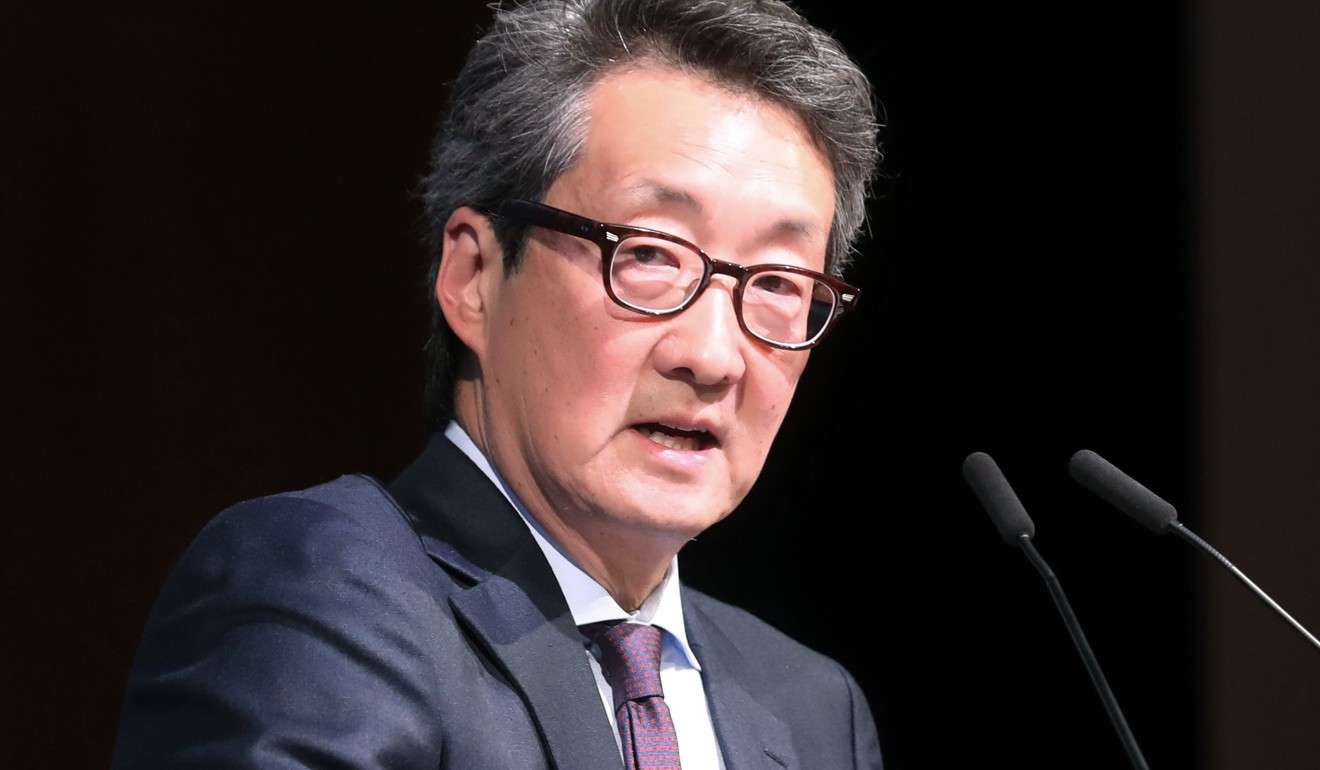 "After President Harry Truman bypassed Congress to go to war in Korea, presidents have paid almost no attention to the constitutional requirements," Slate reported soon after the September 11 terrorist attacks on the US.
Because of these limitations, some lawmakers are trying to put more barriers between Trump and the nuclear buttons. 
For example, Senator Ed Markey of Massachusetts and California Representative Ted Lieu, both Democrats, have sponsored legislation that would require the president to receive congressional approval before initiating a first-use nuclear strike.
The establishment of CSGK may help to channel bipartisan concern about Trump following through on his threats into a more unified voice.
Reports that the president abandoned Victor Cha as his pick for the ambassador's post because Cha disagreed with the president's wish to hit North Korea with a military strike have reinforced concerns about Trump's intentions.
Cha is a former director for Asian affairs in the White House's National Security Council and a top adviser for Korean affairs under former US President George W. Bush.
"There's a worrisome march towards conflict, and I think those of us who were around for the Iraq war hear analogous drumbeats," Sarah Kreps, a Cornell University peace and conflict studies professor, said in an interview.
"The rumours are that because [Cha] didn't support this 'bloody nose' strike, he wasn't considered appropriate, so I think there's some interest in creating some drag on this march to war," Kreps said. 
"There is a bipartisan interest in seeing this not result in some conflict on the [Korean Peninsula] and I think they're trying to exert some voice and influence to temper the inclinations that we seem to be inferring about the administration."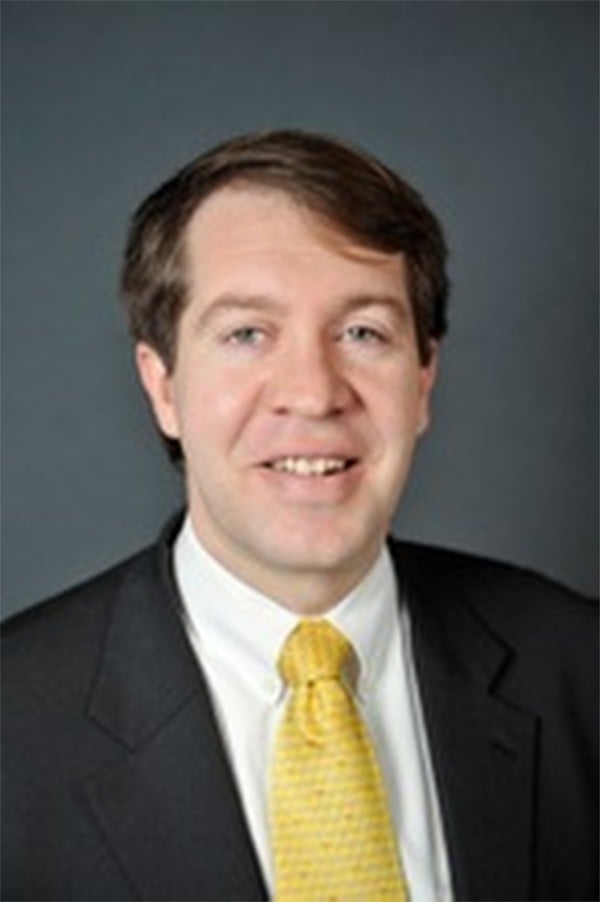 Republican lawmakers, including senators John Cornyn of Texas and Bob Corker of Tennessee, have also called for Trump to exercise more restraint in his approach to North Korea's military provocations.
Massive casualties throughout the Korean Peninsula and a nuclear winter are not the only risks foreign policy experts associate with a pre-emptive strike by the US. 
Such a move risks putting Washington in a weaker position because it would alienate allies in the region and strengthen China's influence, said Scott Snyder, director of US-Korea policy at the Council on Foreign Relations.
"There are two dimensions to the security situation on and around the Korean Peninsula," Snyder said in an interview. 
"One is the immediate threat from North Korea and the other is the longer-term threat in terms of China's rising influence in the region, which the administration has identified as a concern through its national security strategy." 
"There are limited resources to be balanced to meet both of those threats. If you put all of your focus on the near-term threat, you might end up with too few resources to deter China and less resources in terms of friends and allies to be able to deal with that."
Mike Kelly, a Republican representing a Pennsylvania district, and Ami Bera, a Democrat from California, will lead the CSGK on a trip to South Korea in the next few months.
CSGK is the fourth congressional study group to be established by the US Association of Former Members of Congress (FMC), a bipartisan, non-profit organisation "committed to increasing bilateral and multilateral dialogue with the United States' strategic allies". 
The association established similar groups for Germany in 1983, for Japan 10 years later and for Europe in 2011.
"At a time when focus on the Korean peninsula and its neighbours is sharper than at any time in the past several decades, FMC programming will allow the congressional study group on Korea to provide education and discussion about Korea's vital role in the region, political interactions, economic and trade challenges to members of Congress and their senior staff," the FMC said in a statement this week.