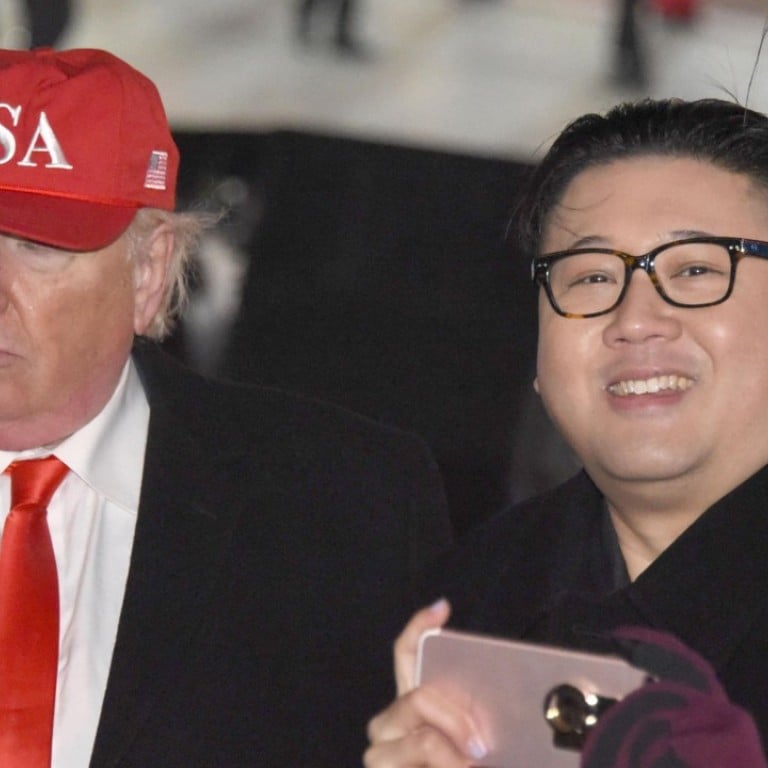 Donald Trump and Kim Jong-un impersonators thrown out of Winter Olympics opening ceremony
Winter Olympics security guards had to throw US President Donald Trump and North Korean leader Kim Jong-un out of the Opening Ceremony on Friday.
At least, that's how it looked – but the pair were in fact impersonators who had made their way into the stands for the ceremony before swiftly being shown out by security staff.
"We wanted to surprise everyone and bring world peace and then we're being escorted out by security guards, which I think is really unfair," the Kim impersonator said. "Doesn't everyone want peace?"
The ceremony was marked by a show of unity between North and South Korea.
But the lookalikes' own show of unity – "We're getting along great," the Kim lookalike boasted – was less well received.
The appearance by the celeb-mimicking pranksters clearly touched a nerve at a politically intense time for the US, North Korea and South Korea. 
Athletes from both Koreas entered the arena under a flag depicting a unified Korea as American Vice-President Mike Pence and Kim's sister, Kim Yo-jong, watched on from a VIP box.
"Is my sister getting the same treatment?," the Kim lookalike said as he was escorted out of the stadium.
While the appearance of the two faux politicians was in good jest, the opening ceremony was troubled by another, more worrying intruder who attempted to accost two performers.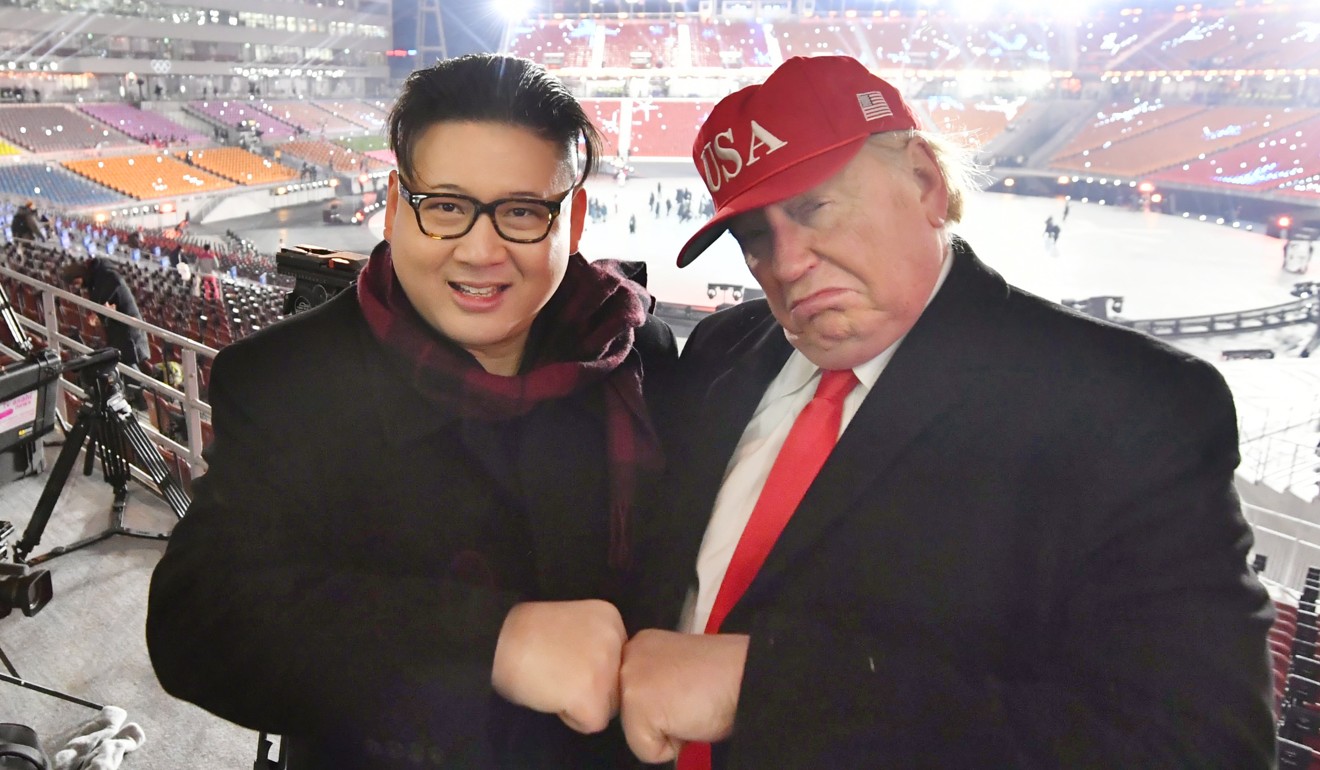 Just after the two Koreas had marched into the stadium behind the blue-and-white unification flag, a man made a daring entrance, sliding down a long icy chute to reach the performers before being wrestled out by security officials.
He was tackled by Olympic security and thrown out. Police said no arrests were made, while South Korea organisers confirmed the incident but were unable to give further details.
The invasion came just after the two Koreas had marched into the stadium behind the blue-and-white unification flag, possibly indicating the stunt was politically motivated.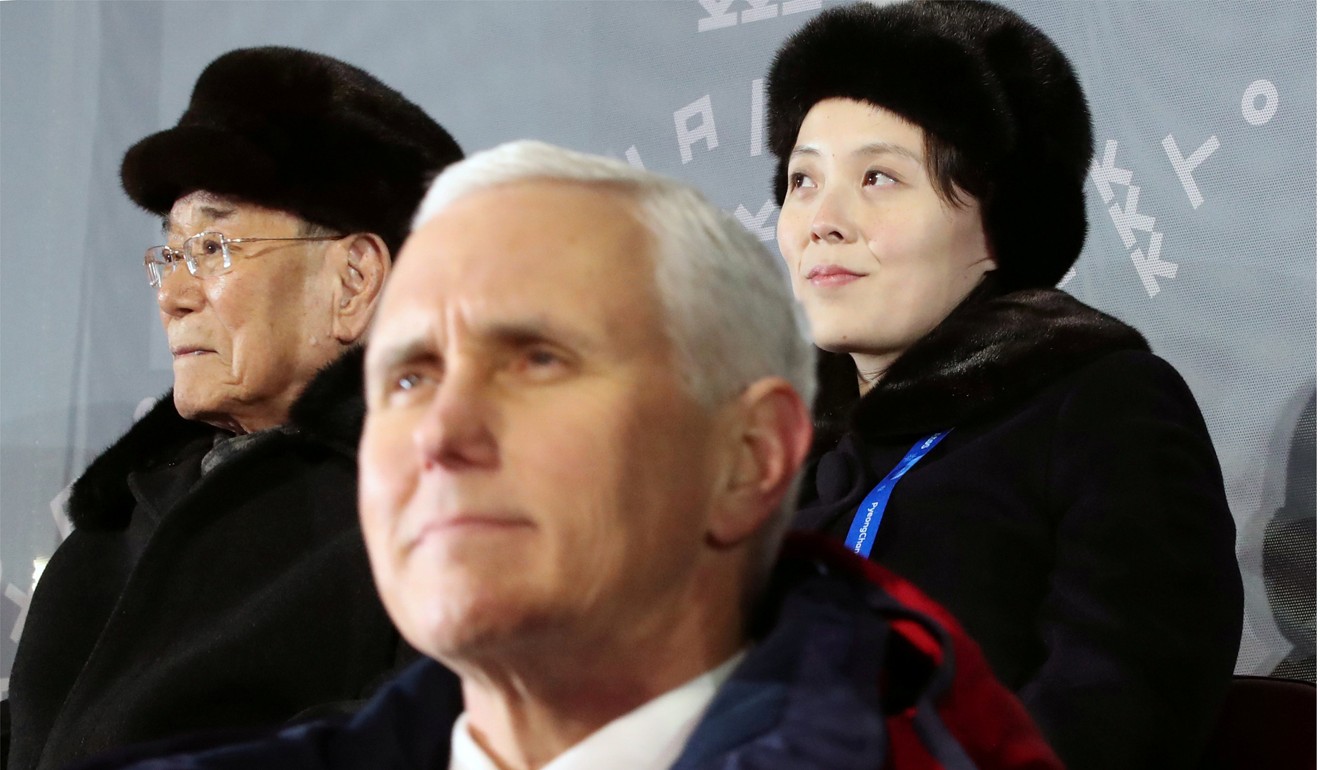 As the two Koreas marched together in sub-zero temperatures, South Korea's president shared a historic handshake with Kim Jong-un's sister as the Games marked a thaw in the often frosty relations on the peninsula.
However, just a block from the Olympic a few dozen protesters raged against the presence of North Korean athletes and officials at the Games, tearing up a North Korean flag as emotions ran high.