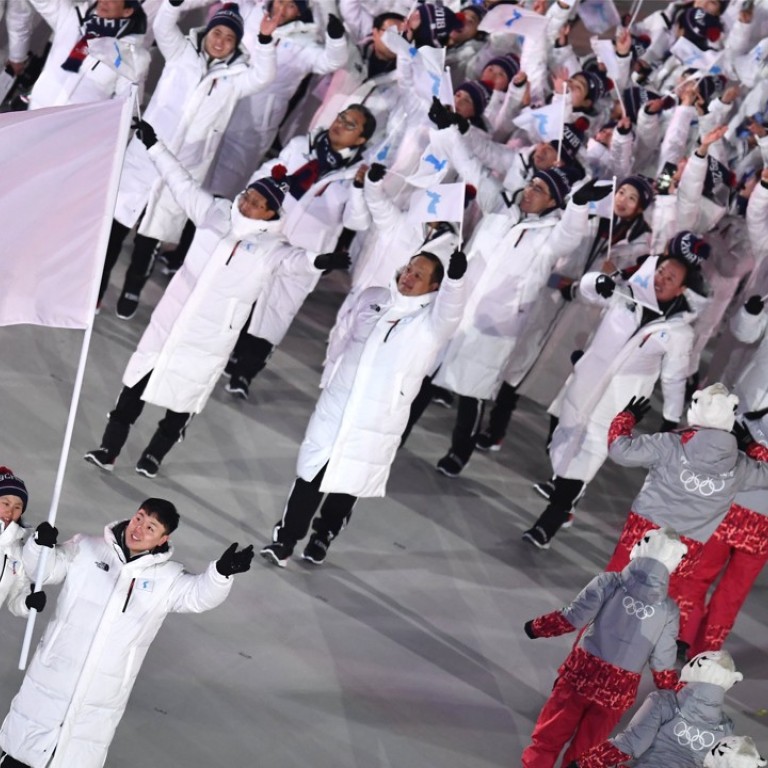 Korean intruder ejected from Olympic opening ceremony
The unidentified man made a dramatic entrance by sliding down an icy chute before rushing to performers. He was removed but not arrested, officials said
A Korean intruder was tackled by Olympic security and thrown out of the Pyeongchang Winter Olympics opening ceremony after attempting to accost two performers, organisers said on Friday.
The unwanted guest made a daring entrance, sliding down a long icy chute forming the backdrop to a stage to reach the performers before being wrestled out by security officials.
The invasion came just after the two Koreas had marched into the stadium behind the blue-and-white unification flag, possibly indicating the stunt was politically motivated.
Police were investigating the incident, but they said no arrests had been made.
"It was a Korean spectator and he was removed from the stadium as soon as he was taken off the stage," a spokeswoman for Games organisers told AFP.
As the two Koreas marched together in sub-zero temperatures, South Korea's president shared a historic handshake with Kim Jong-un's sister as the Games marked a thaw in the often frosty relations on the peninsula.
However, just a block from the Olympic a few dozen protesters raged against the presence of North Korean athletes and officials at the Games, tearing up a North Korean flag as emotions ran high.
South and North Korea last marched together at the 2006 Winter Olympics in Turin. They also made the symbolic gesture at the opening of the 2000 and 2004 Olympics in Sydney and Athens.