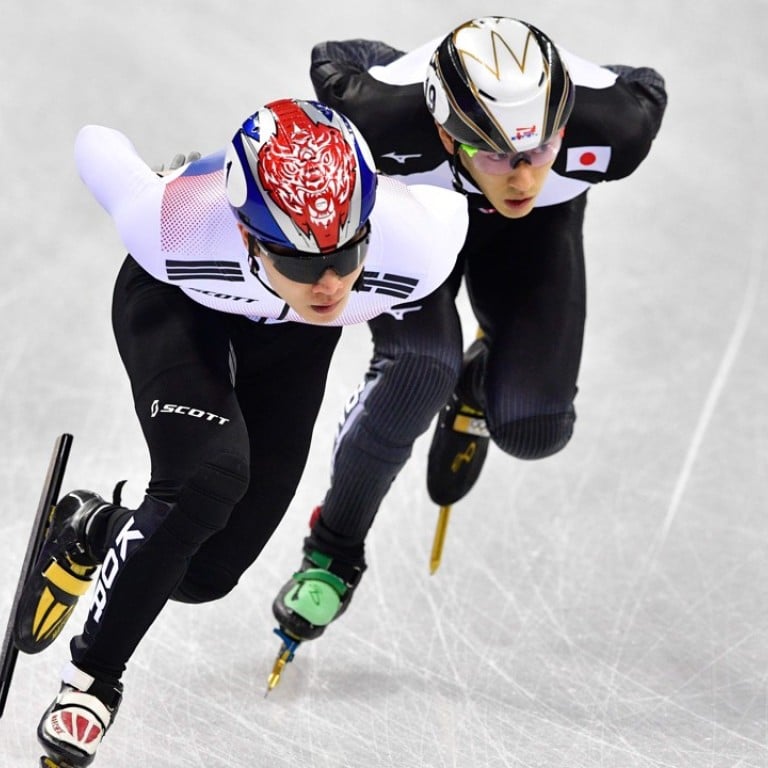 Japanese Olympics speed skater Kei Saito fails doping test
The positive test is the first ever returned by a Japanese athlete at a Winter Olympics
Kei Saito, a member of the Japanese short-track speedskating team at the Pyeongchang Olympics, has failed a drug test, multiple sources told Kyodo News late Monday.
Saito, 21, a reserve on the Japanese men's 5,000-meter relay team, failed an out-of-competition test in the lead-up to the games, the sources said.
The positive test is the first ever returned by a Japanese athlete at a Winter Olympics.
The skater, whose sister Hitomi is also competing in South Korea, was a member of Japan's 3,000-meter relay team, which finished third at the 2014 world juniors.
Saito, a human biology student, also participated in the Winter Youth Olympic Games in 2012, when he placed fifth in the 500m, fourth in 1,000m and seventh in Relay X.
He ranks 60th in the World Cup for the 2017/18 season, and his best performance this season put him in sixth place in the 5,000m relay in Seoul.
The Japan Olympic Committee is scheduled to hold a press conference on Tuesday to address Saito's adverse finding.
According to the official PyeongChang 2018 site, Saito was persuaded to take up speed-skating by his siblings, who have both taken part in the sport.
"His sister Hitomi has competed in short track and was part of the Japan team that finished eighth in the 3000m relay at the 2014 World Championships in Montreal, QC, Canada," the site said.
"His brother Yu has also competed in the sport at an elite level."
Japan has a relatively clean record when it comes to sports doping, but this case is the latest in a recent spate of infringements.
The most notable case of Japanese athletes breaking doping rules came at the 1984 Summer Olympics in Los Angeles when members of the Japanese men's volleyball team tested positive for a stimulant.