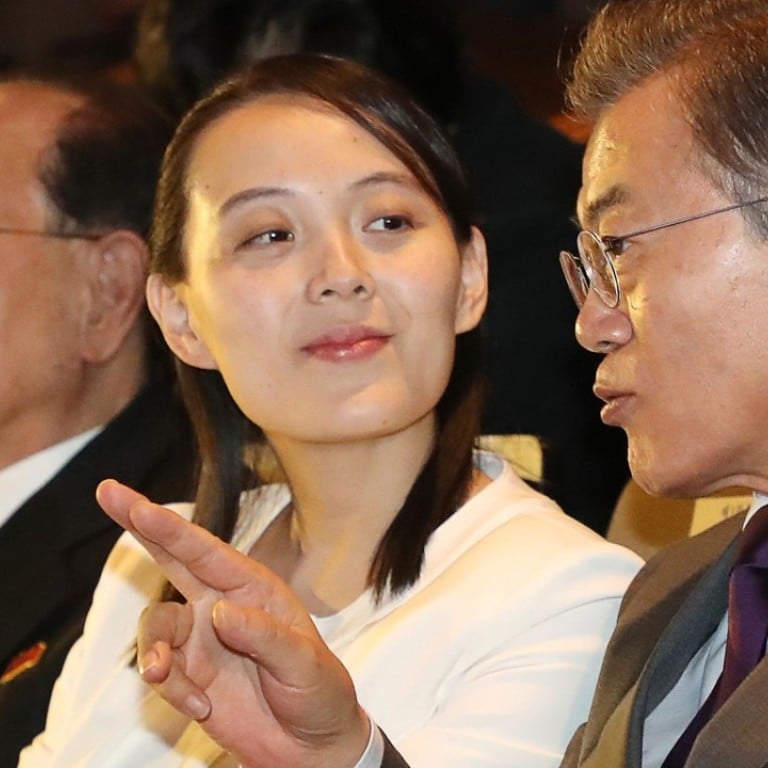 Kim Jong-un's sister could be sent to US to launch talks on ending nuclear crisis
South Korean envoy Chung Eui-yong is to deliver an 'unconventional' and 'very unusual' message to US National Security Adviser H.R. McMaster this week, the Post has learned
North Korean leader Kim Jong-un may propose sending his sister, Kim Yo-jong, to the US as part of efforts to launch direct talks between Washington and Pyongyang, according to a South Korean diplomatic source.
That may be one of a number of possible messages South Korean envoy Chung Eui-yong will deliver to US National Security Adviser H.R. McMaster in Washington this week, the source told the South China Morning Post, speaking on the condition of anonymity.
"Kim Jong-un has a certain message, which is not publicised to be delivered directly to the Trump administration. It's something very unconventional and something very unusual. I don't know if the US will disclose this message to the public."
Chung will deliver "conditions from the North Korean side to start some bilateral dialogue with the United States," the source said.
"Maybe as Kim Jong-un sent his sister to South Korea, perhaps he has the intention to send his sister to Washington DC. She is the most powerful weapon of North Korea now."
Chung is travelling to DC with South Korea's National Intelligence Service chief Suh Hoon who, according to multiple South Korean diplomatic sources, will meet with his US counterpart Mike Pompeo.
Kim Yo-jong, the North Korean leader's younger sister, spearheaded a charm offensive from Pyongyang when she attended the start of the Winter Olympic Games in Pyeongchang, South Korea last month, and invited South Korea's President Moon Jae-in to visit Pyongyang. 
Kim Yo-jong was the first member of the North's ruling dynasty to visit South Korea.
The younger Kim's presence in Pyeongchang laid the groundwork for visits by two South Korean government delegations to Pyongyang after the Games ended. 
What has followed represents a reversal from the militaristic threats Kim Jong-un and US President Donald Trump lobbed at each other – Kim via North Korea's state media and Trump via Twitter – throughout the second half of last year.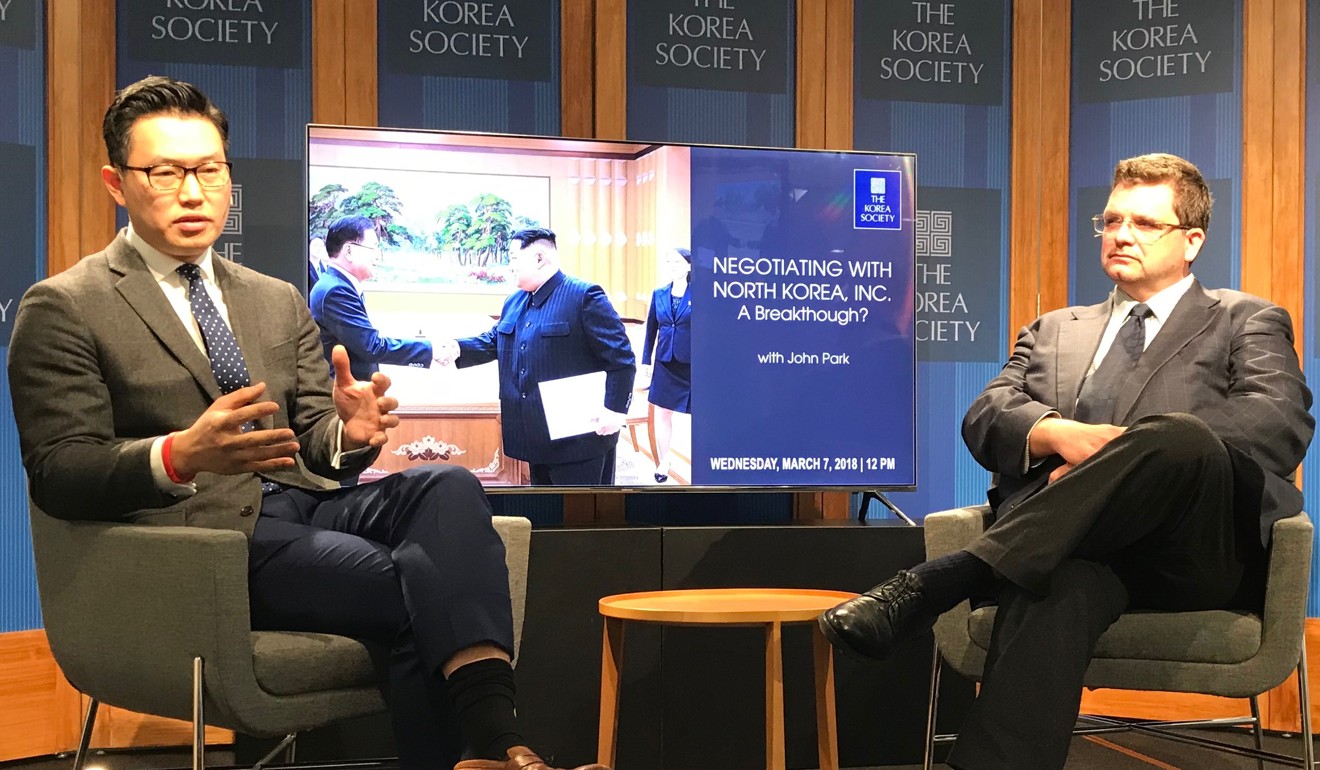 The most recent delegation from Seoul to Pyongyang was led by Chung.
Chung and his hosts in Pyongyang agreed to a six-point road map for continued engagement, including "an intention" by the North Korean government "to denuclearize the Korean peninsula and made it clear that once military threats against North Korea are resolved and the safety of the regime is guaranteed, there is no need to have nuclear and missile programmes", according to an official translation by the South Korean government. 
The plan also includes "the possibility to have candid conversations with the United States", a third round of talks to be held in the Joint Security Area of the Korean Demilitarised Zone, and the installation of a hot line between Seoul and Pyongyang ahead of that.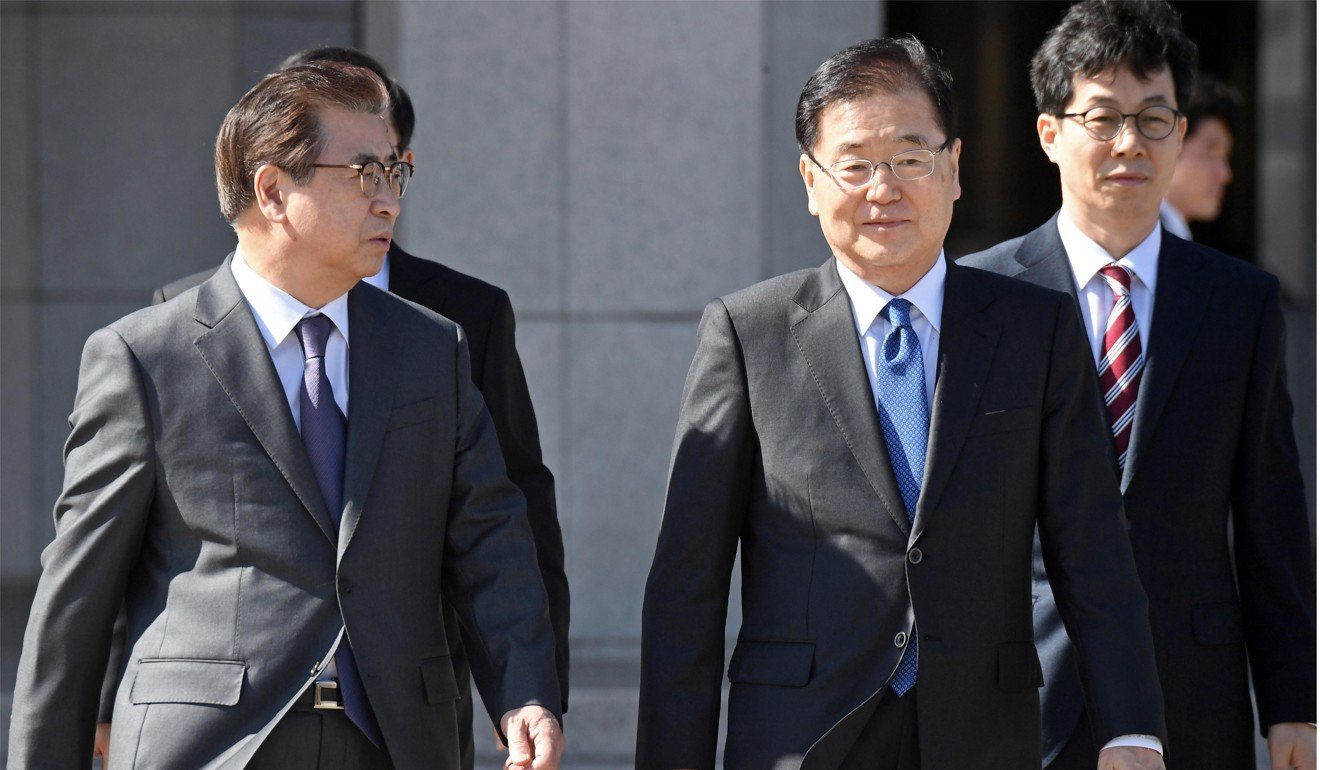 John Park, the Korea working group director at the Kennedy School of Government at Harvard University, shed further light on the messages Chung was reportedly bringing to Washington.
"There were things discussed in secret [between Chung and Kim in Pyongyang] that are only for US ears," Park said at a Korea Society event in New York.   
"That creates a lot of anticipation about what that might be. That's the part that we're waiting to potentially hear about, if that becomes a basis that's sufficient for the US side to move forward in terms of talks."
Chung's visit to the US capital follows praise Trump showered on North Korea on Tuesday for participating in the Games.
The US president called the reclusive state "terrific" and suggested that more progress in defusing the nuclear stand-off in Northeast Asia would be around the corner.

"I think we're having very good dialogue," Trump said. "You're going to certainly find out very soon what's happening."
The message Chung and Suh are bringing from Pyongyang is likely to include a freeze or moratorium on the country's nuclear weapons development programme in exchange for a downgraded or scaled-back version of joint US-South Korea military exercises, Korea Society senior director Stephen Noerper said in an interview. 
"It's a different tack for North Korea to go through South Korea," Noerper said. "There could be an attempt to try to drive a wedge between the US and South Korea by saying 'look, here's all we're offering and the Americans just aren't listening'.
"But for now let's be on the optimistic side and see if South Korea and the United States can reach greater parity in terms of their vision and a more common approach.
"Already the pause on the military exercises during the Olympic Games is a good sign that there's at least some degree of flexibility," he said. "All of this is a better alternative to the high level of tensions that existed."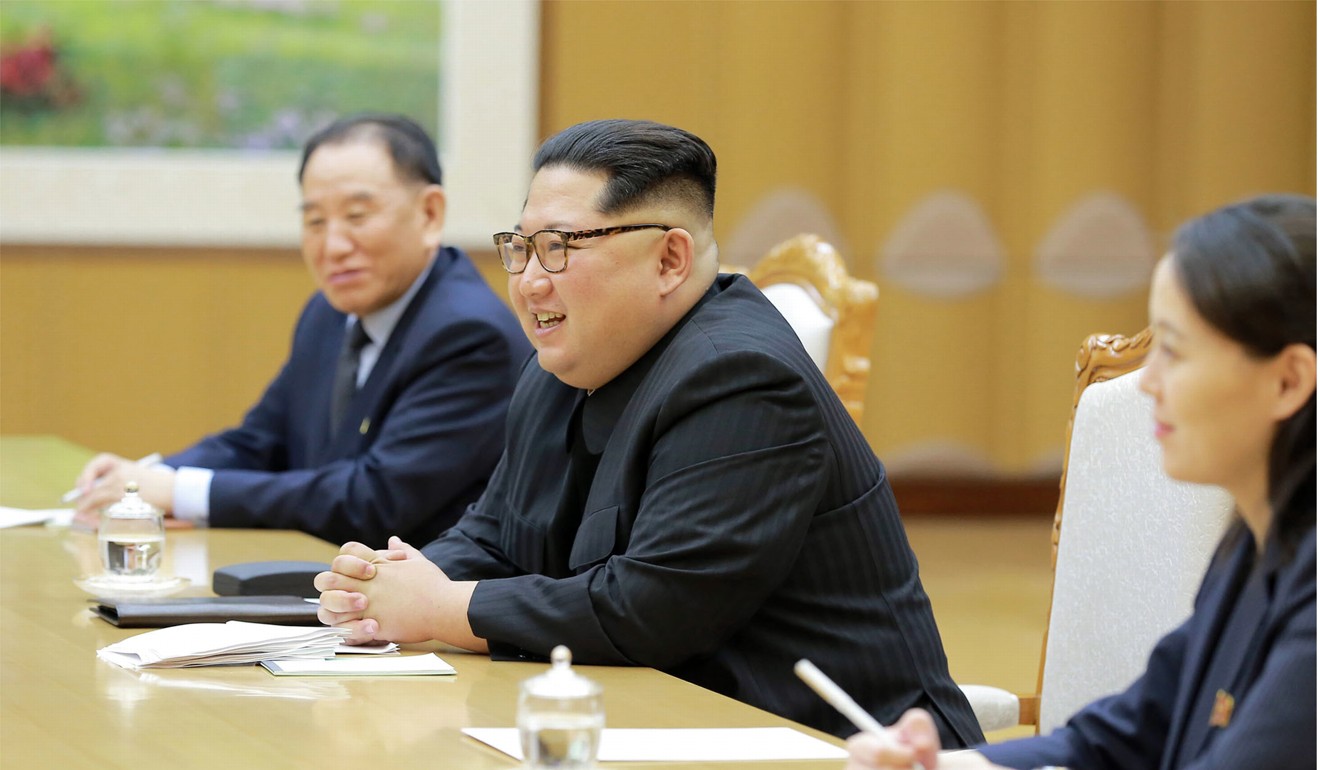 Trump and the Pentagon agreed in January to delay joint military exercises with South Korea during the Olympic Games to reduce tensions throughout the competition period. 
The decision pushed back a set of annual military exercises known as Foal Eagle, which are normally held between February and April to test the readiness of the two countries' militaries.
Other items in the six-point plan agreed upon during Chung's most recent visit to Pyongyang include an assertion by the North Korean government that "it will not resume strategy of provocations such as additional nuclear and missile tests while conversation is ongoing".
This article appeared in the South China Morning Post print edition as: Kim may offer to send sister to U.S.