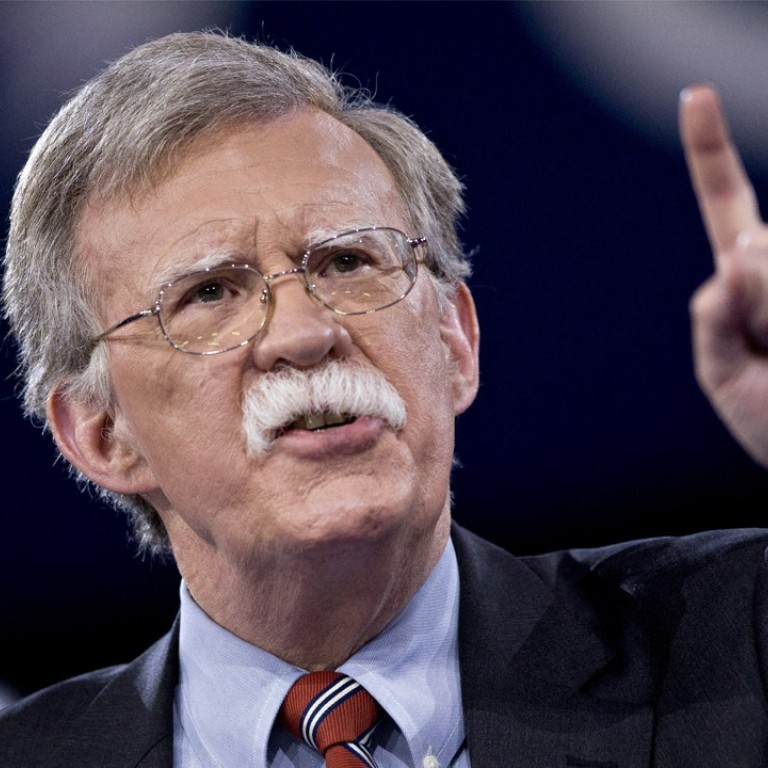 Donald Trump should demand denuclearisation in North Korea meeting, new security adviser John Bolton says
John Bolton, US President Donald Trump's new national security adviser, said Trump should insist that any meeting he holds with North Korea's leader must be focused squarely on how to eliminate that country's nuclear weapons program as quickly as possible.
Bolton, a hawk who Trump named on Thursday to replace H.R. McMaster in the key security role, told Radio Free Asia on Monday that discussions at the proposed summit with Kim Jong Un should be similar to those that led to components of Libya's nuclear program being shipped to the United States in 2004.
"Let's have this conversation by May, or even before that, and let's see how serious North Korea really is," Bolton said, according to a transcript of his remarks posted on the RFA website on Friday.
"If they're not prepared to have that kind of serious discussion, it could actually be a very short meeting."
Bolton said North Korea had used negotiations in the past to camouflage its weapons development and he was skeptical about its intentions.
He said U.S. ally South Korea, which restarted talks with North Korea this year, should be cautious before agreeing to anything with Pyongyang.
"We should insist that if this meeting is going to take place, it will be similar to discussions we had with Libya 13 or 14 years ago: how to pack up their nuclear weapons program and take it to Oak Ridge, Tennessee," he said.
Bolton said it was important for Trump to "make the point that he's not there to waste time and that we expect real denuclearization, not talks about talks about denuclearization, but concretely how we're going to eliminate their program as quickly as possible."
Bolton also said the United States should not offer North Korea economic aid, or a peace treaty, adding, "they're lucky to be having a meeting with the President of the United States."
Bolton, a hardliner who has advocated regime change and military force against North Korea, said no one wanted to see military action, but it would be a mistake to leave the country with nuclear weapons.
He also warned of the risk of Pyongyang selling nuclear weapons technology to Islamic State, al Qaeda, or any aspiring nuclear-weapons state.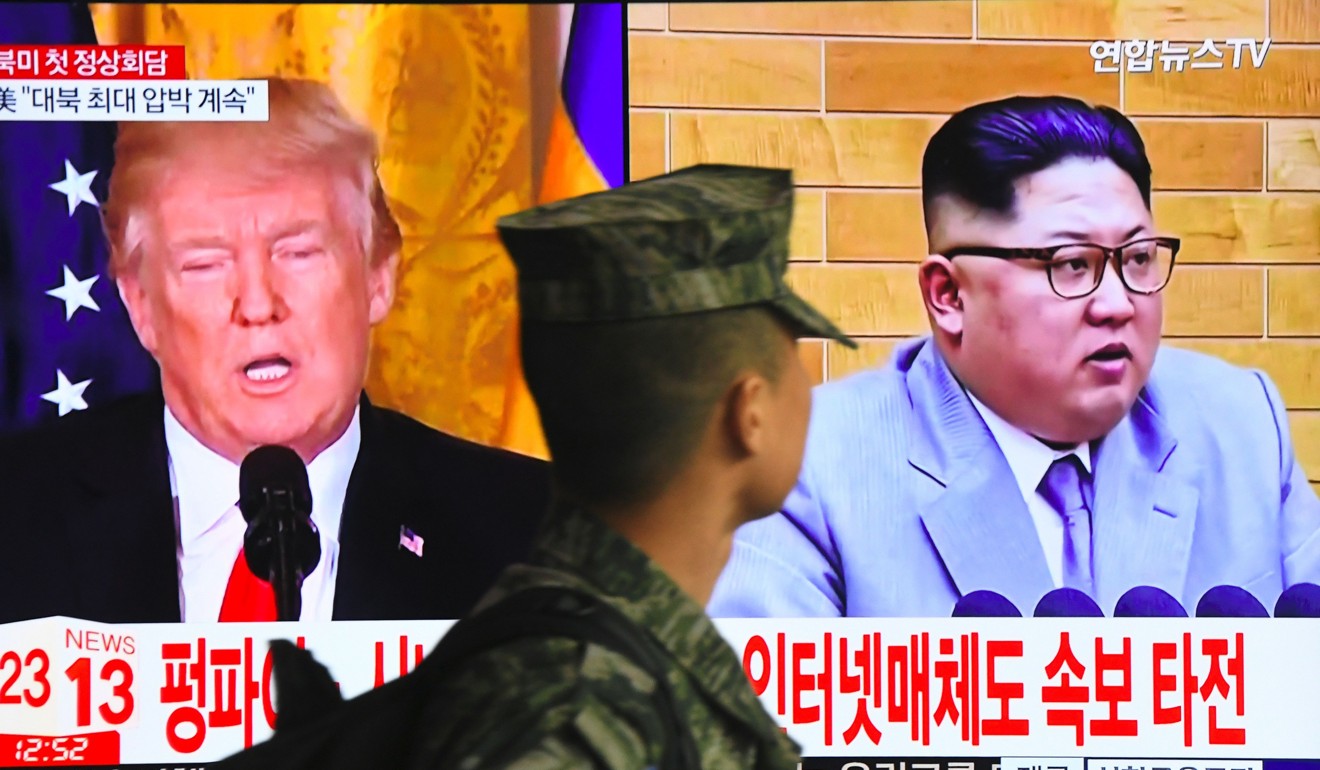 "President Trump has unattractive options ... he doesn't have much time," Bolton said. "Somebody said, you know, we can't kick the can down the road any further because there isn't any road left."
South Korean officials met Kim Jong Un this month and told Washington the leader was open to giving up his nuclear weapons if North Korea's security was guaranteed.
Trump responded with a surprise announcement that he was willing to meet Kim before the end of May in a bid to resolve the crisis over North Korea's development of nuclear missiles capable of hitting the United States.
North Korea argues its weapons program is needed for defense, a belief analysts say is reinforced by the fate of Libyan leader Muammar Gaddafi after giving up his nuclear program.