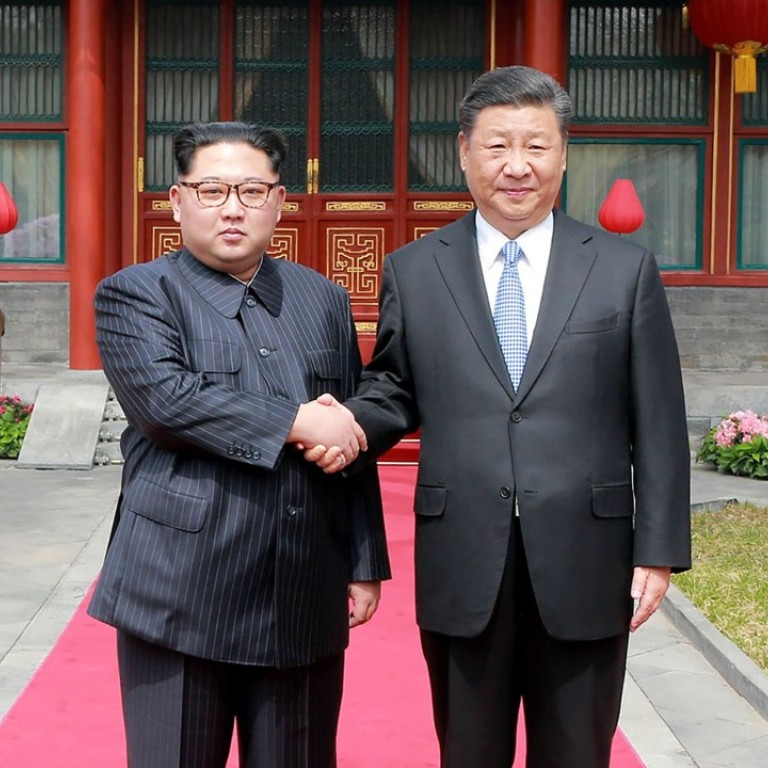 The White House has hailed Kim Jong-un's Beijing visit – but what are China's intentions?
Trump administration officials praised the visit as a move 'in the right direction', but analysts see it as evidence of China's attempts to reassert its strength in Asia
Even as the White House hailed North Korean leader Kim Jong-un's surprising visit to China as a "positive sign" in a "right direction" ahead of a proposed summit in May with US President Donald Trump, regional experts said on Wednesday that the move reaffirmed China's intent to play a significant role in any developments in the Korean Peninsula.
White House spokeswoman Sarah Sanders told reporters during a press briefing that the US considers Kim's trip to Beijing, during which he met with Chinese President Xi Jinping, as a "good indication" that the "maximum pressure campaign" against Pyongyang through sanctions and military pressure "has been working". 
"We're going to be cautiously optimistic but we feel like things are moving in the right direction," Sanders said.  Noting that the Beijing trip was Kim's first trip outside North Korea since becoming its leader in 2011, she said, "we consider that to be a positive sign".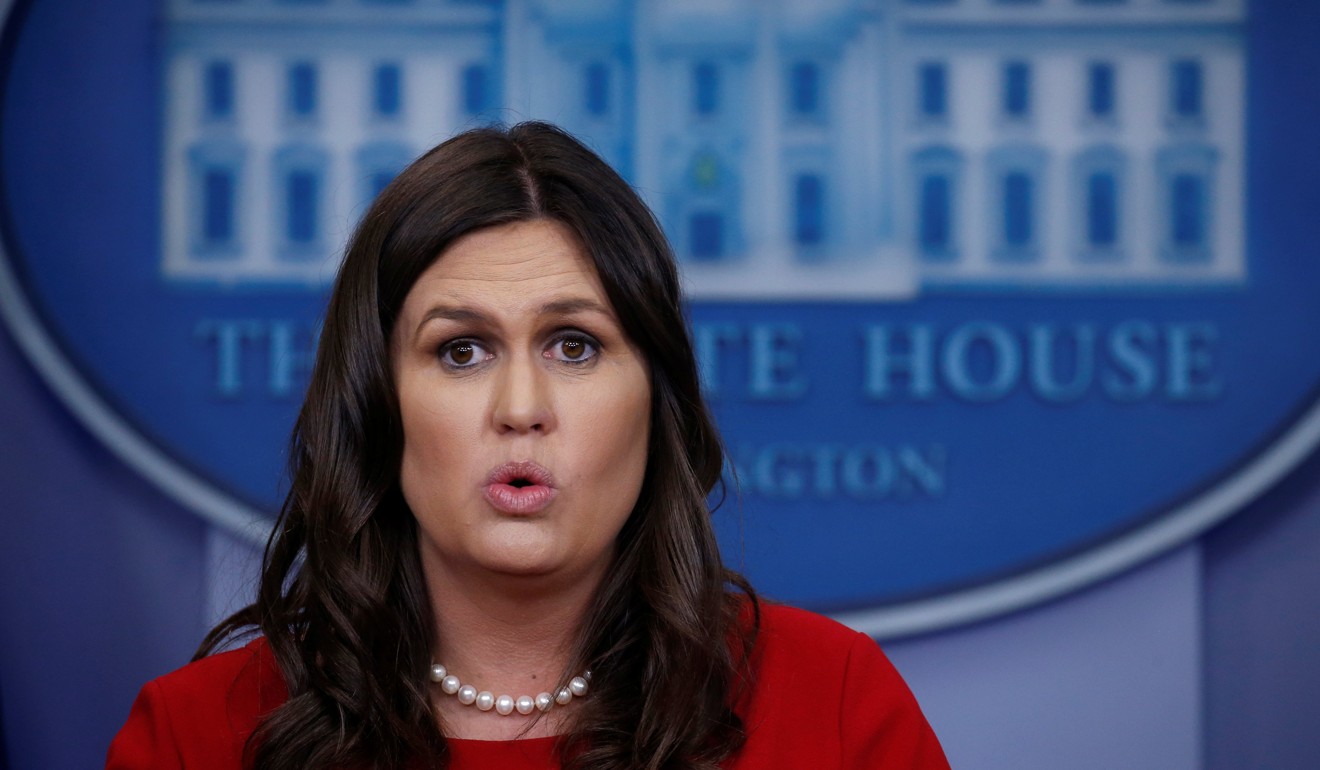 China briefed the US earlier on Tuesday about the meeting between Xi and Kim in Beijing, the spokeswoman said.
The Chinese ambassador to the US, Cui Tiankai, came to the White House and briefed members of Trump's national security team, who then briefed the president, she added. 
Sanders did not disclose the details of a personal message from Xi to Trump delivered during the ambassador's briefing. A representative at the president's National Security Council did not immediately respond to a request for comment. 
Trump also appeared optimistic about his own proposed talks with Kim. He tweeted on Wednesday morning that he and Kim "look forward" to meeting each other. 
The meeting between Trump and Kim, Sanders added, "is something of global importance and we want to make sure that it's done as soon as we can, but we also want to make sure it's done properly."
Heather Nauert, acting undersecretary at the US State Department, also praised Kim's visit to China as "an unprecedented, historic step in the right direction". 
Nauert echoed the president, saying the US "looks forward to sitting down with Kim Jong-un to talk about a better future for his people".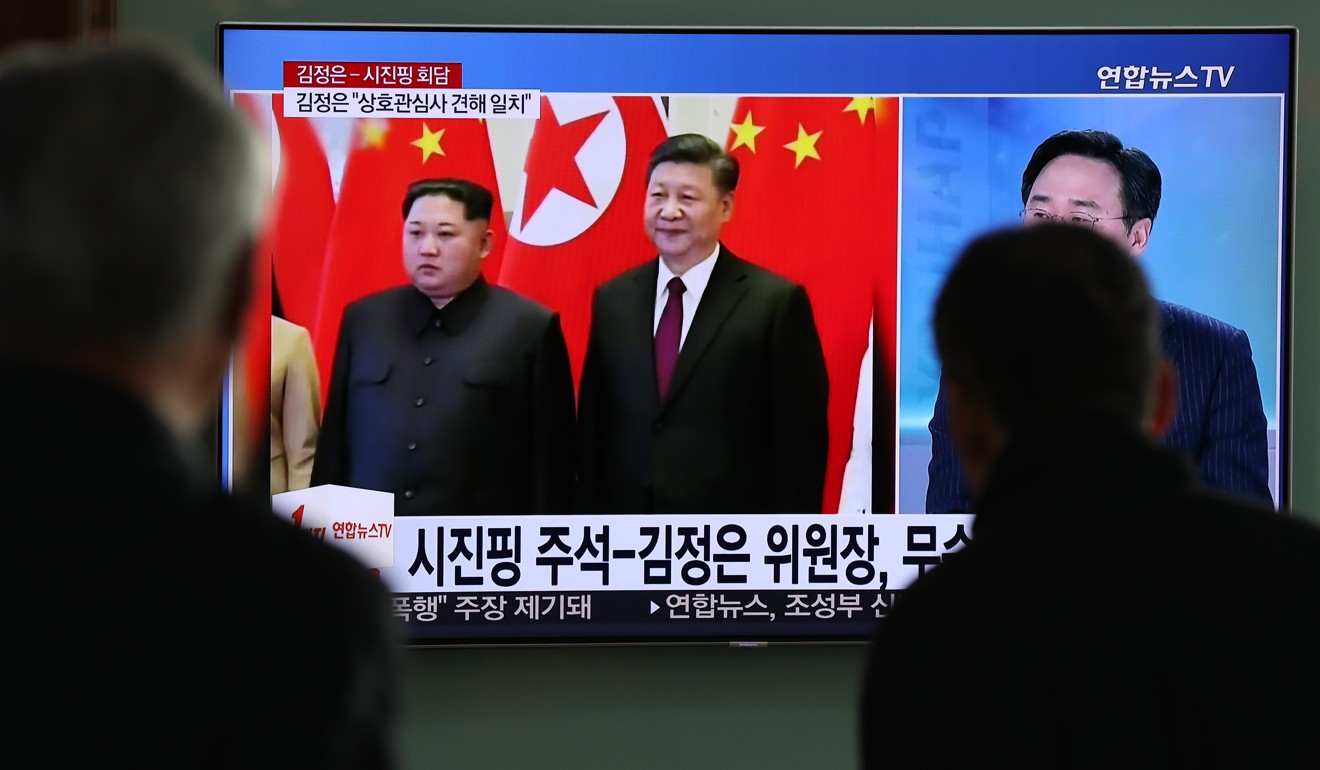 Beyond the optimism, though, Kim's meeting with Xi carries a powerful subtext. "What's clear is that Beijing is determined to not be sidelined," Abraham Denmark, the former US deputy assistant secretary of defence for East Asia who stepped down in January 2017, said.
"If Pyongyang continues to emphasize dialogue and refrain from major provocations and incidents, China may soften enforcement on pressure. Especially if Beijing sees this as part of broader competition with the US."
Derek Grossman, a senior defense analyst at the Rand Corporation, said he thought China would "want to be involved in a Six Party Talks type of framework.
"Beijing is probably comfortable enough with the US-North Korea summit, especially now that Xi has finally met with Kim Jong-un beforehand to discuss how best to proceed.  
"I'm sure the two leaders covered Beijing's 'freeze-for-a-freeze' proposal, by which North Korea would freeze its nuclear program in exchange for a freeze on US-South Korea military exercises.
"Although the White House has already rejected freeze-for-a-freeze," he added, "it is probably the best possible deal on the table."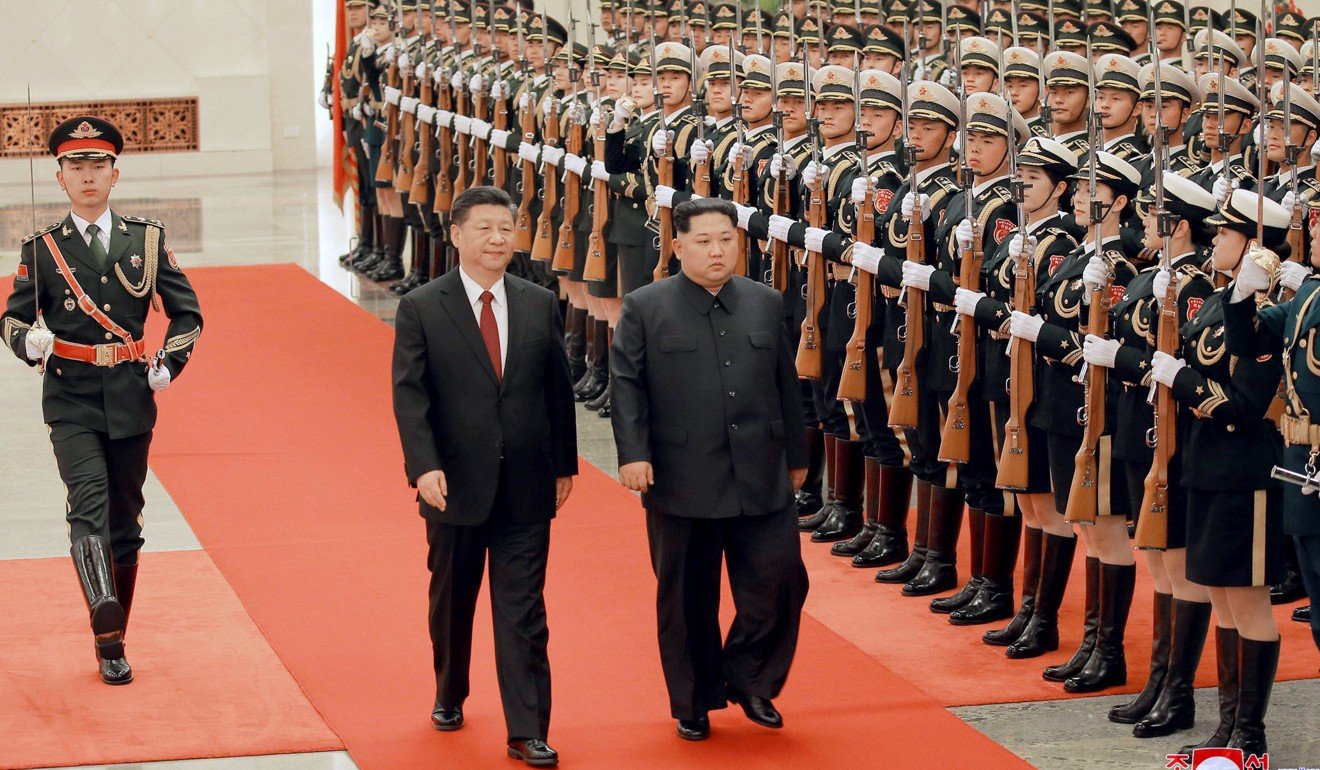 And Kim may have also been learning what allowances China would make ahead of any such talks. 
Harry J. Kazianis, the director of defense studies at the Center for the National Interest, said that since the Trump administration had been demanding full denuclearisation as the starting point of talks, "Kim might have been feeling out Xi's position if Pyongyang were to demand the dropping of certain sanctions or some sort of monetary reward for beginning talks.
"It is also not inconceivable that Kim could ask for China's support in talking to only just South Korea and dropping the idea of a summit" with the US, he said.
Victor Cha, a former National Security Council official and candidate for the US ambassadorship to Seoul, raised the issue of possible policy impact by Trump's incoming National Security Adviser John Bolton, a hawk who has been advocating for military interventions against Iran and North Korea. 
The White House rejected Cha's nomination in late January because of his unwillingness to endorse a preliminary strike strategy on North Korea.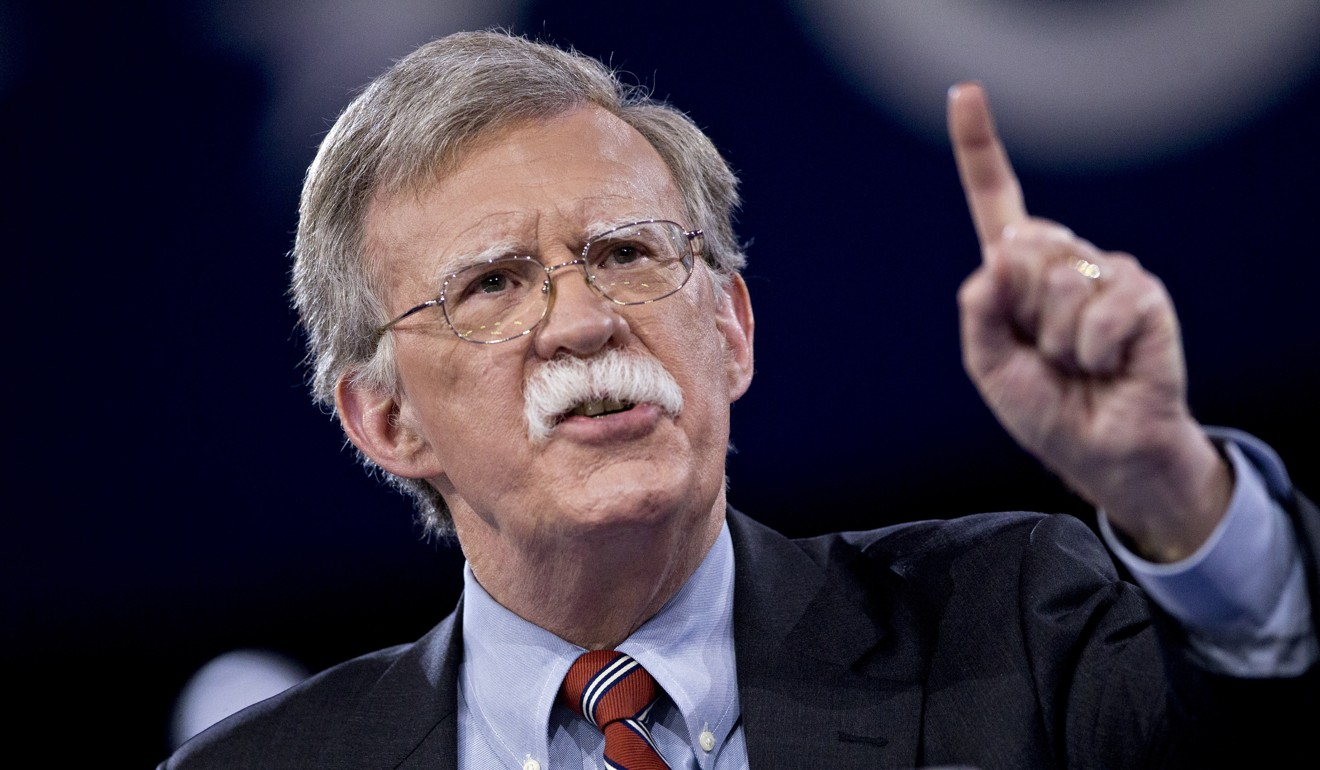 In an analysis released by the Center for Strategic and International Studies on Wednesday, Cha said that Bolton's arrival could complicate prospects for successful negotiations. 
"Because it makes it less likely that Trump will make significant concessions to win North Korea's promises to freeze or denuclearise," he said. 
"In turn, the North could fear that if talks fail, this heightens the risk of a US military strike against North Korea," Cha added. "This could have been likely another subject of discussion for Xi and Kim."