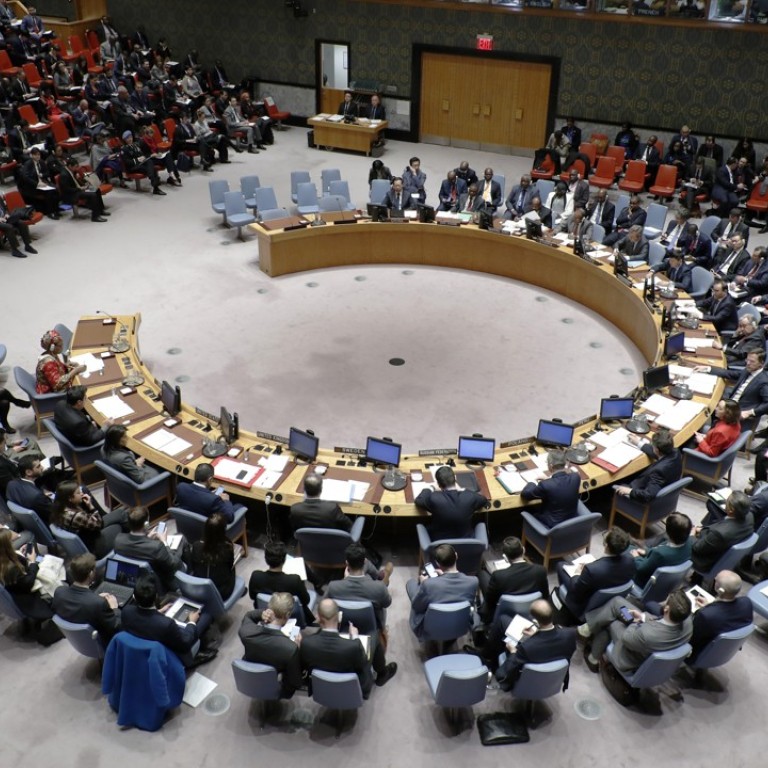 UN blacklists Chinese and Hong Kong businesses, among others, over North Korea smuggling at request of US
The 'biggest ever' package of sanctions against North Korea-affiliated targets includes three Hong Kong and two Chinese shipping or trading firms, and a Taiwanese businessman
Three Hong Kong businesses and two Chinese companies are among the 49 targets accused of helping North Korea circumvent sanctions in a new blacklist placed by the United Nations Security Council on Friday.
Some 21 shipping and trading firms were hit by an assets freeze, three of which are based in Hong Kong, including Huaxin Shipping, which delivered shipments of North Korean coal to Vietnam in October.
In China, two other companies – Shanghai Dongfeng Shipping and Weihai World Shipping Freight – were blacklisted for carrying North Korean coal on their vessels. In total 27 ships and 21 companies were sanctioned.
Also blacklisted was Taiwanese businessman Tsang Yung Yuan, who was hit by a global travel ban and assets freeze for organising illegal shipments of North Korean coal with a North Korean broker in Russia.
The package – the largest-ever placed on North Korea – is intended to keep the pressure on Pyongyang despite its recent diplomatic opening to talks, a council diplomat said on condition of anonymity.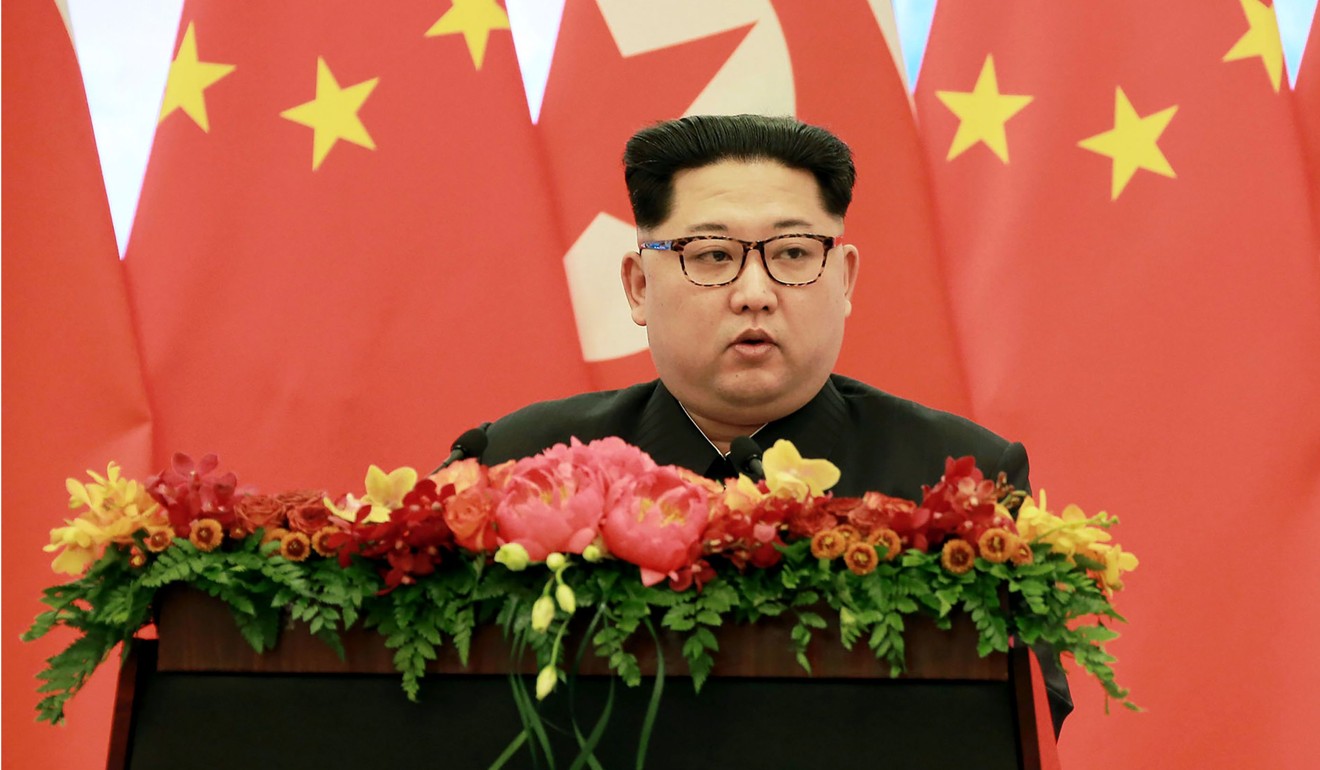 The move is part of a global crackdown on the smuggling of North Korean commodities in violation of UN sanctions resolutions, which were adopted in response to Pyongyang's nuclear and ballistic missile tests.
A total of 13 North Korean oil tankers and cargo vessels were banned from ports worldwide along with 12 other ships for helping Pyongyang smuggle banned commodities or supplying oil and fuel shipments, according to a UN document obtained by AFP.
Two other North Korean vessels were hit with a global assets freeze, but are not banned from port entry. 
Twelve North Korean firms were blacklisted for running ships involved in illegal transfers of oil and fuel, according to the document.
The remaining firms are in based Singapore, Samoa, the Marshall Islands and Panama. 
The sanctions were approved as the United States moves to open talks with North Korea on its nuclear drive, with a possible summit meeting between US President Donald Trump and Kim Jong-un to be held by the end of May.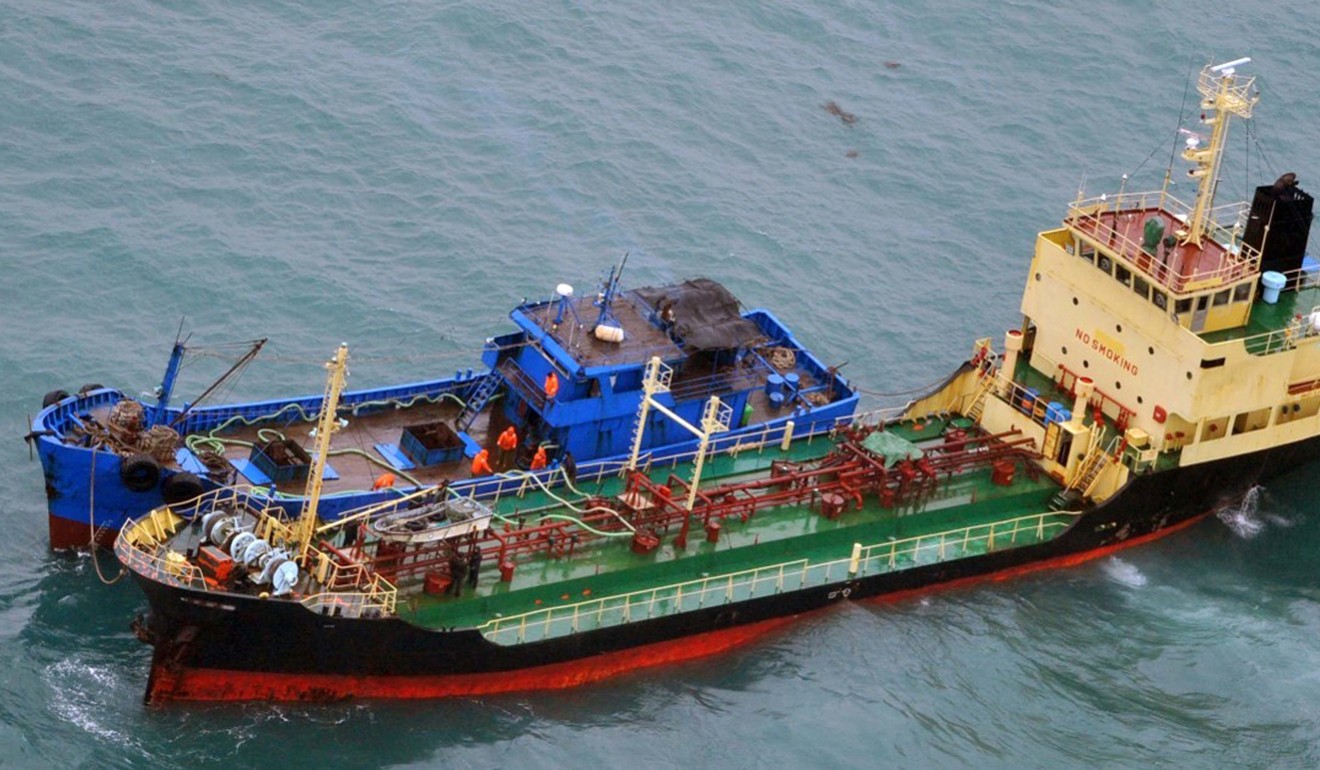 Despite the diplomatic opening, the United States have made clear they will keep the pressure on Pyongyang to shift course by pressing on with sanctions. 
Last year, the Security Council adopted a series of resolutions to ban North Korean exports of commodities in a bid to cut off revenue to the nuclear-armed state's military programmes.
The measures severely restrict deliveries of oil and refined petroleum products to North Korea, but sanctions monitors have reported that Pyongyang has used vessels to dodge those restrictions.
North Korea earned US$200 million in revenue last year from exports of coal, iron, steel and other banned commodities, according to a recent report.
Only eight North Korean vessels had so far been banned from ports for sanctions-busting – so the inclusion of 13 other ships on Friday was expected to significantly cripple North Korea's maritime network.
The United States had initially asked the United Nations to ban 33 ships and 27 firms over smuggling, but China put a hold on that request to review the list.
Earlier this month, the White House said Trump and Chinese leader Xi Jinping agreed in a phone conversation to keep up the sanctions pressure on North Korea until Pyongyang takes concrete steps toward denuclearisation.