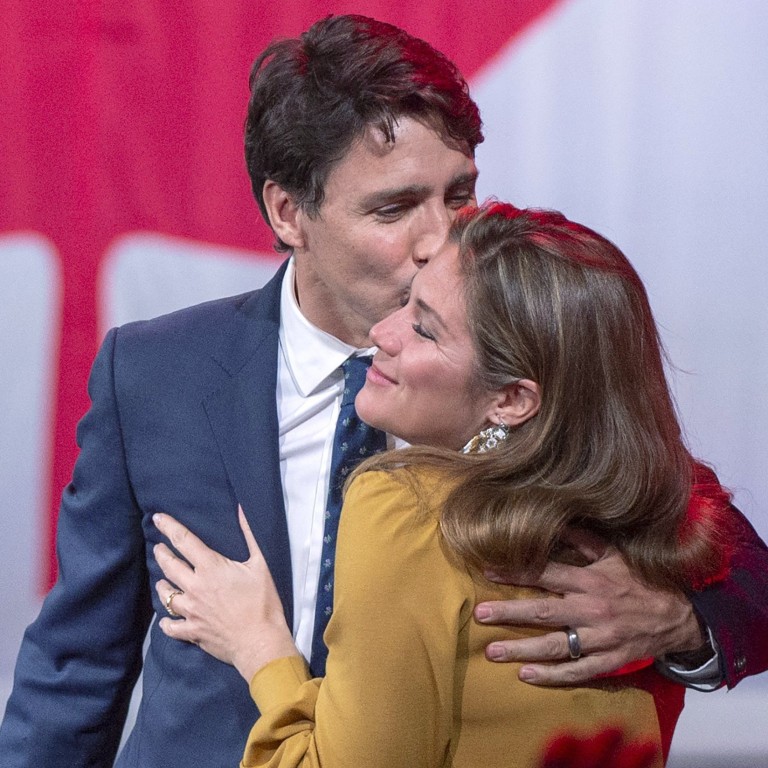 Coronavirus latest: English Premier League suspended, Canadian PM quarantined; Australian minister infected, Indonesia cases rise
Justin Trudeau is not showing symptoms and will remain in self-isolation for 14 days as a 'precautionary measure', his office said in a statement
Elsewhere, Australia's home affairs minister has the virus, Singapore shuts its ports to cruise ships and Mount Everest is closed to climbers
The English Premier League suspended all fixtures until April 4 on Friday after a spate of coronavirus cases, including Arsenal manager Mikel Arteta and Chelsea winger Callum Hudson-Odoi.
"Following a meeting of shareholders today, it was unanimously decided to suspend the Premier League with the intention of returning on 4 April, subject to medical advice and conditions at the time," the Premier League said in a statement.
"Above all, we wish Mikel Arteta and Callum Hudson-Odoi speedy recoveries, and everyone else affected by Covid-19," said Premier League Chief Executive Richard Masters.
"In this unprecedented situation, we are working closely with our clubs, government, The FA and EFL and can reassure everyone the health and welfare of players, staff and supporters are our priority."
The English Football League, which heads up the three divisions below the Premier League, and Women's Super League will also be suspended until April 3.
In a statement, Trudeau's office said the isolation period was a "precautionary measure" and that he will not be tested as he is not showing symptoms. His wife "is feeling well, is taking all the recommended precautions and her symptoms remain mild", the statement added.
Trudeau is to continue daily activities while self-monitoring, taking briefings, phone calls, and virtual meetings from home, including speaking with other world leaders and joining a special cabinet committee discussion on the outbreak.
Dutton, the Australian minister, said in a statement that he tested positive for the virus after waking up "with a temperature and sore throat". He had attended a meeting in Sydney on Tuesday with Prime Minister Scott Morrison and other cabinet members for a few hours, a spokeswoman said.
Dutton was in Washington last week where he met US Attorney General William Barr and US President Donald Trump's daughter Ivanka.
Tokyo fell as much as 10 per cent at one point before edging back slightly, Seoul sank eight per cent and Mumbai fell more than 9 per cent. Hong Kong went into the break down 5.8 per cent, while Sydney, Singapore, Wellington, Jakarta and Manila were between four and five per cent off.
Bangkok dropped more than seven per cent, with Taipei and Kuala Lumpur more than six per cent down. The selling led to brief trading halts in Seoul, Mumbai, Bangkok and Jakarta.
UN infection
"As of today, the Philippine Mission is in lockdown, and all personnel are instructed to self-quarantine and to seek medical attention should they develop the symptoms. We are assuming that all of us have been infected," wrote Philippines acting UN Ambassador Kira Azucena in a message seen by Reuters.
The 193-member world body began implementing virus prevention measures at its Manhattan headquarters this week, cutting short a conference on women's rights and cancelling several other planned events.
Cases soar
The latest tally brought the number of total cases to 7,979 and the death toll up to 67, according to the Korea Centres for Disease Control and Prevention, and marked the country's lowest daily infection numbers since February 25.
Indonesia on Friday reported 35 new coronavirus cases, including two toddlers, bringing its total to 69.
Health Ministry official Achmad Yurianto said that three more people with the illness had died, taking the death toll to four.
Several Indonesians have been diagnosed with the virus in Singapore after displaying symptoms while in Indonesia, leading some to suggest that Jakarta had failed to detect infections.
Yurianto said the government wanted to trace the contacts of these patients but was not able to because Singapore authorities did not want to disclose their names.
The Singapore embassy in Jakarta told The Jakarta Post on Friday that the authorities could not release details of patients because of its confidentiality and privacy policies. Foreign patients in Singapore could contact their embassies of their own accord.
India on Friday reported its second coronavirus fatality, a 68-year-old woman in New Delhi who died one day after officials in the capital ordered schools, cinemas and theatres closed.
The government said that the woman, who suffered from diabetes and hypertension, as well as her son, had tested positive.
The South Asian nation announced its first death on Thursday, a 76-year-old man who had died two days previously in the southern state of Karnataka.
The second death comes as India's suspension of incoming tourists went into effect, and just days after the country ordered the closure of most border points with neighbouring Bangladesh and Myanmar.
In Iran, the health ministry said 514 people have been killed by the illness out of 11,364 confirmed cases of infection.
Coronavirus infections in Spain soared to more than 4,200 on Friday, while the number of deaths stood at 120, the health ministry said.
First infections reported in Kenya, Kazakhstan
Health Cabinet Secretary Mutahi Kagwe said on Friday that the patient, who had travelled from Ohio in US via London to Nairobi, has been isolated at Kenyatta National Hospital and is in a stable condition. He said the government has traced all contacts the patient made since her arrival.
Ethiopia, Africa's second most populous nation with over 100 million people, said a 48-year-old Japanese man who had arrived in the country on March 4 from Burkina Faso was confirmed to have contracted the virus.
On Thursday, three other countries Gabon, Ghana and Ivory Coast confirmed their first coronavirus cases as the continent recorded two more deaths in Algeria and Egypt. Gabon health authorities said a 27-year-old Gabonese man who had returned from France on March 8, tested positive for the deadly disease that has killed nearly 5000 people and infected more than 130,000 worldwide.
In Ghana, the health ministry said two people who had returned recently from Norway and Turkey, tested positive.
Meanwhile, three Kazakh citizens have tested positive for Covid-19 after returning from Germany or Italy, Healthcare Minister Yelzhan Birtanov said, the first cases of the disease in the Central Asian country.
Entertainment shutdown
Combined, the entertainment closures amount to a nearly complete halting of the industry and the largest-scale shutdown of many of the US' major arteries of culture.
Auckland's annual Pasifika Festival normally attracts more than 60,000 people from across the region and is billed as the biggest Polynesian celebration in the world.
Sporting impact
Formula One has postponed upcoming races in Bahrain and Vietnam following the cancellation of the season-opening Australian Grand Prix. Formula One now hopes to begin the 2020 season with the Dutch Grand Prix on May 3 but this will be reviewed.
Those discussions will include all domestic and European competitions as well as the 24-team Euro 2020 set to be held in 12 cities from June 12 to July 12. The European Championship is the biggest national team tournament after the World Cup and a major source of revenue for Uefa and its member organisations.
A Chelsea player has also tested positive and three Leicester City first-team players have had to self-isolate after showing symptoms, while Italian soccer club Juventus also announced one of its players has Covid-19.
The start of the Indian Premier League, the world's most lucrative cricket competition, has been postponed from March 29 until April 15 over the coronavirus, the Indian cricket board said.
The two-month Twenty20 competition is estimated to generate more than US$11 billion for the Indian economy and involves cricket's top international stars.
This year's Giro d'Italia cycling race has been postponed due to virus fears, organisers said. No new date for the first Grand Tour of the season has been announced but it was originally set for May 9-31.
Travel bans
"We are concerned about countries with few reported cases of the virus but we already see exported cases from these countries and that includes countries around us," he said.
The city state, with 187 confirmed cases – 96 of whom have fully recovered – further announced increased restrictions on travellers who exhibit flu-like symptoms, with 14 days of self-quarantine in addition to the existing swab test. Future vents with more than 250 participants will also be postponed or cancelled.
"We now advise all Australians to reconsider your need to travel overseas at this time, regardless of your destination, age or health," Prime Minister Scott Morrison said.
The country has recorded 156 infections and three deaths from the flu-like disease but authorities expect this to increase rapidly in the coming weeks with the arrival of the southern hemisphere's winter.
Cambodia announced on Friday that it was temporarily closing entry to all sea and river cruises to prevent the spread of Covid-19.
Cambodia has confirmed five cases of the respiratory disease, including three British passengers in the last week who were aboard a Mekong river cruise ship. The south-east Asian nation made international headlines last month after allowing a Holland America cruise ship to dock after several ports in Asia turned the ship away due to coronavirus fears.
Additional reporting by Reuters, Bloomberg, Associated Press, Agence France-Presse, Dewey Sim, Kyodo