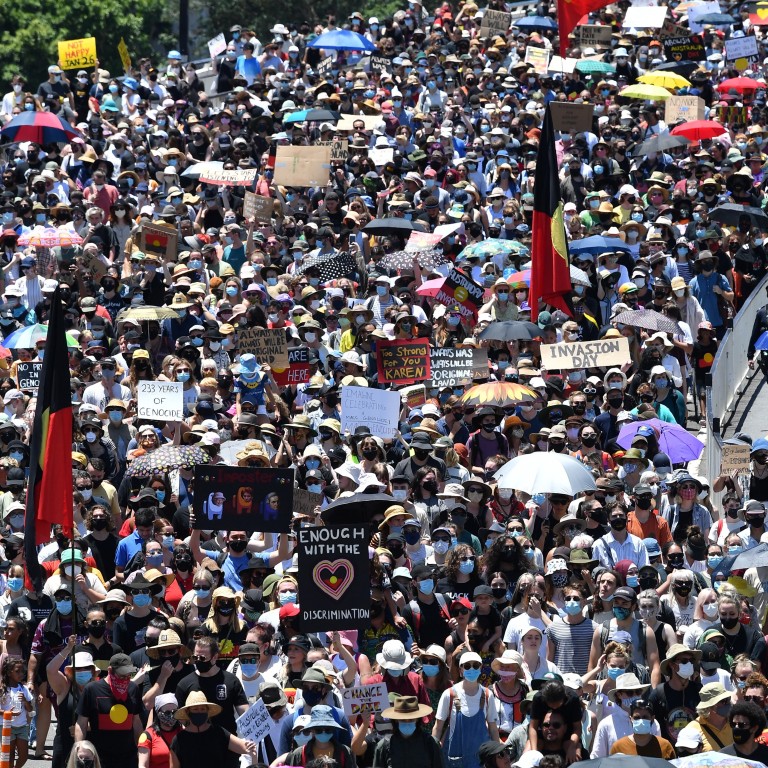 Coronavirus: Indonesia hits 1 million cases; Australian protesters defy curbs
Thousands of people gathered at protests in major cities across Australia, as Thailand reported 959 new cases – its highest daily tally yet
Elsewhere, New Zealand is closing in on approving a Covid-19 vaccine and the Serum Institute of India says it has no plans to divert supplies to Europe
Indonesia has topped 1 million coronavirus cases on Tuesday, as it launches one of the world's biggest vaccine drives to clamp down on a soaring infection rate.
The nation of nearly 270 million has recorded 1,012,350 virus cases and almost 29,000 deaths, according to official data. But low testing rates in
Indonesia
mean the crisis is believed to be much more severe than those figures suggest.
Some hospitals are on the brink of collapse as they are overwhelmed with patients in one of Asia's worst-hit nations, health experts warn.
"I think we hit one million cases of Covid-19 a long time ago," said Pandu Riono, a University of Indonesia epidemiologist. "We are still climbing a mountain and we don't even know where the peak is. This is a never-ending climb."
There are reports of patients being unable to access intensive care units and isolation rooms due to high demand – a shortage underscored by an East Java city's move to outfit a train carriage to accommodate the sick.
The virus has killed more than 600 doctors, nurses and other medical workers, many outfitted with limited protection equipment, according to independent researchers.
"Hospitals are already collapsing," Riono said, adding that the government had "no management, no plan, no priorities, just trial and error".
Malaysia secures Chinese, Russian vaccine doses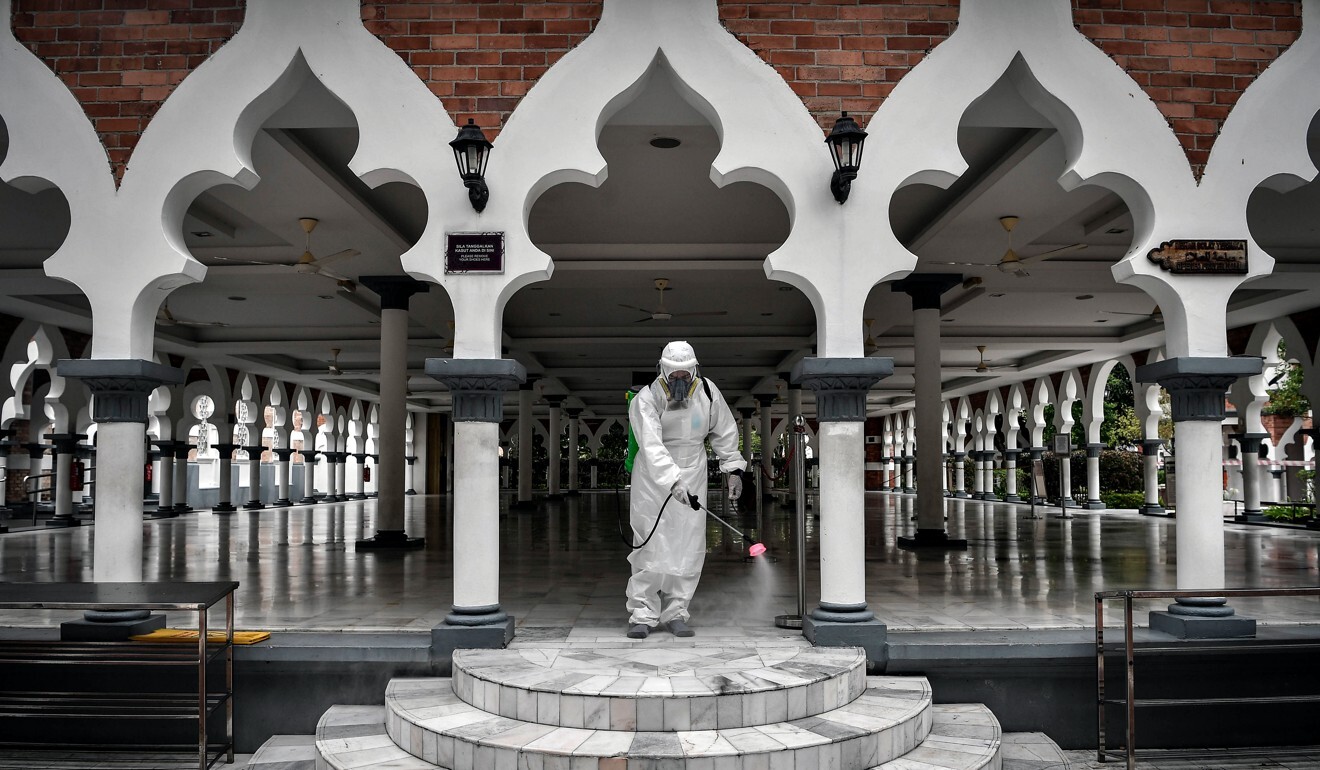 Malaysia said on Tuesday it had signed deals with two domestic firms to purchase 18.4 million doses of coronavirus vaccines produced by Russia's Gamaleya Research Institute and China's Sinovac.
Malaysian pharmaceutical firm Duopharma will supply the government with 6.4 million doses of Gamaleya's Sputnik V vaccine in stages from March, the health ministry said in a statement.
Malaysia Pharmaniaga Berhad will supply 12 million doses of Sinovac's vaccine from April, the ministry said.
The deals will ensure enough supplies to cover 9.2 million people, or 28.75 per cent of the population, subject to approval by
Malaysia
's pharmaceutical regulators, it added.
Earlier this month, Pharmaniaga said it had agreed to buy 14 million doses from Sinovac, under a deal that would allow it carry out a fill-and-finish process on the vaccine for distribution in Malaysia, before later manufacturing it locally.
A health ministry official said the purchase of 12 million doses was based on the termsheet between the government and Pharmaniaga.
Pharmaniaga did not immediately respond to a request for comment on the status of the remaining 2 million doses.
Malaysia reported 3,585 new coronavirus cases on Tuesday, bringing its cumulative total to 190,434 and 700 deaths.
The Southeast Asian nation has also procured coronavirus vaccines from American and German drugmakers Pfizer and BioNTech, as well as British-Swedish biopharmaceutical firm AstraZeneca PLC.
Protesters amass on Australia's national day, defying virus curbs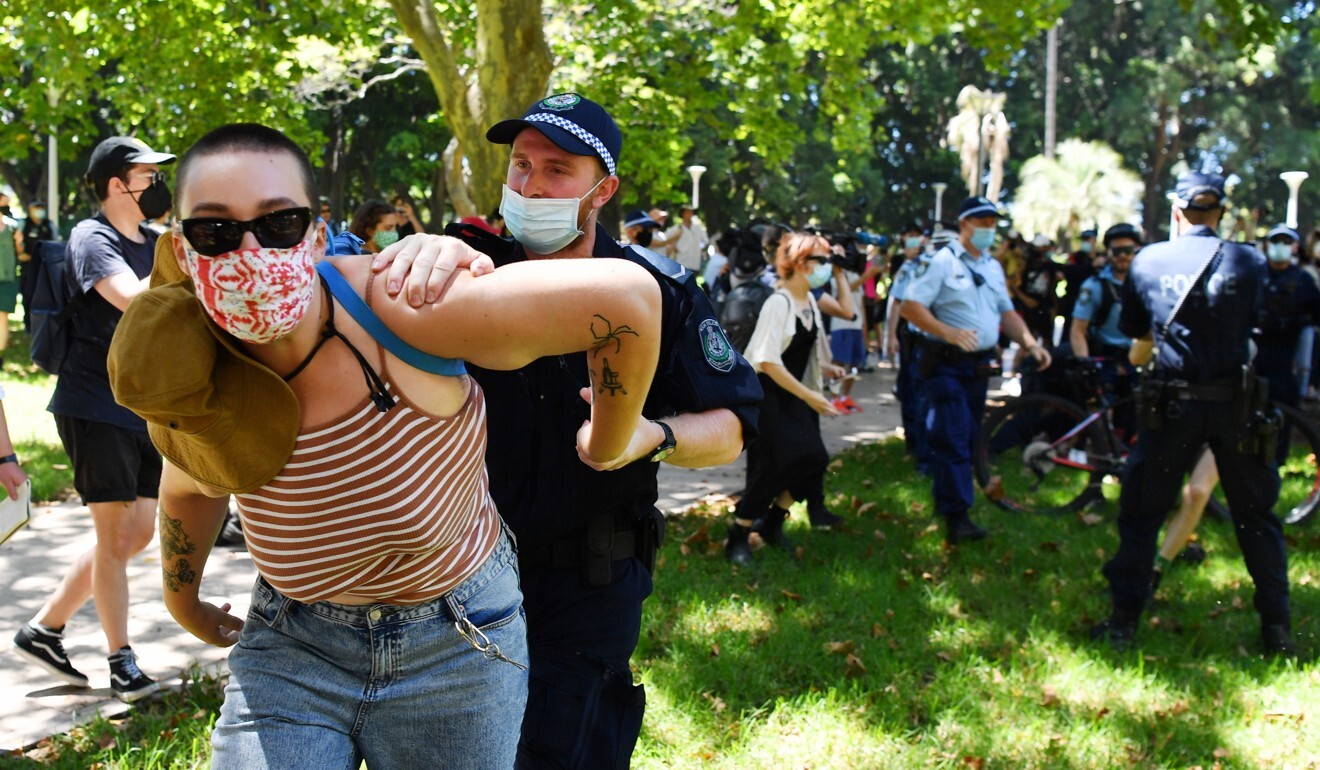 Thousands of
Australians
defied coronavirus rules on Tuesday to protest the country's national day, held on the anniversary of British colonisation of the vast continent that its indigenous population brands "Invasion Day".
The celebration of the origins of the modern nation is a time of mourning for Indigenous Australians, who have inhabited the land for 65,000 years and view the arrival of British settlers in 1788 as the beginning of two centuries of pain and suffering.
Thousands of people gathered at a central Sydney park on what is officially recognised as Australia Day in defiance of police threats of fines and arrests for breaching a 500-person limit on gathering in public places, though organisers called off a march through the city that usually follows.
Police said five people were arrested, including one who was charged with assaulting a police officer.
Authorities earlier refused to waive the cap on numbers, despite no new cases being detected in Australia's biggest city for more than a week.
Thousands more attended protests in major cities across the country, with rally organisers encouraging attendees to wear face masks and maintain physical distance where possible.
Prime Minister Scott Morrison, who earlier in the week chided Cricket Australia for dropping the name from promotions for its January 26 matches, said history "changed forever" in 1788 and there was "no escaping or cancelling this fact".
"For better and worse, it was the moment where the journey to our modern Australia began," he told an official ceremony in Canberra. "And it is this continuing Australian journey that we recognise today."
Thailand reports record daily increase in infections
Thailand
reported a daily record 959 new coronavirus cases on Tuesday, because of what authorities said was a ramping-up of testing at the epicentre of its most recent outbreak in
Samut Sakhon province
near Bangkok, which began in December.
Added to the 914 new cases reported on Monday, the national total now stands at 14,646.
The previous high before this week was on January 4, when 745 cases were reported, mostly in Samut Sakhon among migrant workers from
Myanmar
. The province is a centre for fishing and industry. The first case reported in the recent surge was detected there in mid-December at
a major seafood market
, which has been closed.
Any new cases in other provinces will be announced on Tuesday. National totals are announced the day after test results, but Samut Sakhon health officials released local results on Monday, the same day they began mass testing in the province, targeting up to 10,000 people a day for a week.
They said 844 new cases were detected on Monday through proactive testing and 70 discovered in hospitals. Thai nationals accounted for 119 cases and migrant workers for 795.
Earlieron Monday, Health Ministry officials had announced 187 new cases nationwide, bringing the total to 13,687. Two deaths pushed the death toll to 75. The Samut Sakorn figures were announced in the afternoon and not yet officially added to the national total.
Cases linked to the Samut Sakhon outbreak have spread to more than 60 of Thailand's 77 provinces. A cluster of cases also occurred among itinerant gamblers who gathered at illegal gambling dens.
India to supply Saudi Arabia with 3 million vaccine doses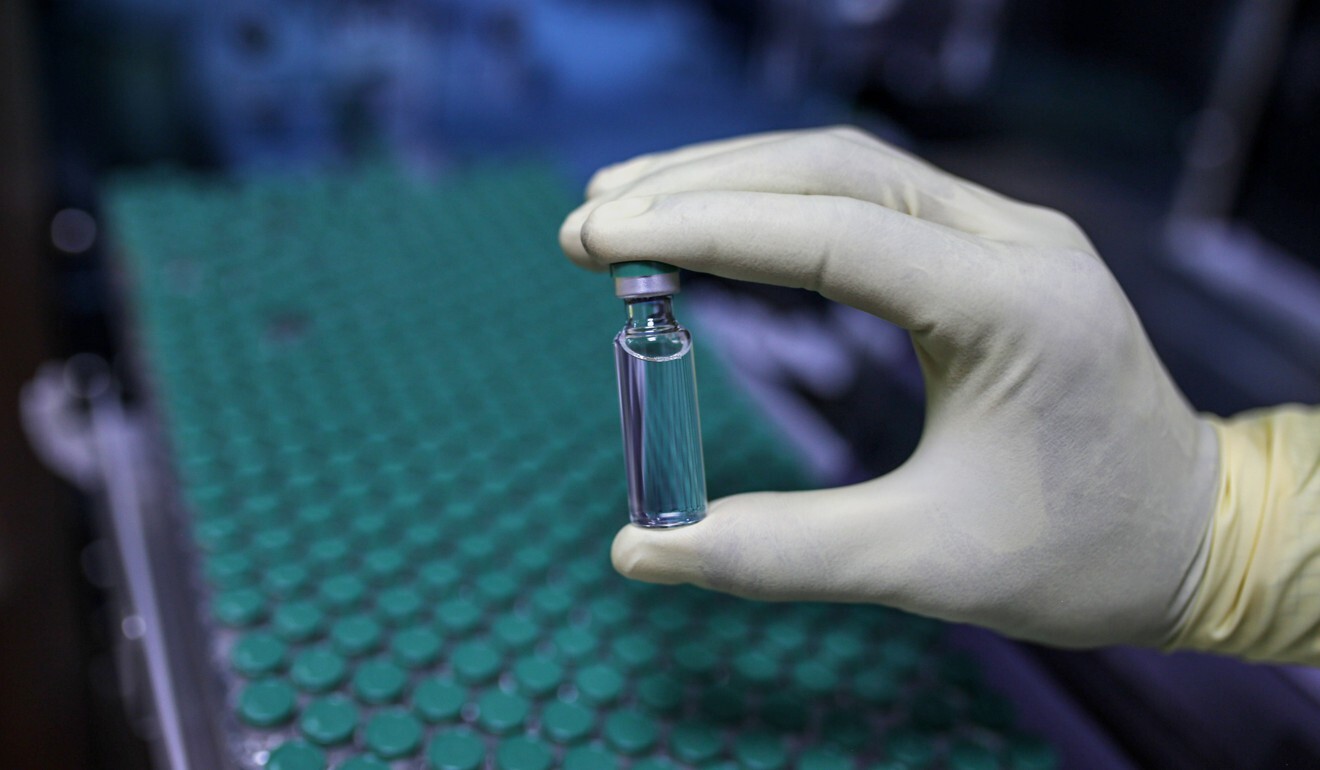 The Serum Institute of India will supply
Saudi Arabia
with 3 million doses of the AstraZeneca vaccine priced at US$5.25 each in about a week on behalf of the British drug maker, its CEO said on Monday.
It has no immediate plans, however, to divert supplies to
Europe
, even though AstraZeneca
has come under pressure
from the
EU
to deliver more shots after announcing a big cut in shipments because of production problems at a Belgian factory.
The Indian firm, which is the world's biggest vaccine manufacturer, has partnered with AstraZeneca, the Gates Foundation and the Gavi vaccine alliance to make up to 1 billion doses for poorer countries.
It supplies doses on behalf of AstraZeneca but is also free to strike its own supply deals.
"We have not been asked to supply any more products for Europe because then that would mean supplies to Africa and India would suffer, and we certainly don't want that," said Adar Poonawalla, the institute's CEO. "Once I satisfy that I can look at other, richer nations. Six months to a year, that could change."
The institute is also supplying
South Africa
with 1.5 million doses at the same price of US$5.25 each on behalf of AstraZeneca.
Poonawalla said the institute would raise production of the AstraZeneca vaccine by 30 per cent by the end of March from its current daily output of about 2.4 million doses, once the third and final facility making the shot comes online.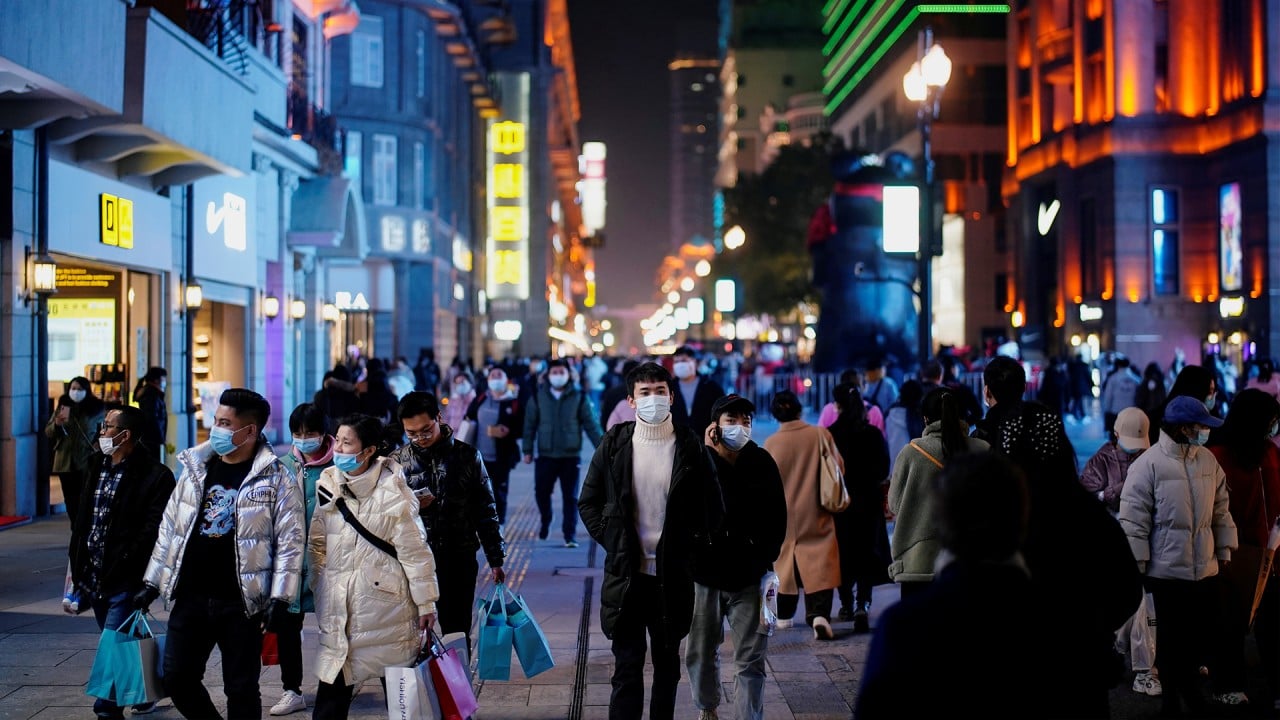 07:07
The places that successfully contained Covid-19 and why others are not following their lead
The places that successfully contained Covid-19 and why others are not following their lead
New Zealand looks to start vaccinations by midyear
New Zealand may approve a Covid-19 vaccine as early as next week, Prime Minister Jacinda Ardern said on Tuesday, a day after the country confirmed its
first community case in months
.
"We're making swift progress towards vaccinating New Zealanders against the virus, but we're also absolutely committed to ensuring the vaccines are safe and effective," Ardern said in a statement.
The recent community case, in a woman who returned to
New Zealand
on December 30 and had tested positive for the South African strain of the virus after leaving a two-week mandatory quarantine, led Australia to immediately suspend a travel bubble with New Zealand for 72 hours.
Pressure has been mounting on Ardern's government to vaccinate the population, but New Zealand has repeatedly said the process will not start for months.
Ardern said the country's medicines regulator Medsafe was working towards granting provisional approval for the Pfizer Inc and BioNTech SE vaccine.
The first vaccines are due to arrive in New Zealand by the end of the first quarter, but the government was making sure everything is in place in case of an earlier arrival.
"The most important thing is when we finish, not when we start," Covid-19 Response Minister Chris Hipkins said in the statement. "We hope to start vaccinating the wider population midyear."
A tough lockdown and geographical isolation has helped the country of 5 million virtually eliminate the novel coronavirus within its borders, which Ardern warned on Tuesday were likely to remain closed for much of the year as health official assess global vaccine roll-outs.
New Zealand has had only 1,927 confirmed cases. But with the pandemic raging globally, more people are returning with infections, including the new variants, raising concerns the virus may spread in the community again.
Reporting by Agence France-Presse, Associated Press, Reuters